Sketch-a-Day challenge | Day 5 | 5/1/17
This drawing/painting study is super small so it looks weird blown up to the full iPad size, but here we go… Also a little timelapse export from the Procreate app just for fun.
My boyfriend suggested a hippo for today so voila, a baby hippo. They're pretty cute, turns out!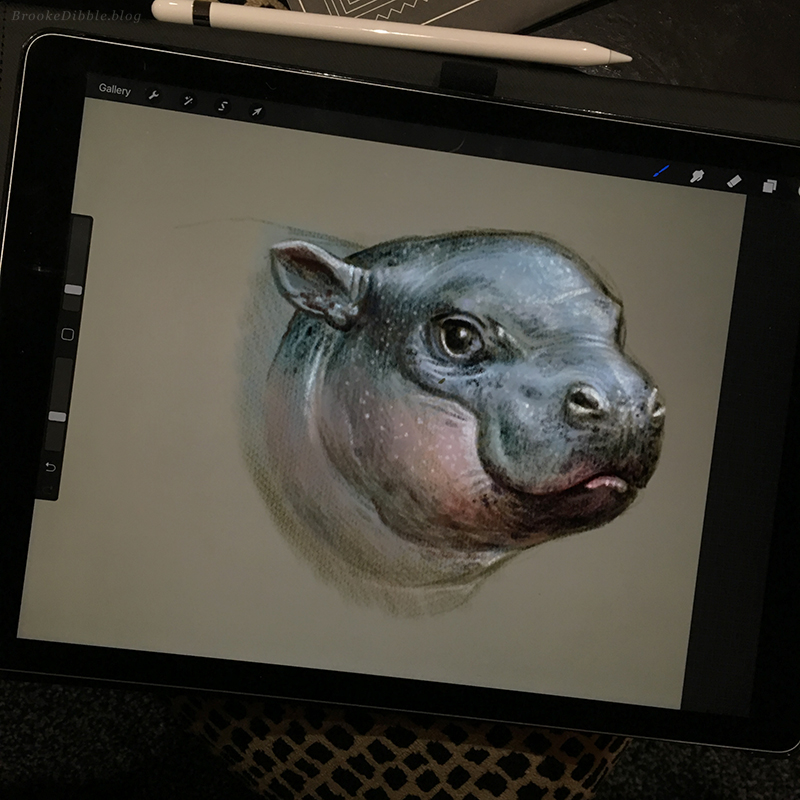 More about the Sketch-A-Day challenge here