Thought it would be easier to compile everything i'm constantly recommending/banging on about on one page! For all your artistic needs…
(Please note that some of the links below are affiliate links, meaning I might get a small commission if you purchase something after clicking – thank you! 🙂 )
---
ARTIST REFERENCE BOOKS
Animal Anatomy
Human Anatomy
General Art Books
I adore these books by the ridiculously talented James Gurney (he created the Dinotopia series, i'd recommend checking it out). Very simple and easy to understand, Gurney breaks down how he uses all the methods available to the artist to produce his amazingly realistic yet fantastical works of art. It's fascinating reading about how he makes models to physically light as reference – digital artists (including myself) often do the same thing but with 3D models.
---
DRAWING TOOLS
I had some enquiries about what pens and paper I was using for these sketches… well, here you go!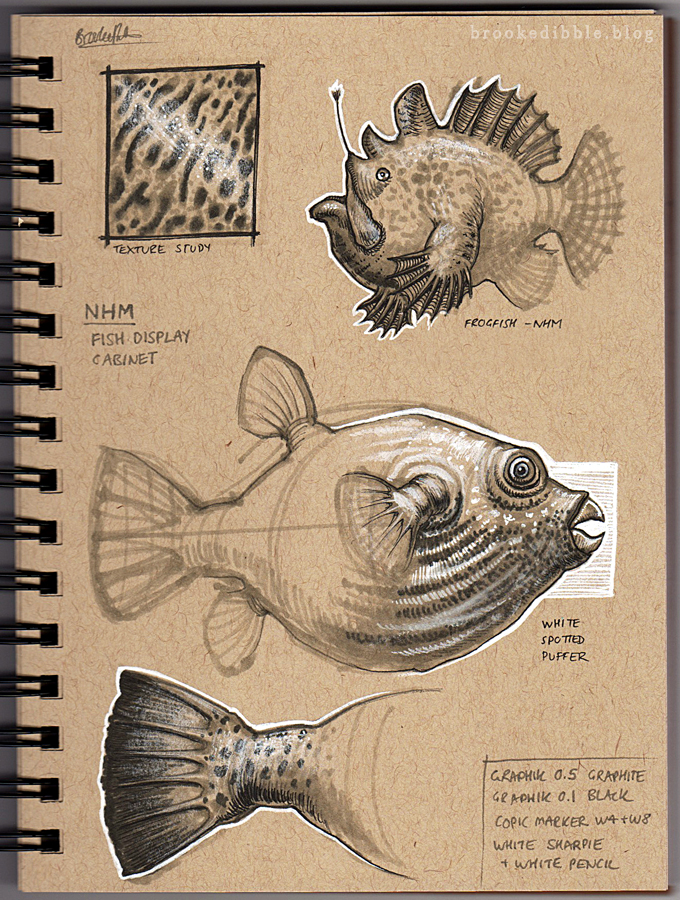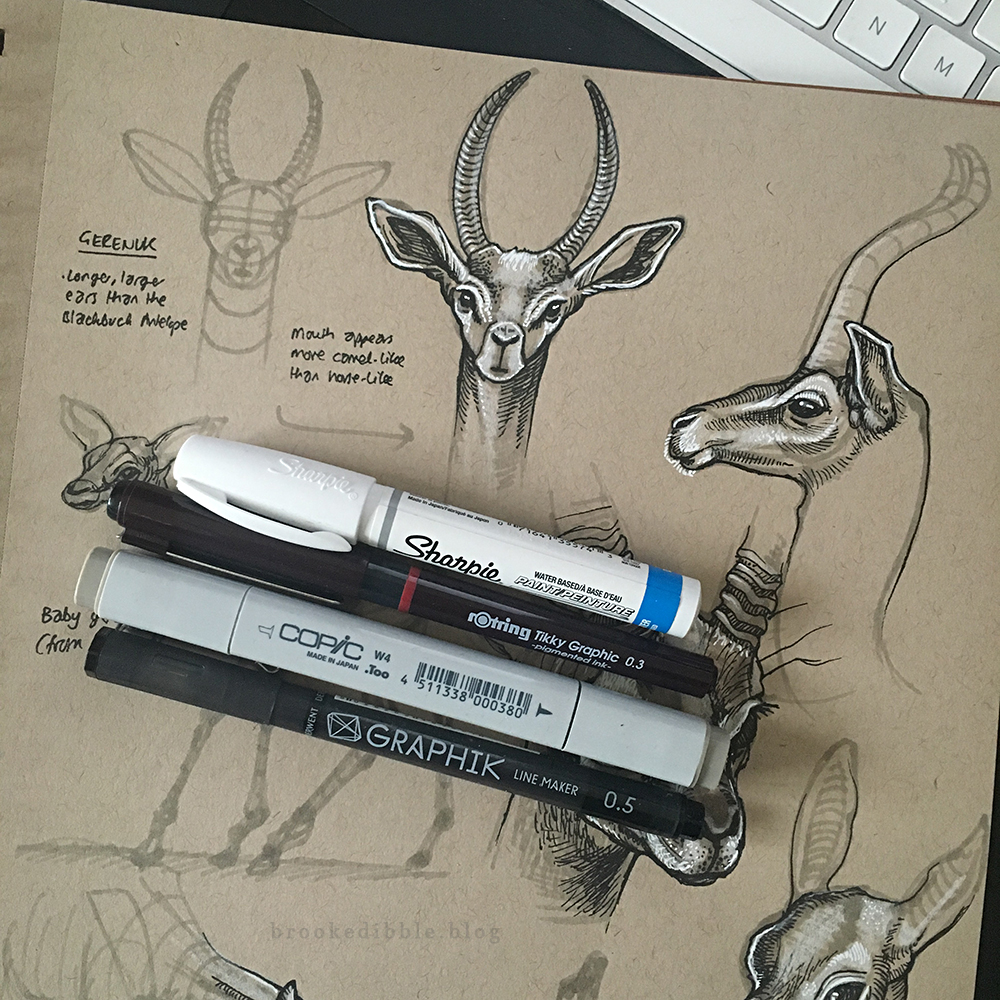 ---
PHOTOGRAPHIC EQUIPMENT
I've been using the same 'entry-level' camera body i've had for YEARS (a Canon 600D) and i've shot everything from fashion to frogs with it 🙂 Amazon don't seem to sell that model any more (as I said, it's pretty old now) but the 700D would be its newer equivalent replacement. I've recently bought Canon's mirrorless M50 and so far have been pleased with the results (click here for a review with photos)
I really do think it's a lot to do with the lenses used… I've listed my favourites below.
---
My camera bag (Amazon Basics) – I absolutely LOVE this bag… Great price compared to others I looked at, and just the right size for my small frame, but can fit a LOT in it. You can reorganise the space with the velcro compartments and it's got plenty of pockets for smaller things like memory cards and cables. Very comfortable for wearing it over a long period of time, which was important to me for spending days at a time at the zoo with a rucksack filled with heavy photographic equipment!
UPDATE Dec'18: I actually used this as my hand luggage when I went abroad recently and it was fantastic!!
---
USEFUL WEBSITES
Dreamhost – This is who i've been hosting websites with since 2002… Can't recommend them highly enough! 🙂 For domain names, simple hosting or WordPress (which is what i'm using on this site), their team is always super helpful if you ever have any troubles. Click the link for $50 off 😉
Dreamstime – this is where I purchase the majority of my reference/stock images. Particularly useful when I need to look at a high quality photo of, for example, a cassowary crest for detailed sculpting work. I don't use them that much as actual 'stock', although the textures can be super useful… Mostly I use Dreamstime for finding excellent high-res reference images (as opposed to the small, low quality you usually come up with on a generic google search!)

Bodies In Motion – I now have a subscription to this site after looking at it longingly for some time… it's very handy for all kinds of human anatomy reference, when you need to appreciate/understand the actual movement of muscles rather than just static posed images. The 360degree rotation option and being able to slowly click through stages of motion is extremely valuable!
---
---