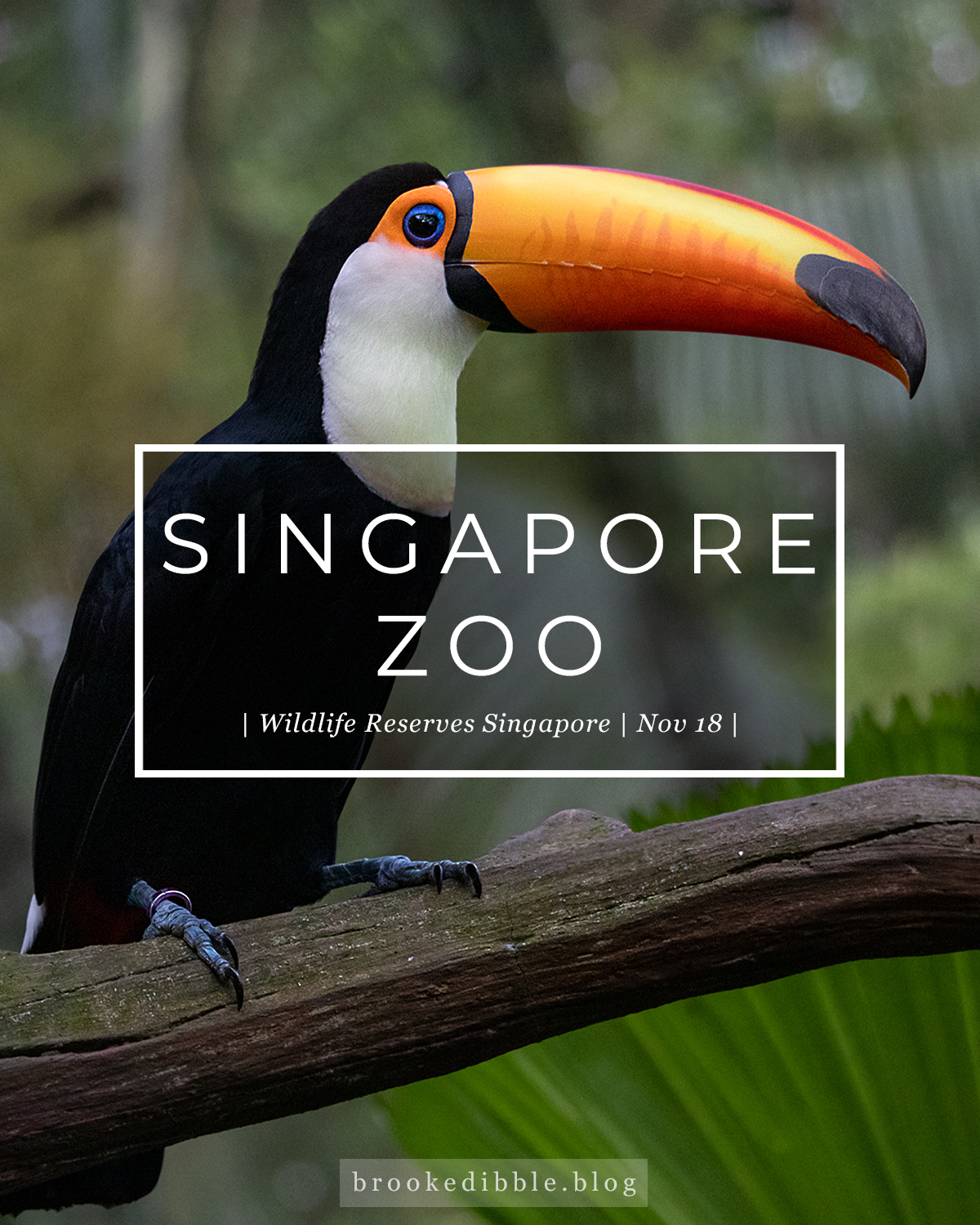 Post-in-progress! Please come back shortly 🙂
Warning: I hope you're sitting comfortably, this is a fairly lengthy post with a lot of images but I hope you'll enjoy it, whether it's reading about me running away from things or just skimming through the photos and admiring the beautiful animals I want to share with you! 🙂
---
Firstly, those who know me (and probably some that don't) know that I am obsessed with all things animals. Therefore, whenever I get the chance to see them (within reason), i'll jump at the chance. Before I even started researching the Singapore trip, I already knew there was one place I was without question going to make a beeline for (HA, animal puns) – Singapore Zoo. I'd seen a friend's photo of him standing by the leafy, open white tiger enclosure, and I had immediately asked where it was. He explained that Singapore Zoo has mostly 'open concept' enclosures, in which either the animals can move freely about the zoo of their own accord (ie, the orangutans) or are in an open space separated from the visitors by a small moat/other landscaping device. I loved the idea of this – I am all for (ethical) zoos helping to promote the need for conservation of these animals in the wild, raising awareness of outside issues that the general public would be otherwise unaware of and the fundraising they do for animal welfare projects… but it's terribly sad to see animals if they are unhappy in a confined space. Singapore Zoo however did not disappoint.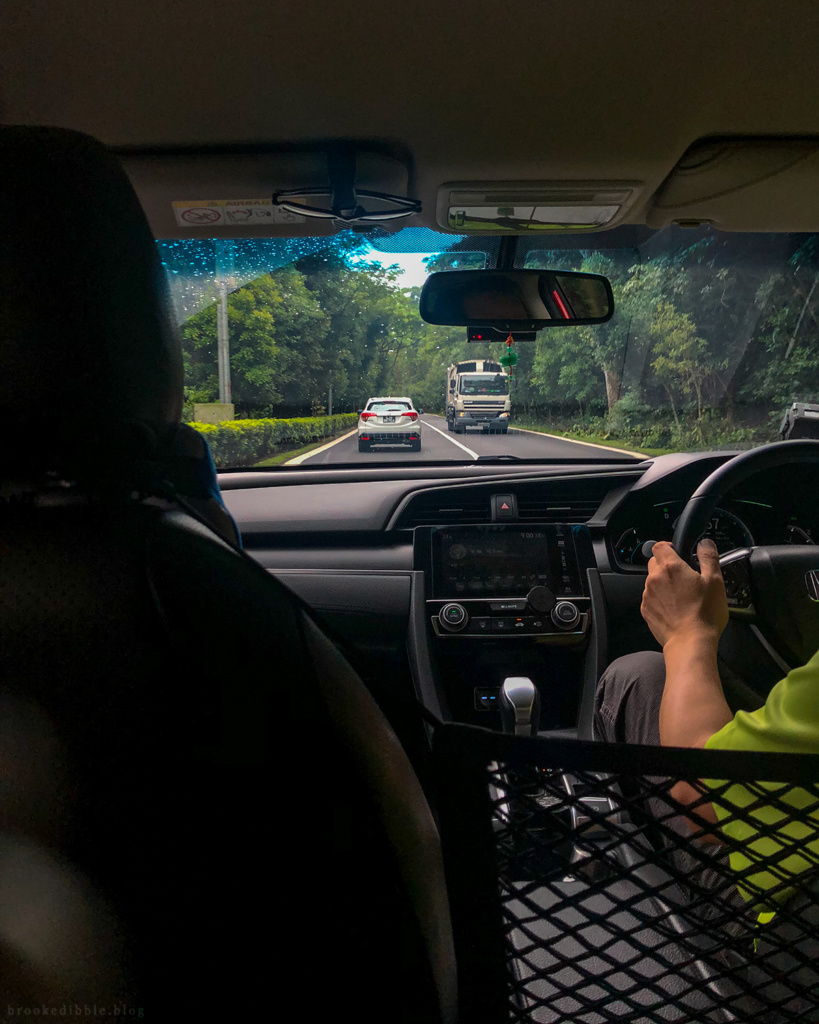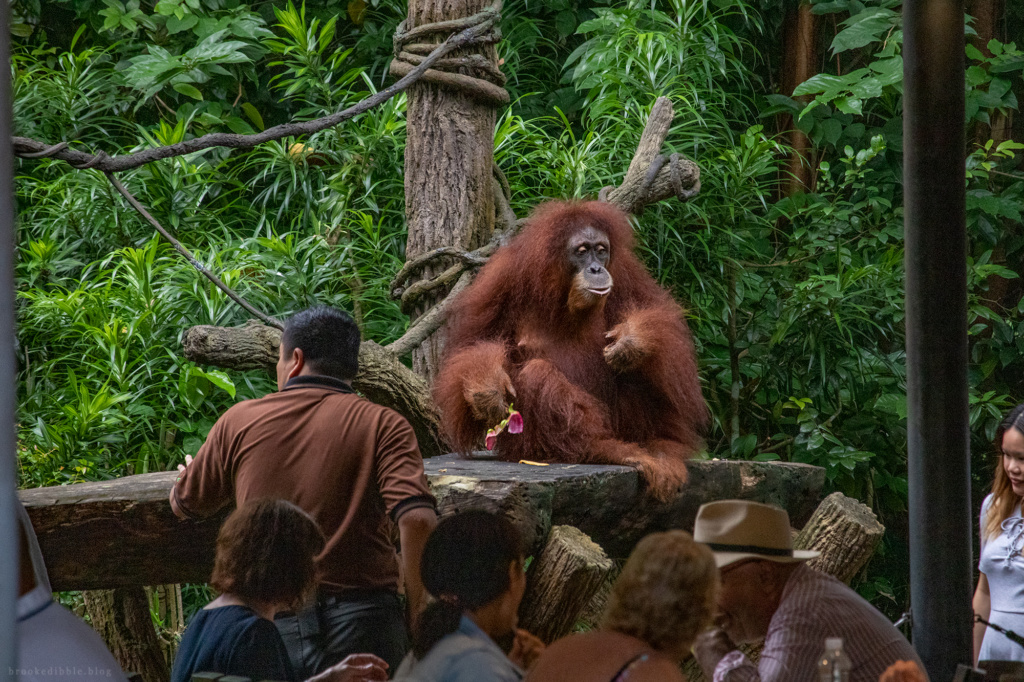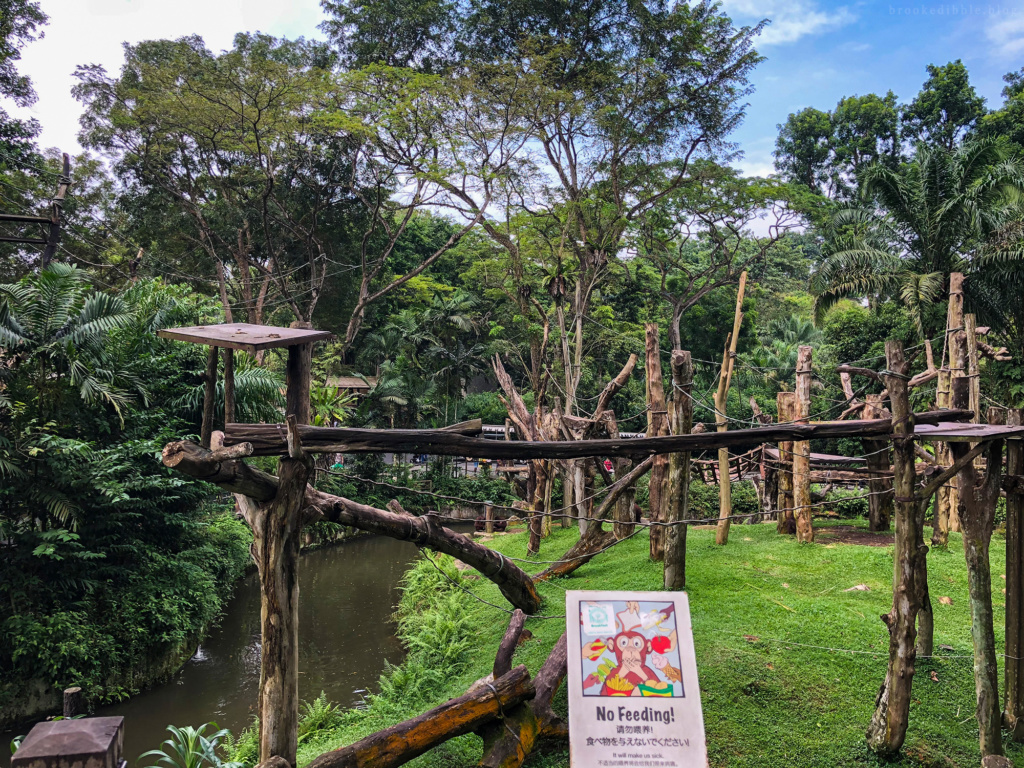 The night before the zoo trip was the first night staying by myself in the hotel in Singapore (more on that in an upcoming post) and somehow I didn't sleep AT ALL even though I was super tired. At all. Not a wink. Must have been the jet lag I was adamant I didn't have, or the excitement of exploring by myself and the prospect of all the animals i'd be seeing very soon… Whatever the reason, I was anxious to get to the zoo before the opening time because i'd booked on to the 'Breakfast with Orangutans' experience via Klook which i'd been SO excited about before the trip. Frustratingly, I hadn't yet received a booking confirmation and didn't get a response from my enquiry when i'd tried to get in touch about it… Feeling somewhat apprehensive about whether i'd be able to do the breakfast experience or not, I got ready at 7am anyway in case I could somehow make it work…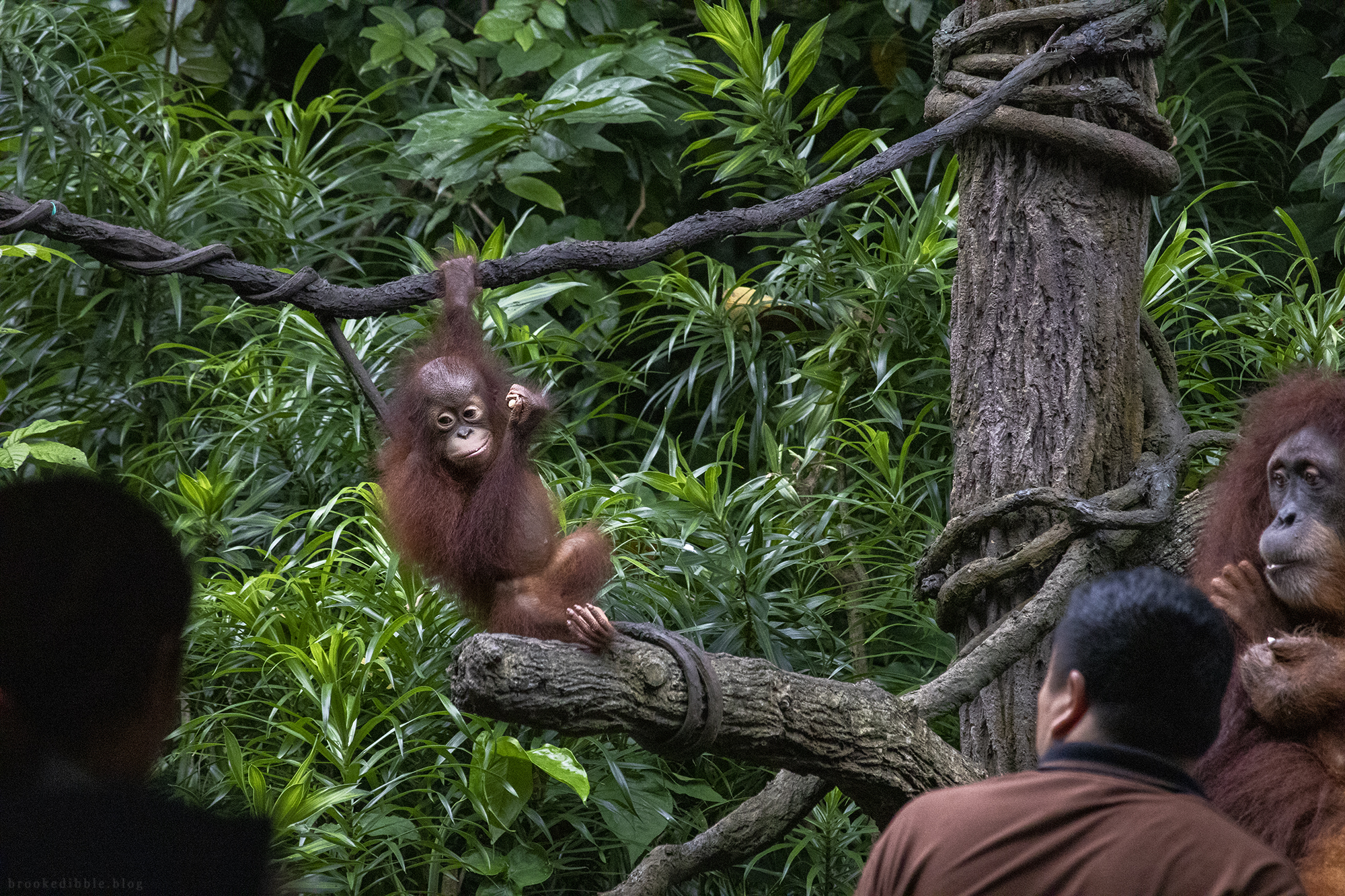 I arrived as the zoo opened and as the driver had said, the rain had gone in the other direction away from the zoo. There was NO ONE there when I arrived – I was probably one of maybe two other visitors waiting to get into the park. I found an assistant who I asked about the breakfast experience and explained about the booking confusion – he suggested going along anyway when it started to see if i'd be able to join. I entered the zoo and was immediately blown away by just how beautiful and rainforest-y it was – I was surprised at how quiet it was, except for the sounds of birds and insects…In what is a HUGE zoo, there is a sense of tranquility and calm and you are transported to another place entirely.
As well as enjoying observing the animals, I was looking forward to the opportunity of putting my new camera through its paces for the first time (Canon M50, review coming soon!).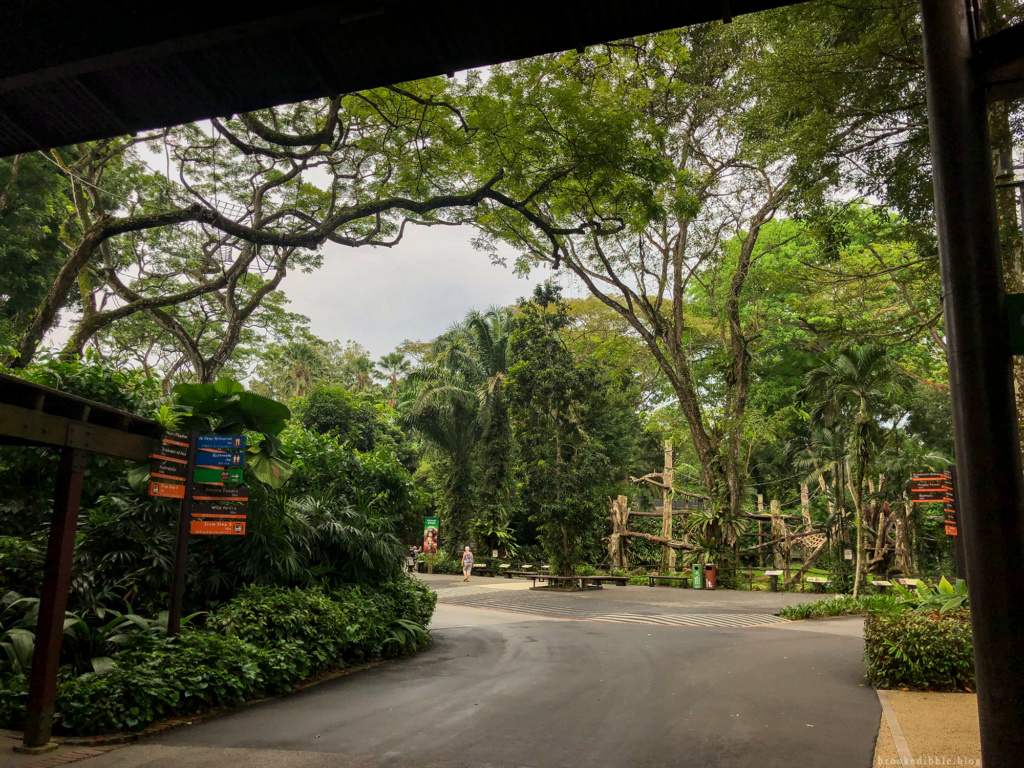 I wandered around trying to find where the orangutan meeting spot was – I found the enclosure, I found the breakfast area, but I couldn't find where everyone was meeting to begin… and then I lost interest in waiting around and just wanted to get exploring! So having decided I wasn't going to be able to do the breakfast (this time around), I set off to explore…
---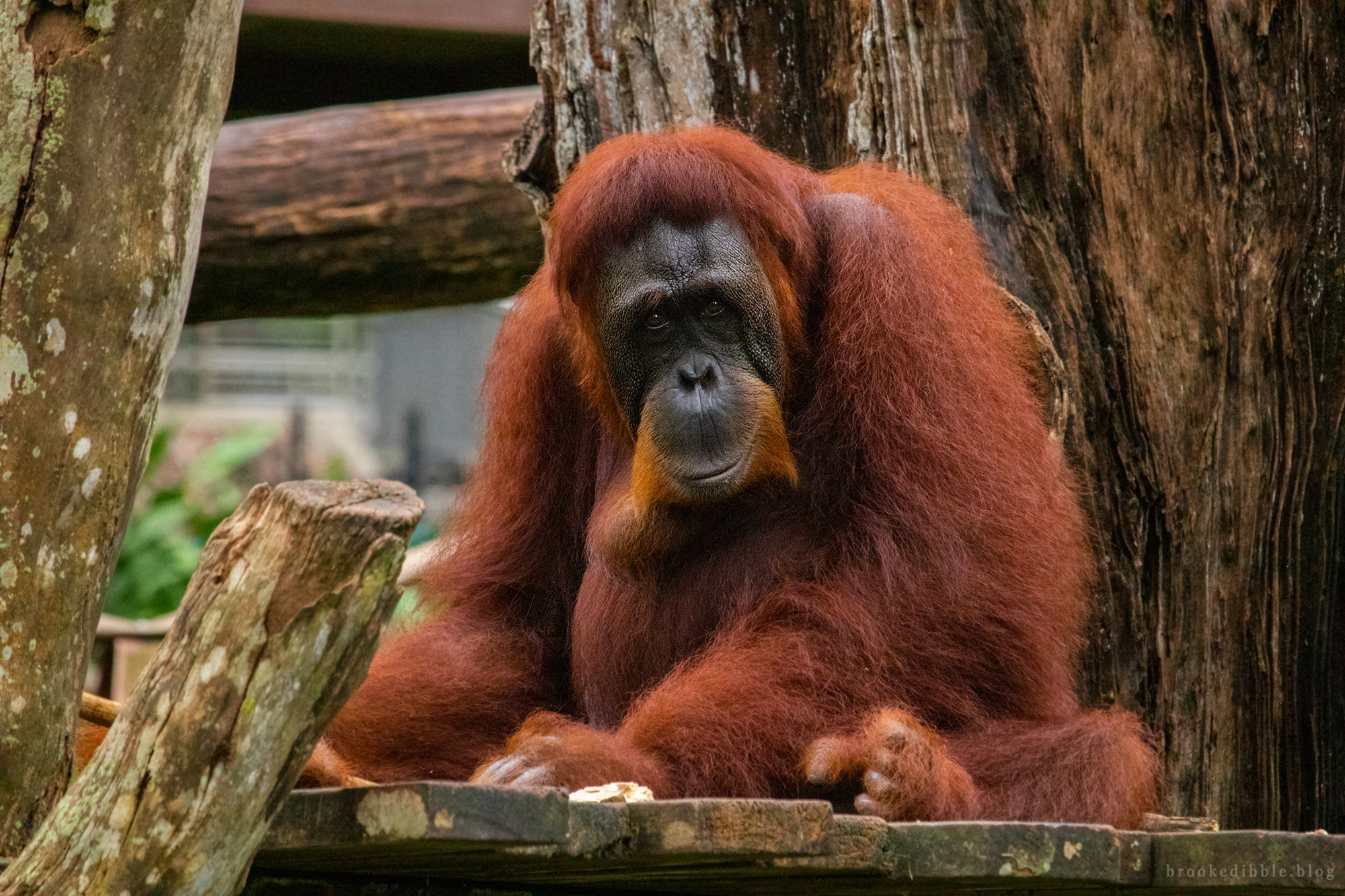 The orangutan 'enclosure' is actually a very open space and isn't 'enclosed' whatsoever – there's loads to climb on, up, around and the visitors can go up to the treetops platforms where they swing around above your head…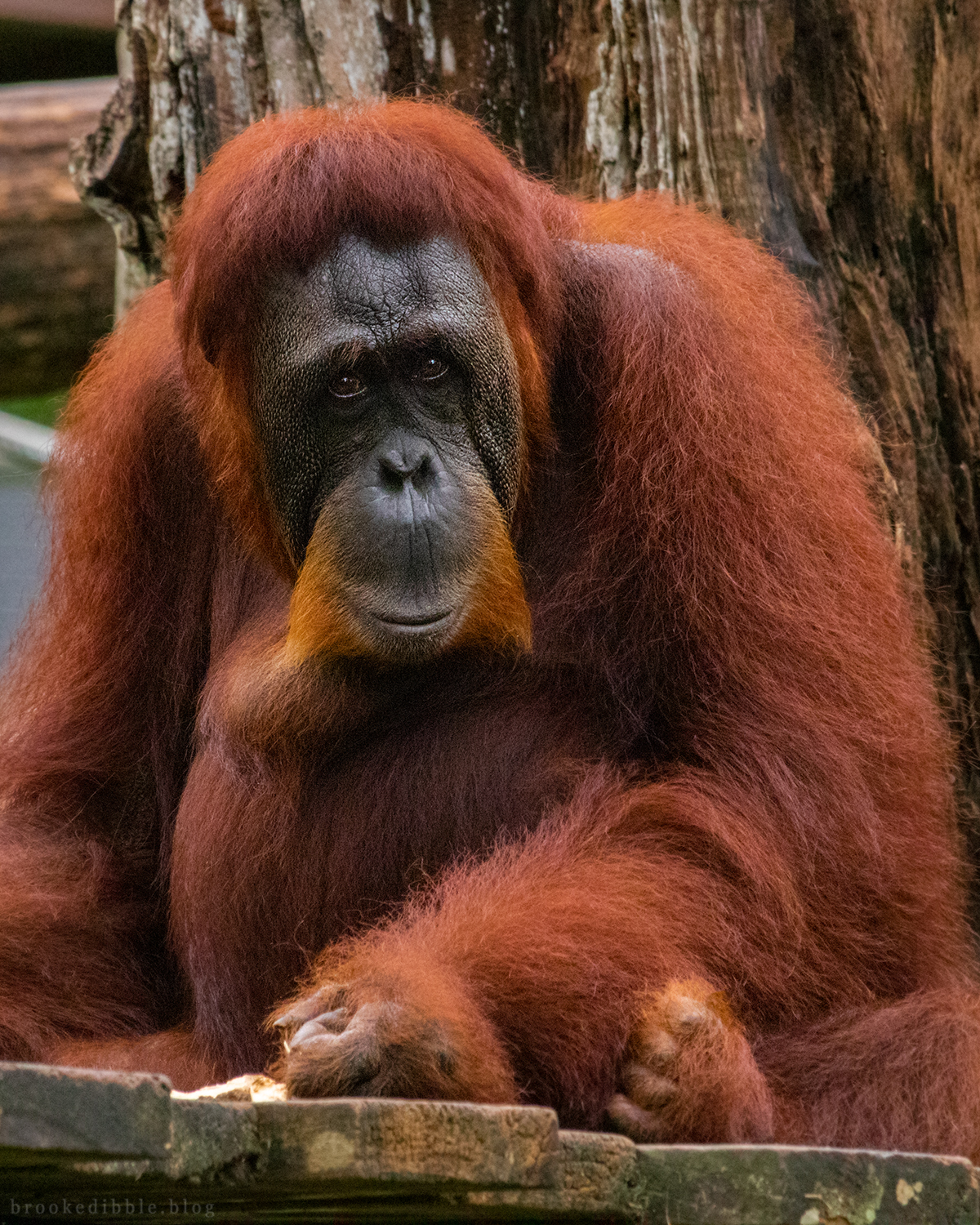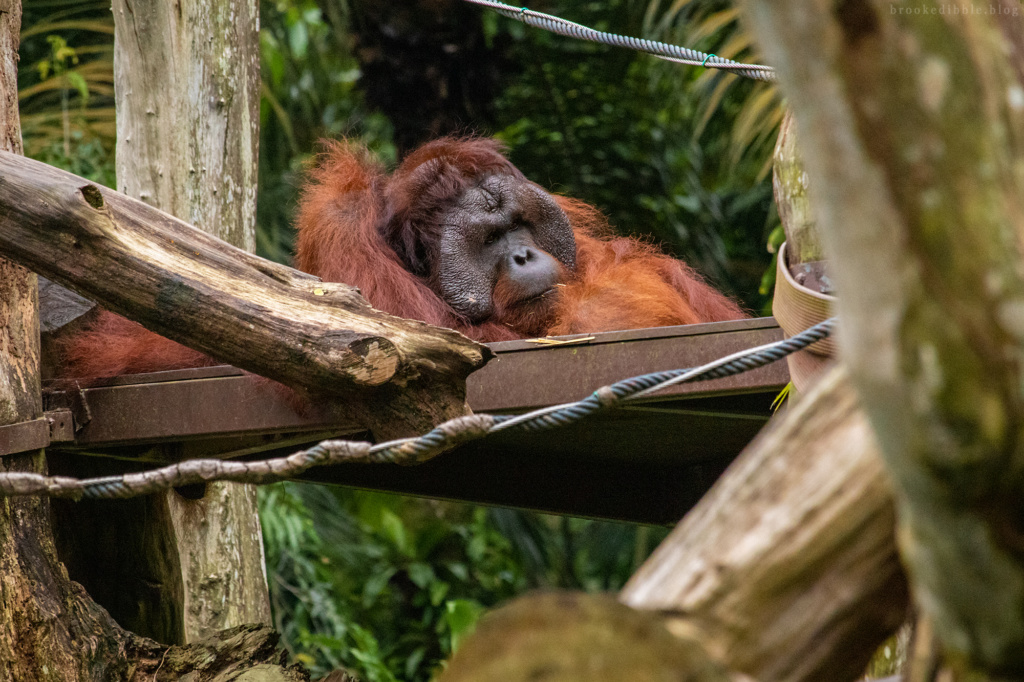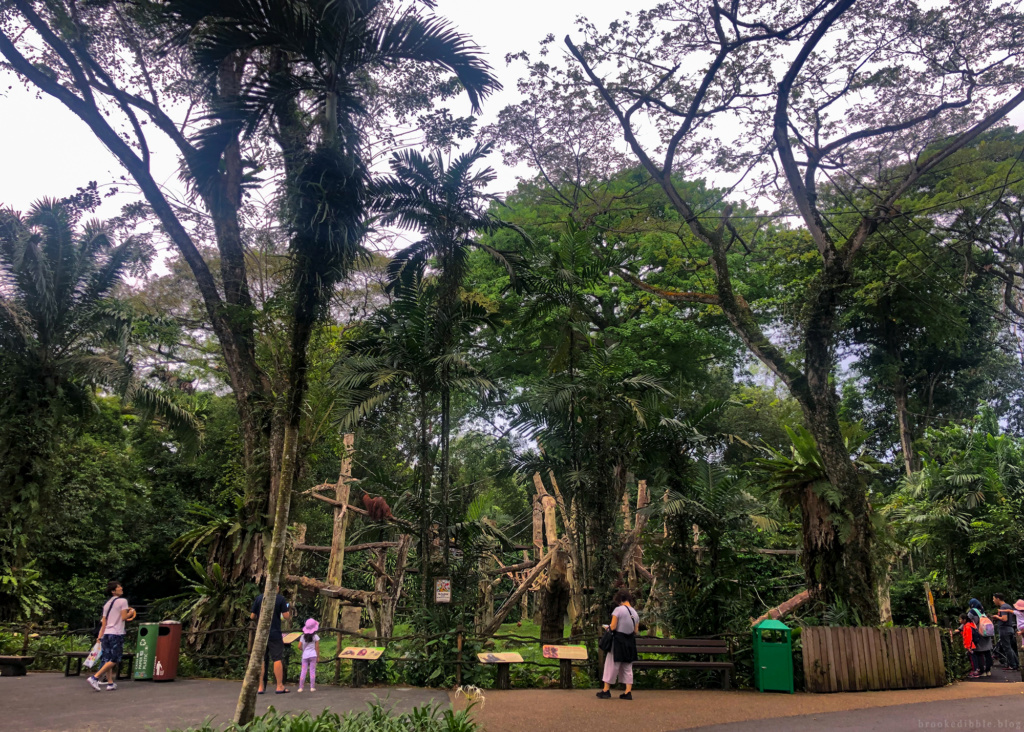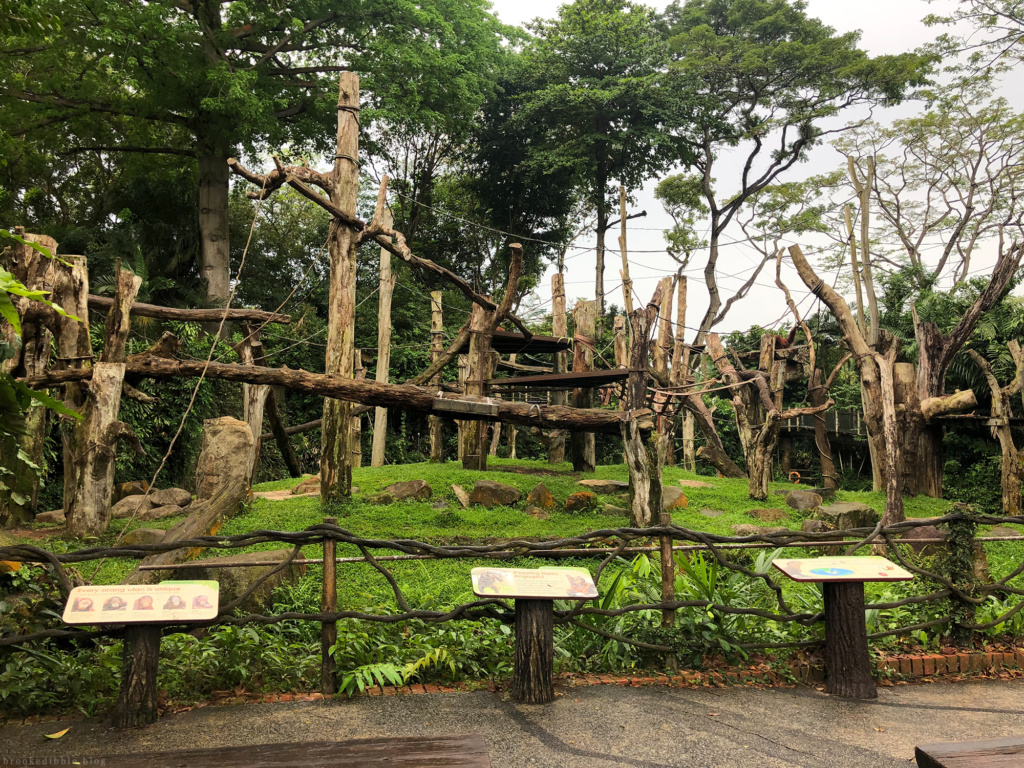 I was walking about the orangutan platforms when I heard a loud, low rumbling noise of what I thought was some kind of camera drone ahead… I went forward and saw a large blue-black mass gliding towards me – I completely freaked out (much to the alarm of some other visitors behind me!) and made a run for it… to a safe distance where I could try and steady my camera to zoom in to take a closer look as to what on earth it was. Turns out it was one of these… a blue carpenter bee if i'm not mistaken? It has the most amazing iridescent petrol coloured wings and seemingly a sort of armoured body akin more akin to a wasp… really beautiful colouring and general very pretty (and LARGE, much larger than the bees i'm used to in the UK) – I had no idea these even existed! A (somewhat initially alarming) treat to spot something unexpected at the zoo.
---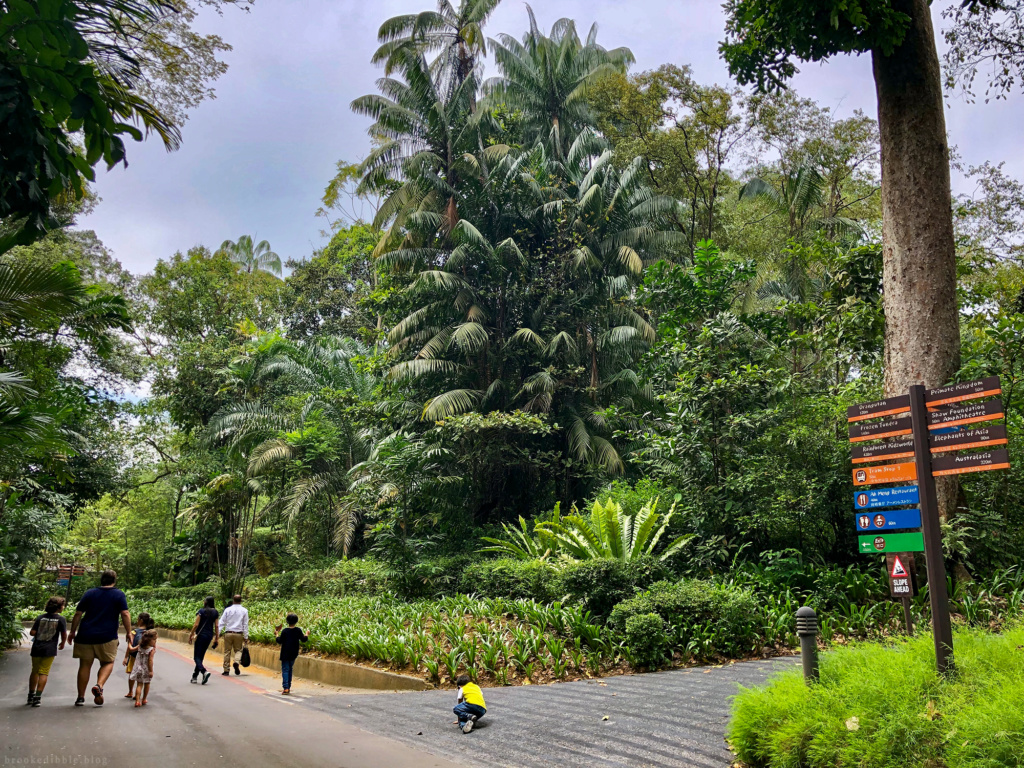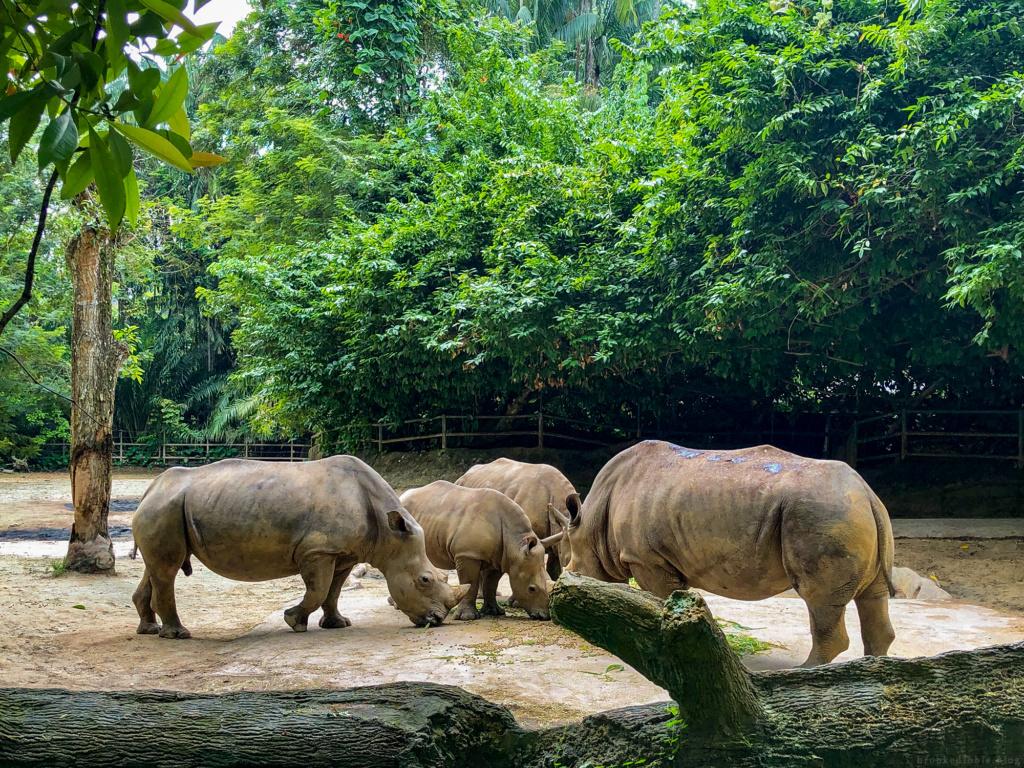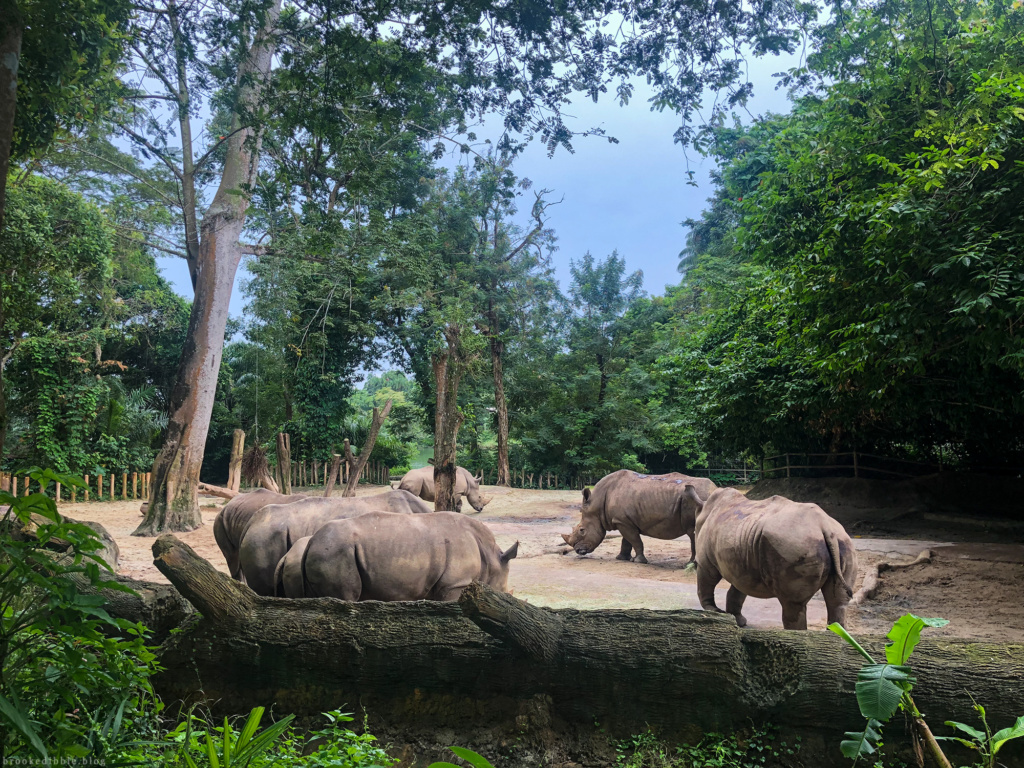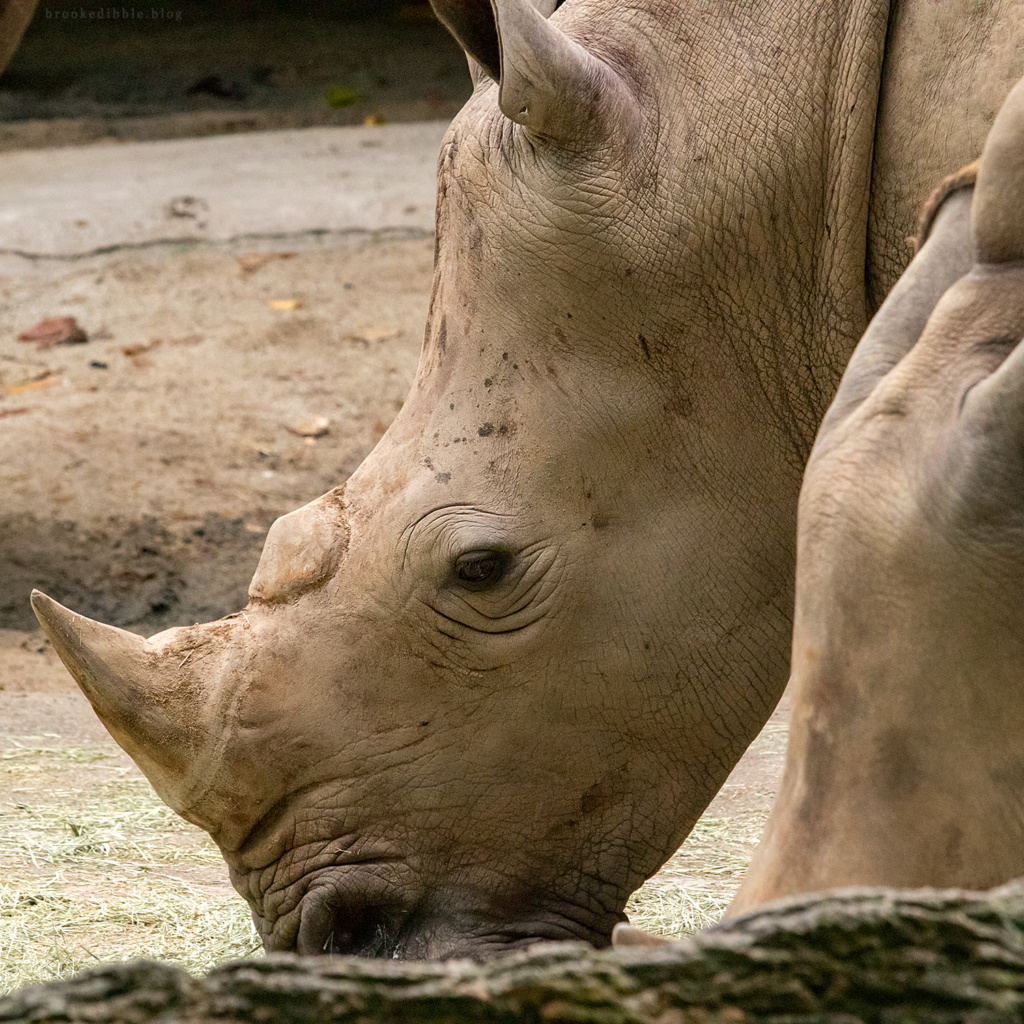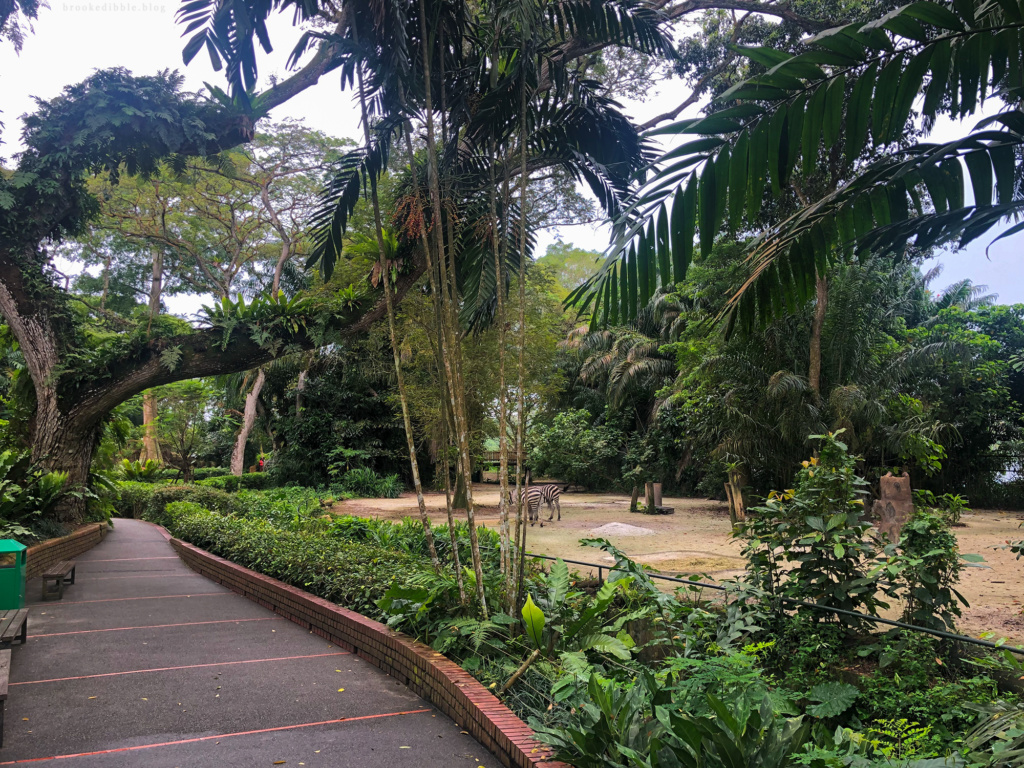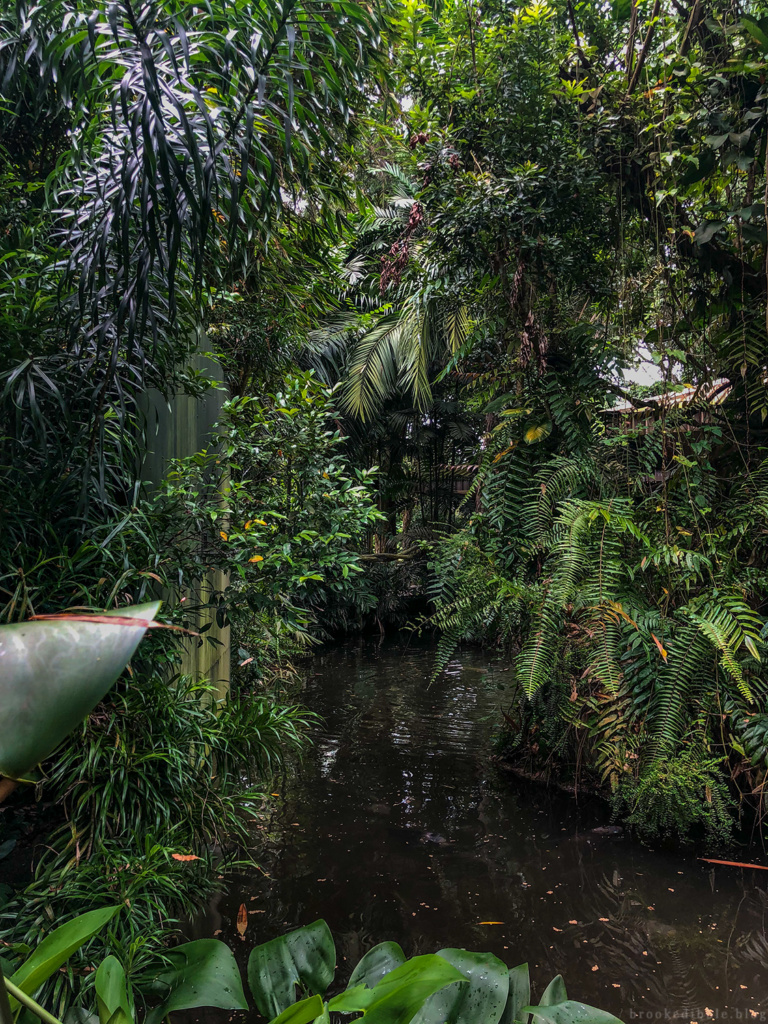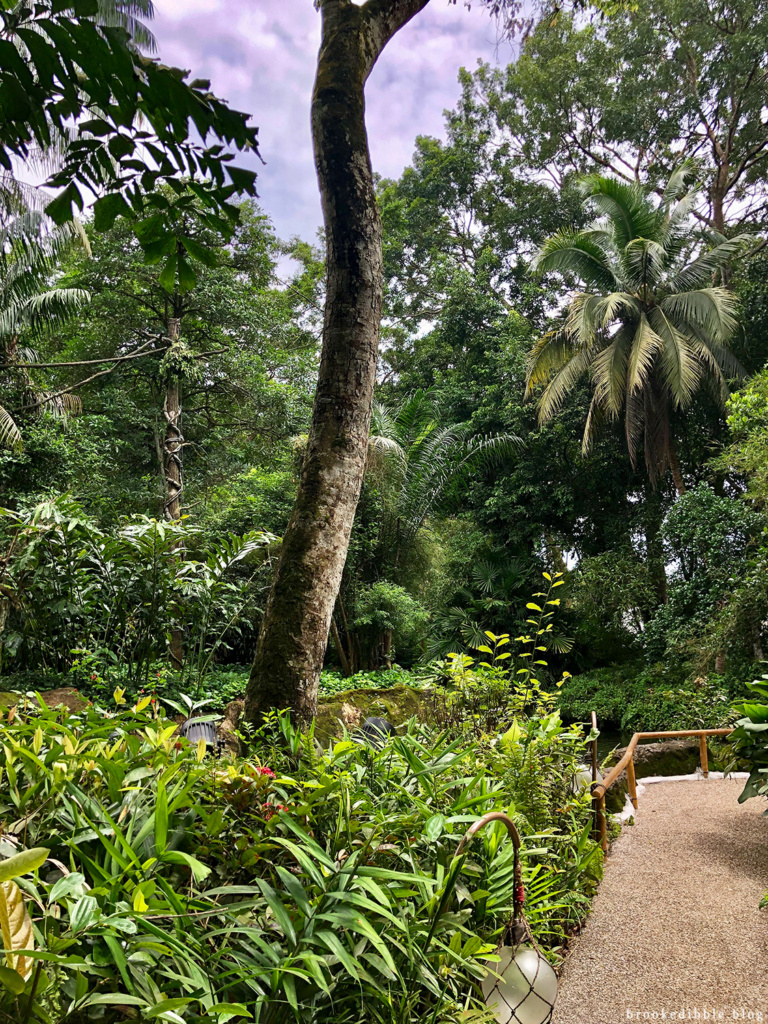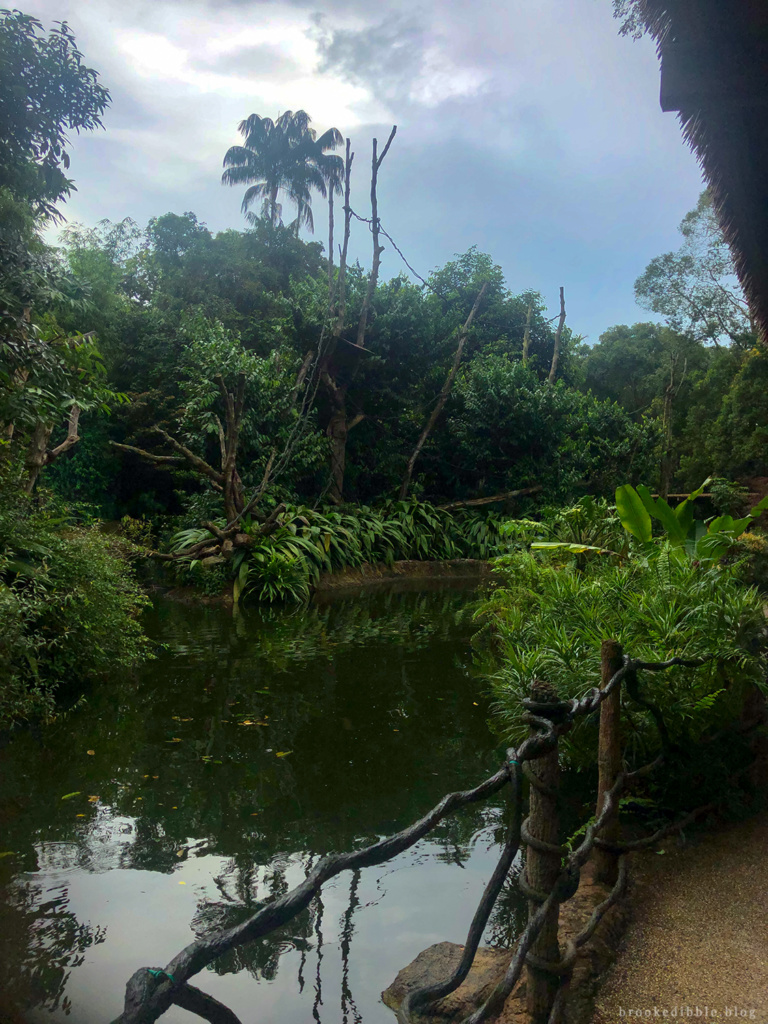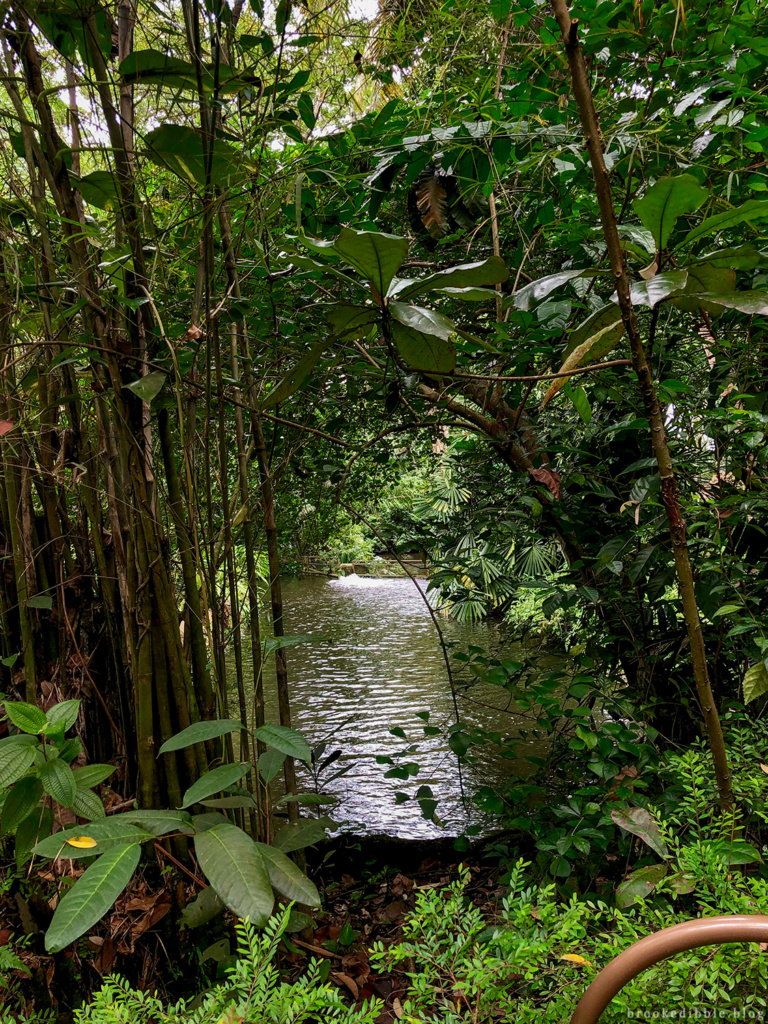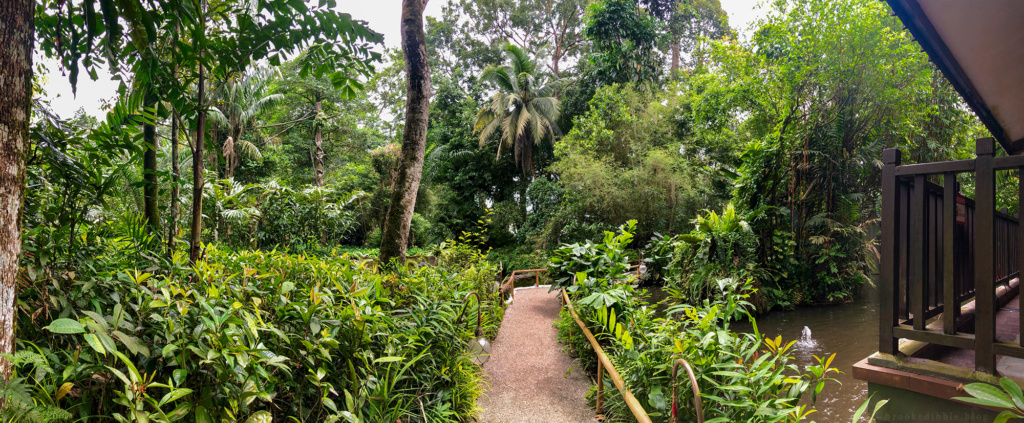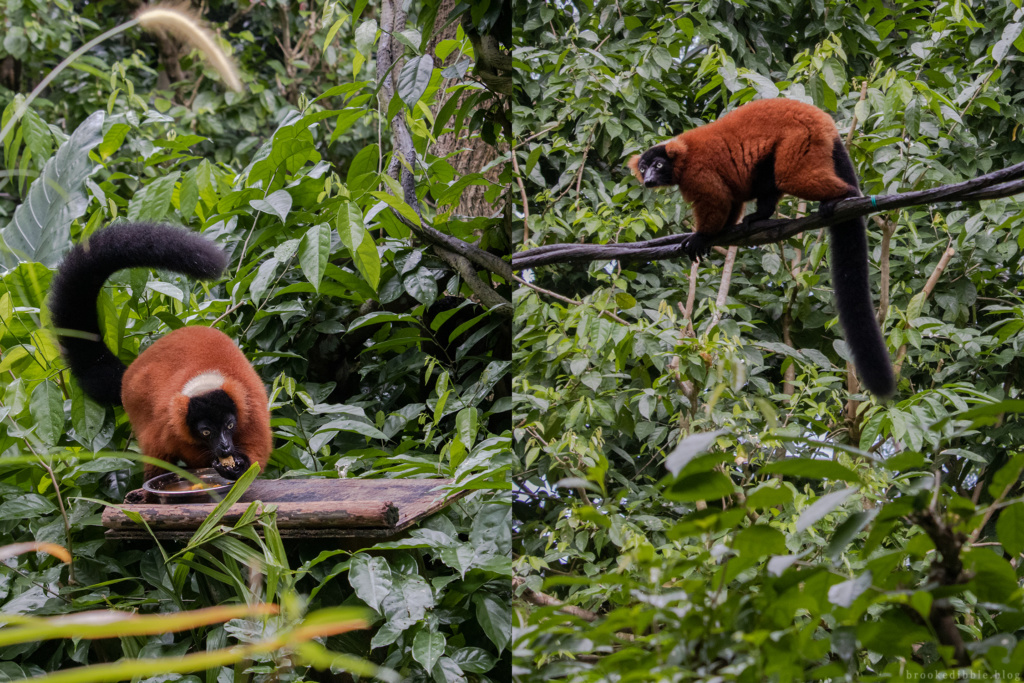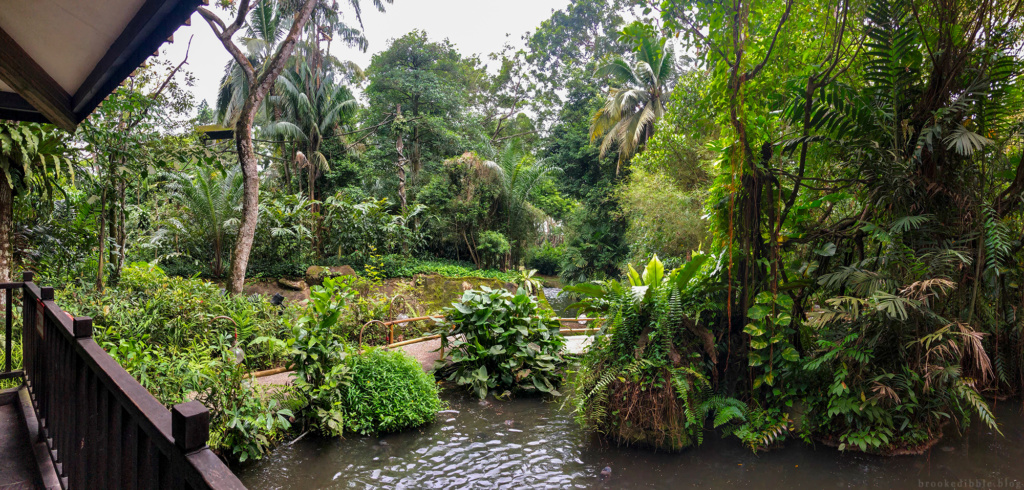 ---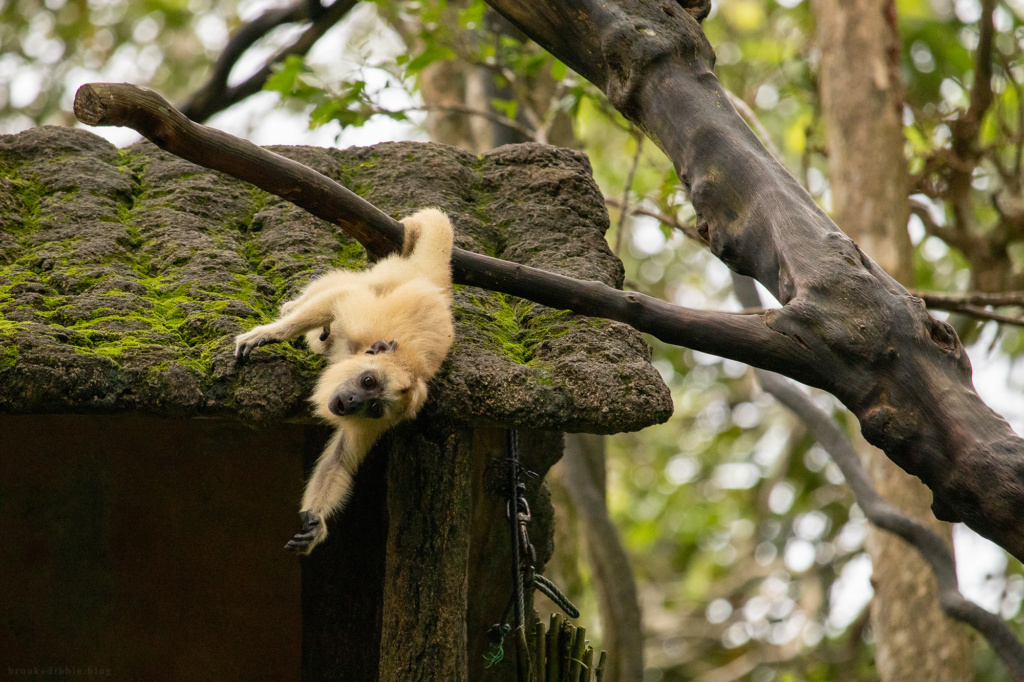 ---
Tree kangaroo – don't believe i've seen one before this trip!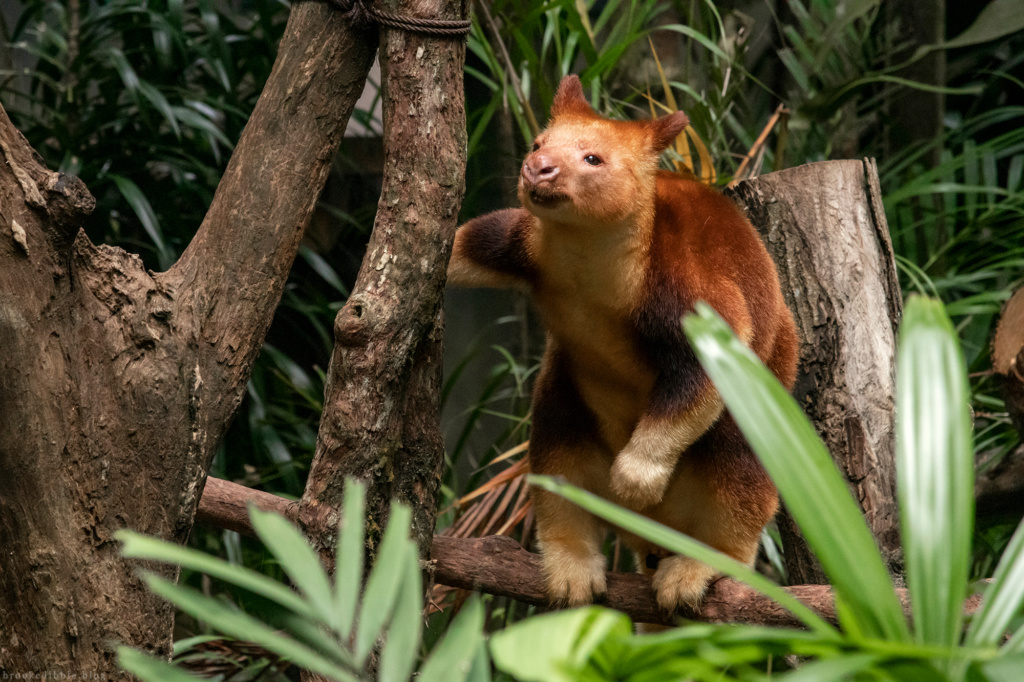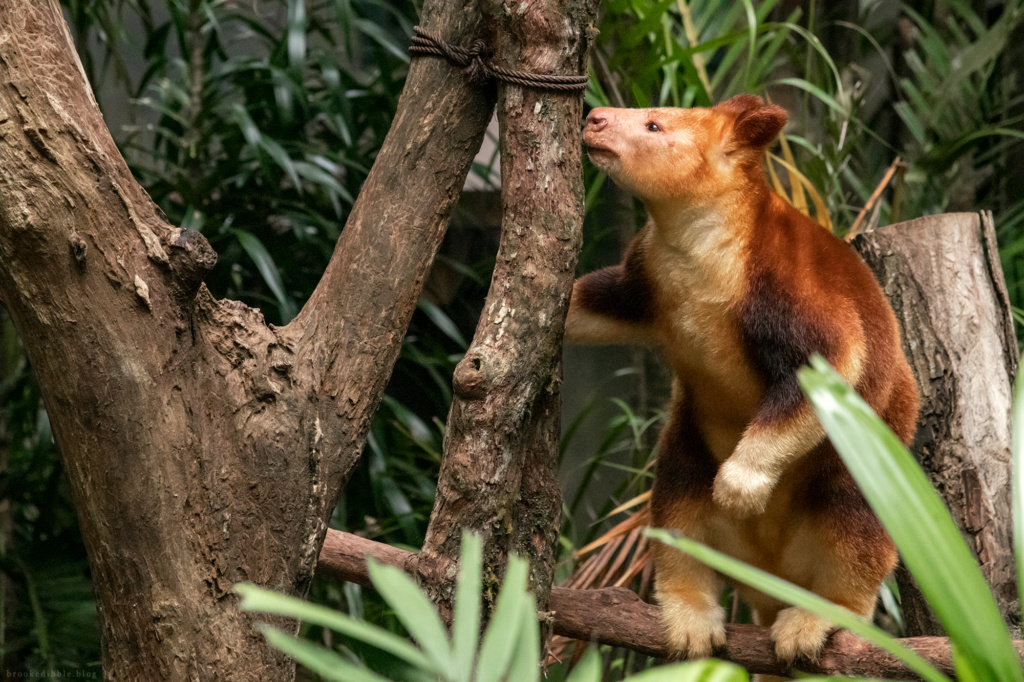 ---
---
I hadn't realised you could feed the giraffes – as I wandered up to the giraffe platform, I was handed a paper cup of carrots and (much to my delight) was guided towards the humongous giraffe peering over the railing. I've fed giraffes before, but this was an even better experience as there was hardly anyone around! As I walked away, I realised you were meant to add a tip to the jar for the carrots, so I made up for it later with the elephant donation.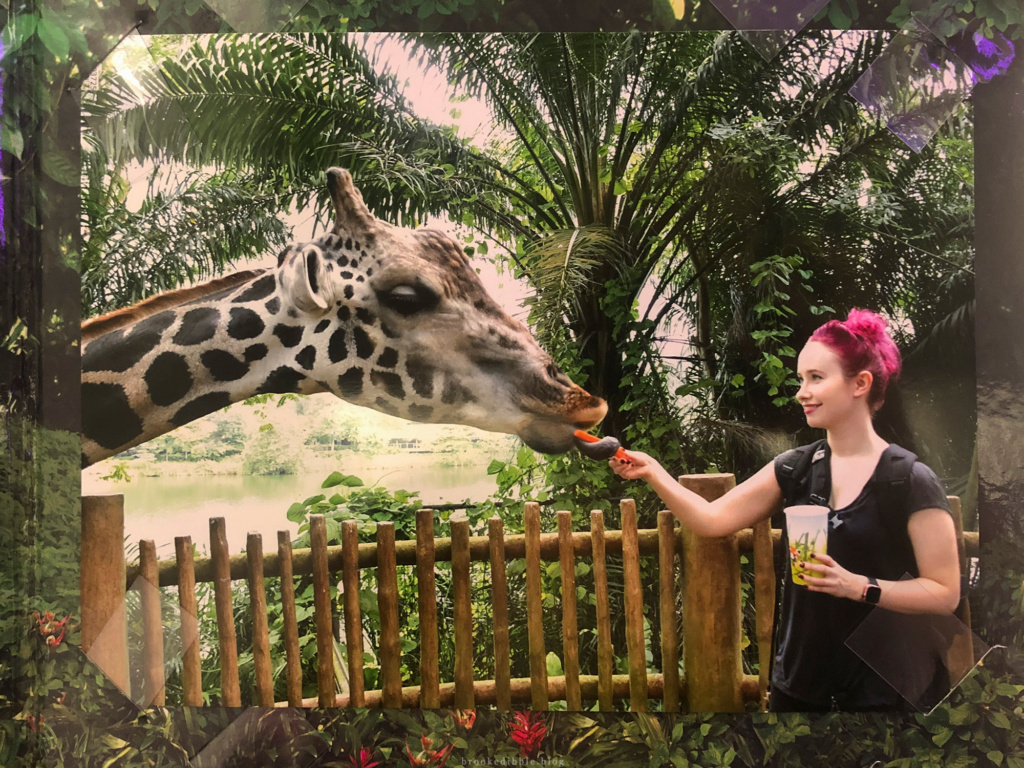 ---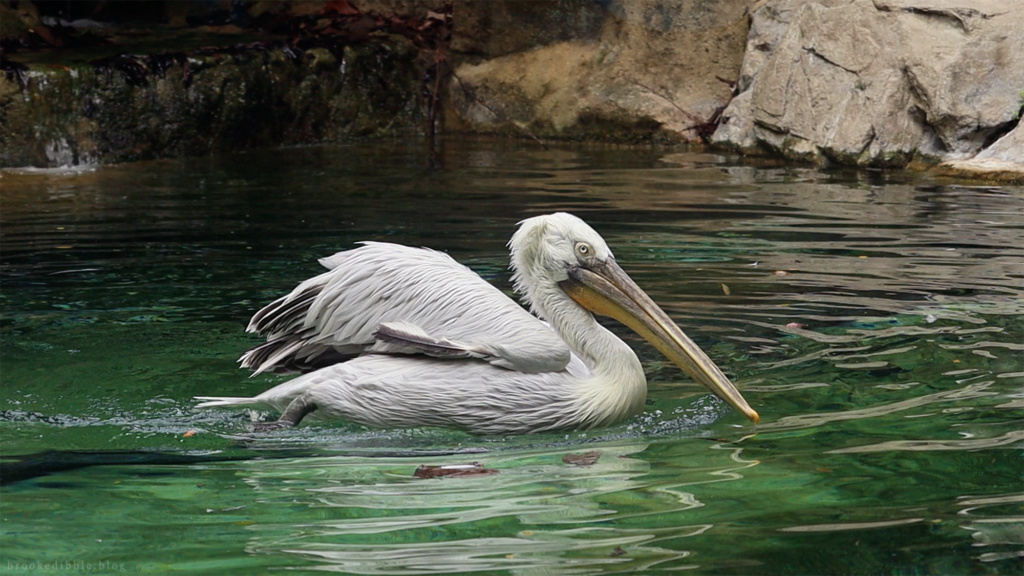 ---
---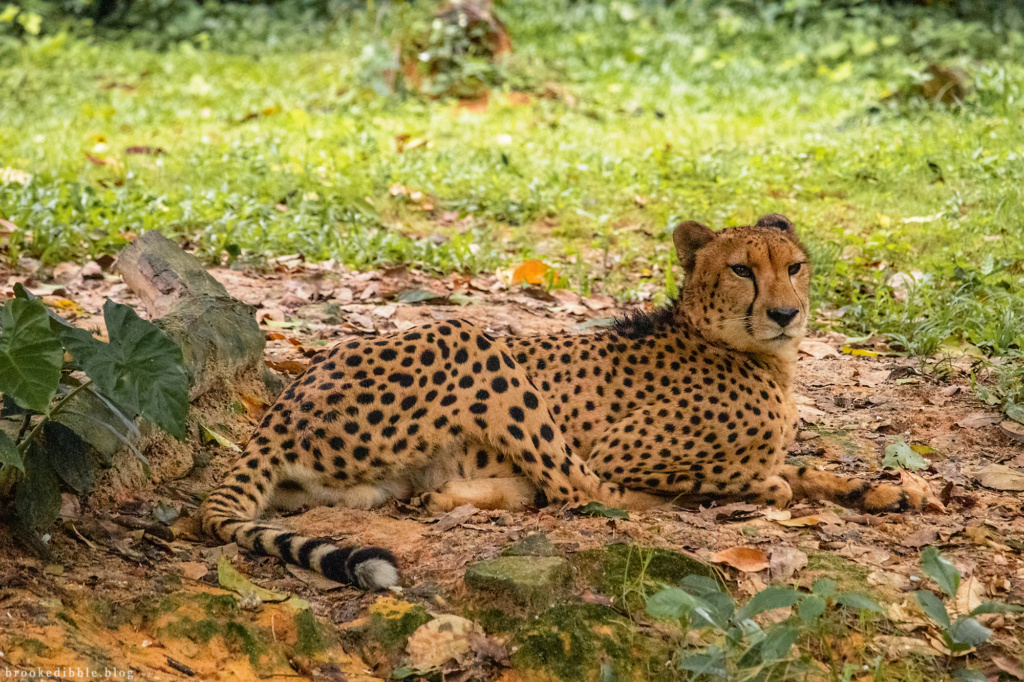 I struggled a little to get clear photos of these beautiful cats as they were as far away as my lens would extend – got a few snaps though and spent the rest of the time watching them survey the visitors from afar and occasionally stroll about, showing off their incredibly lean, muscular physiques built for high speed.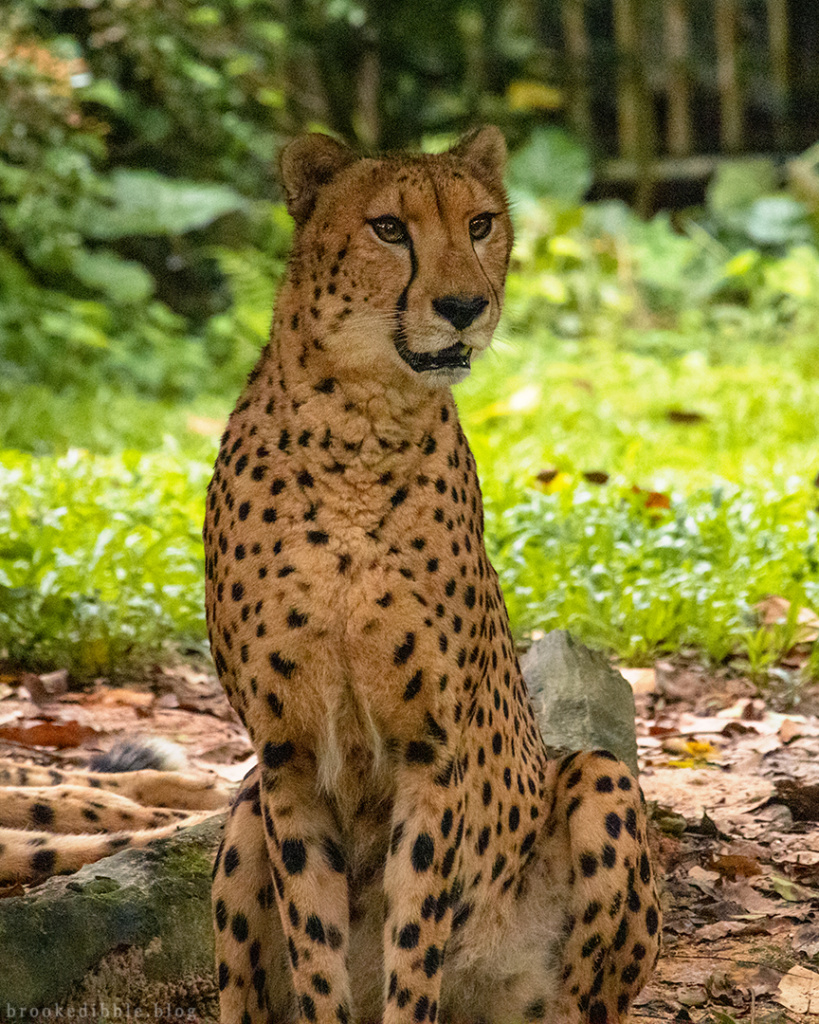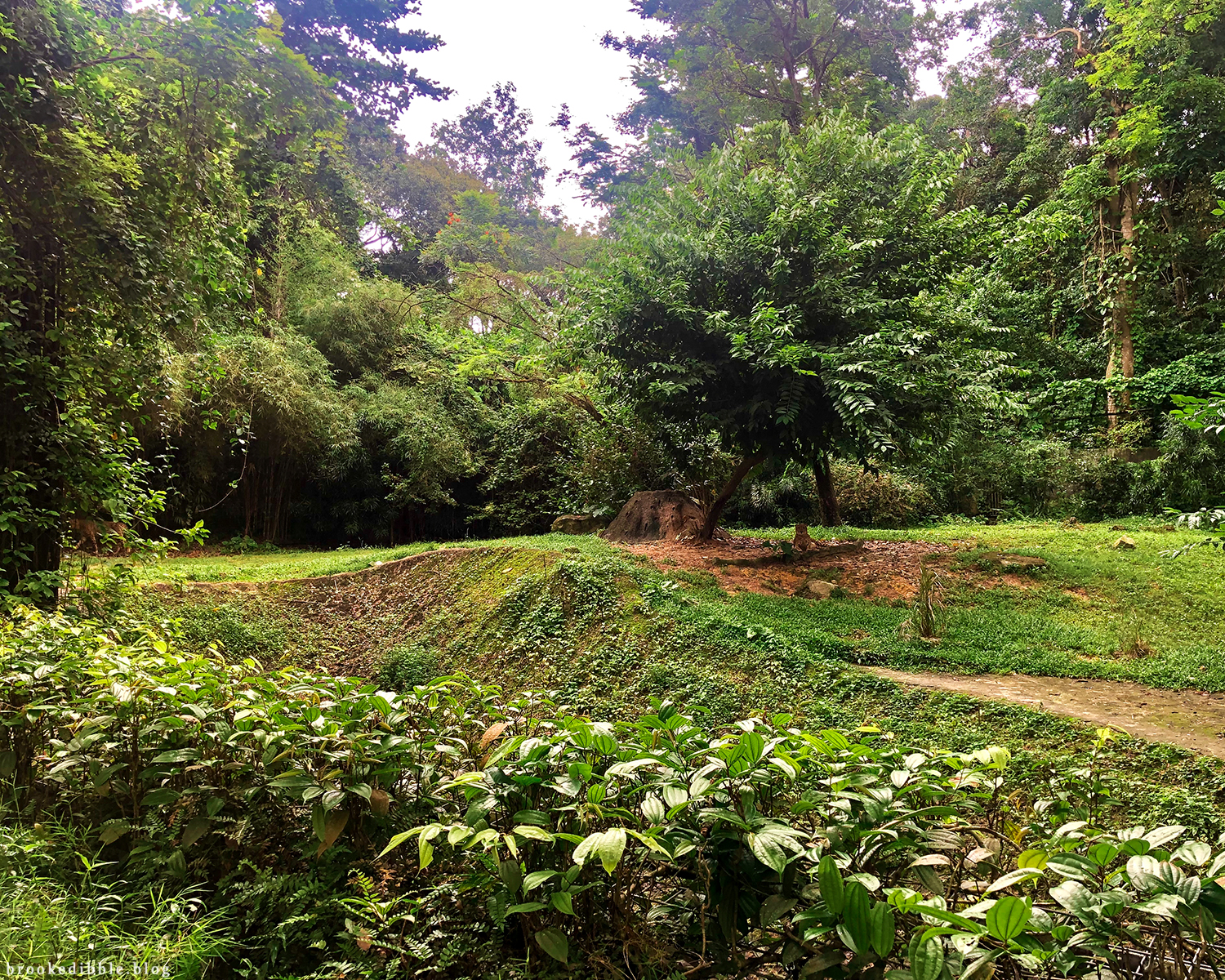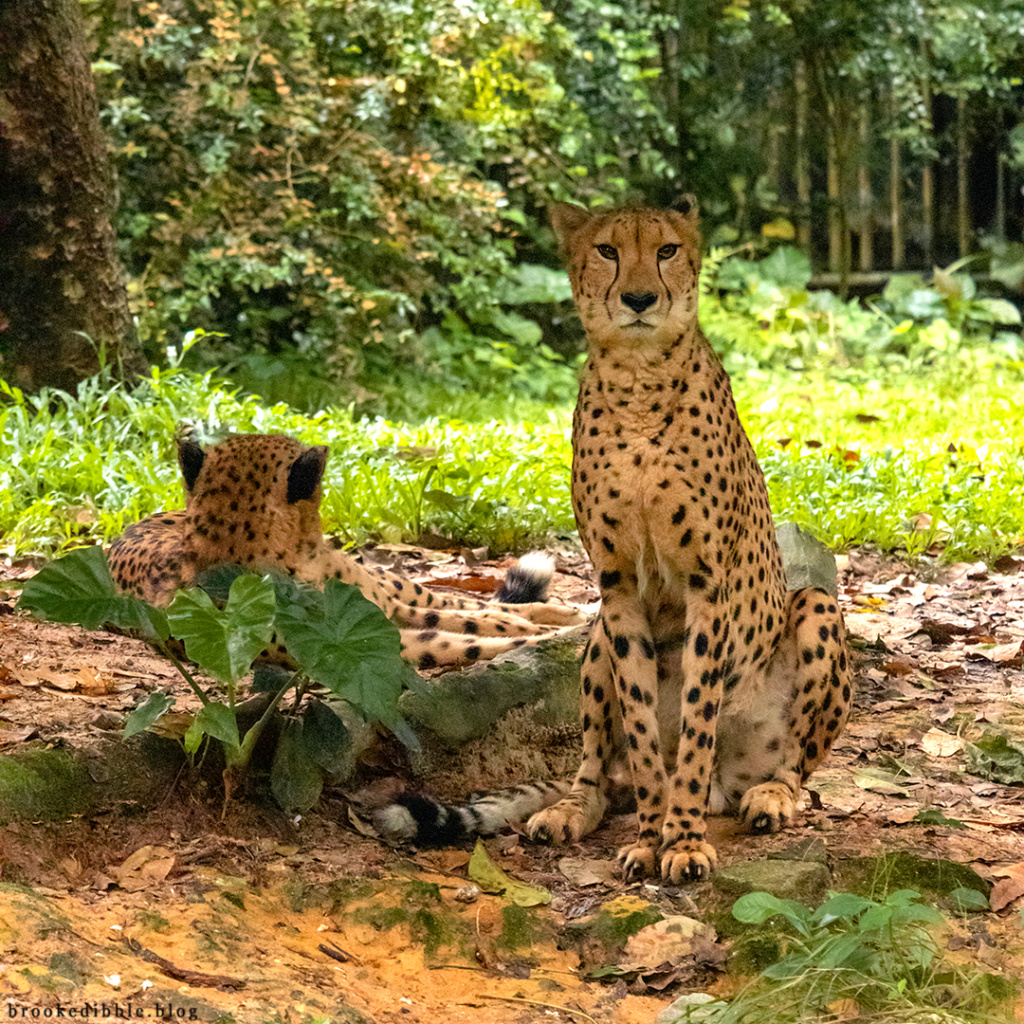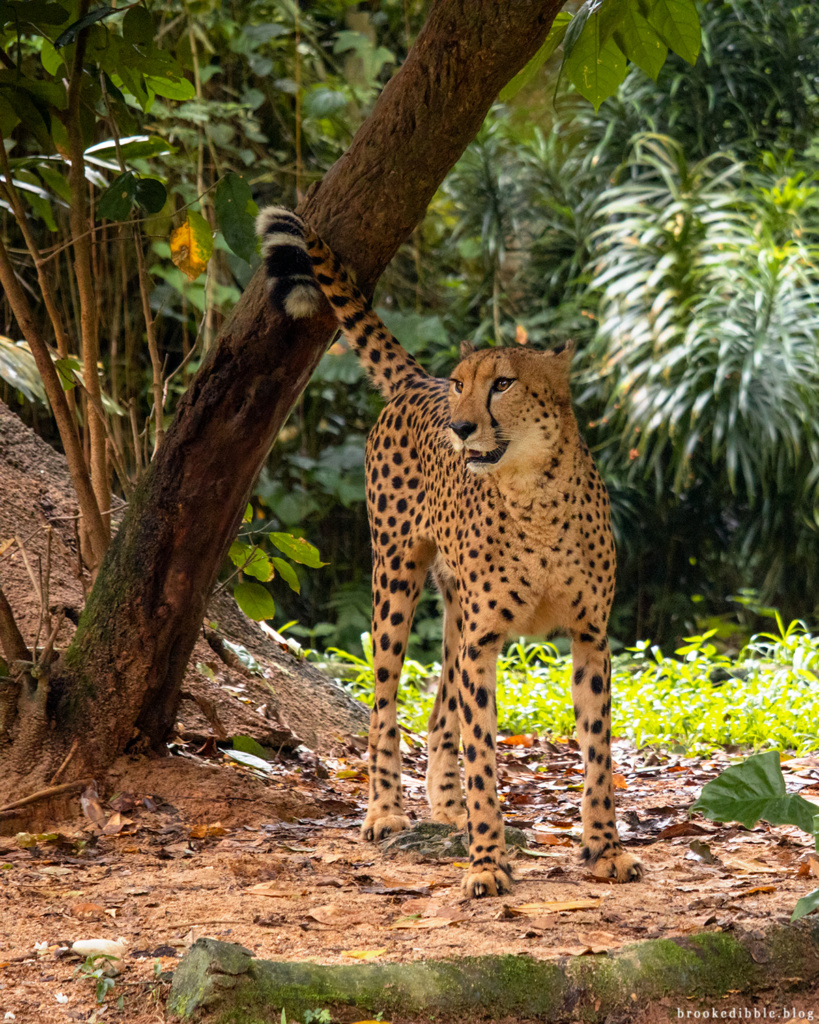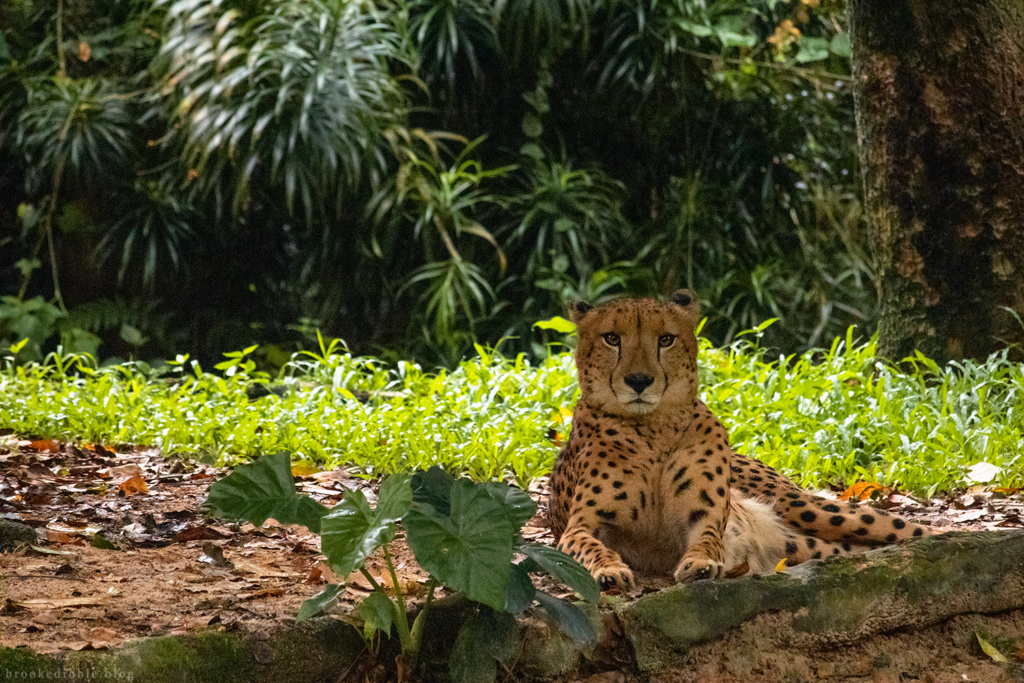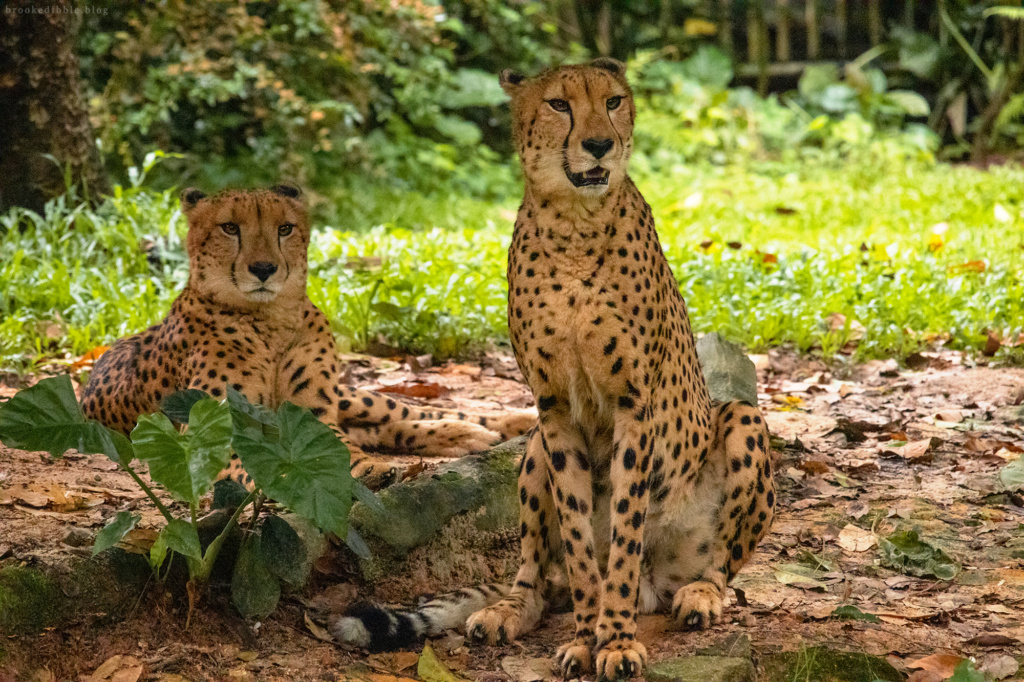 ---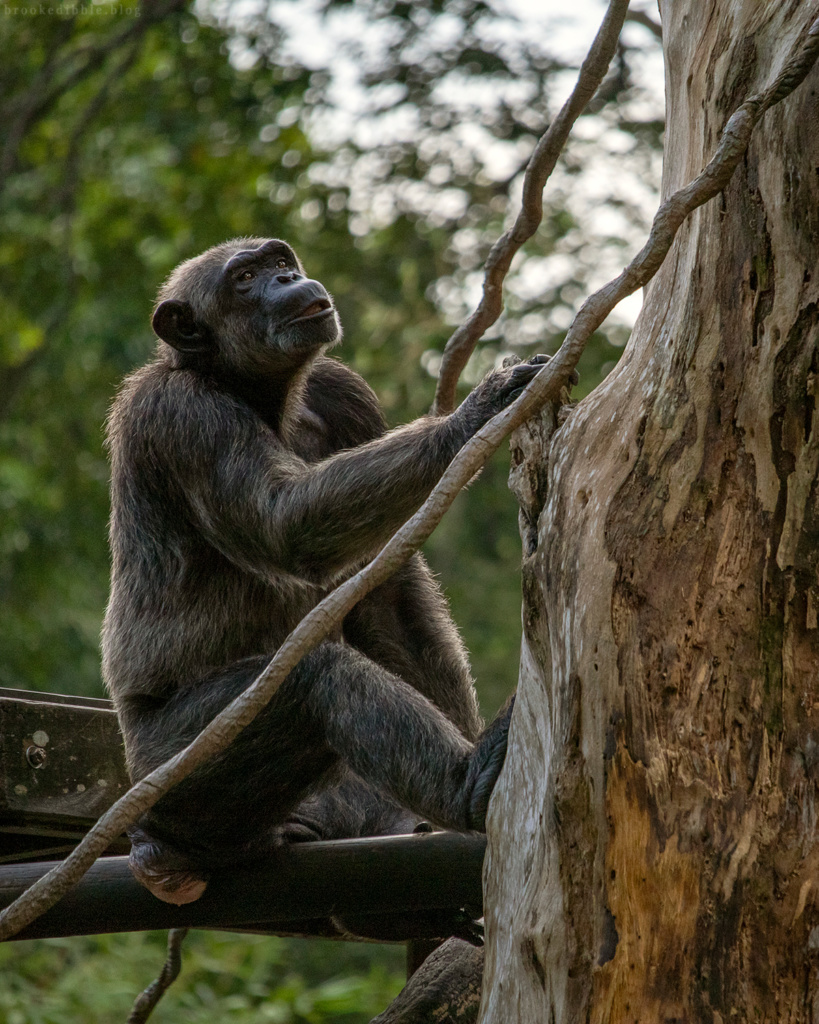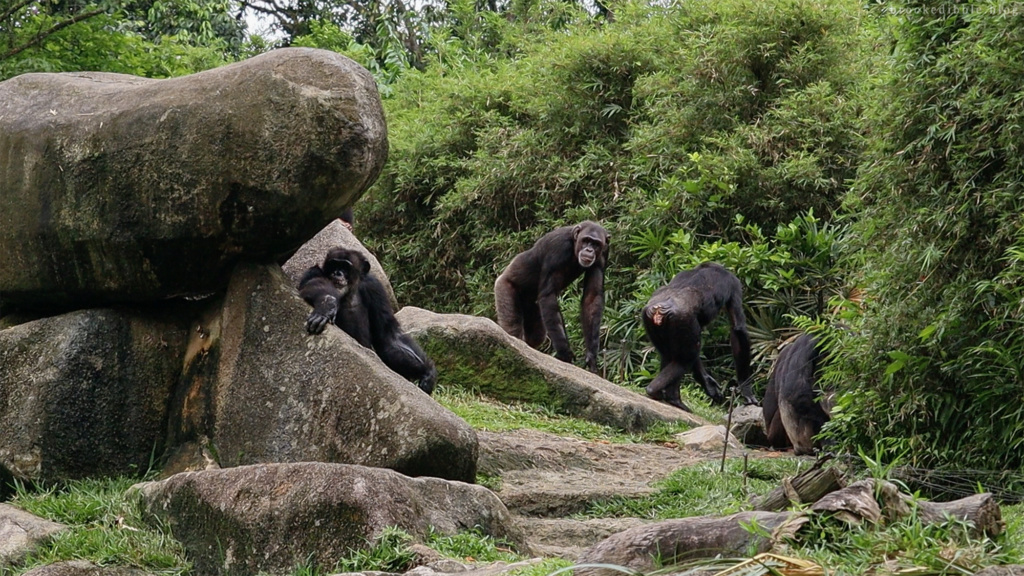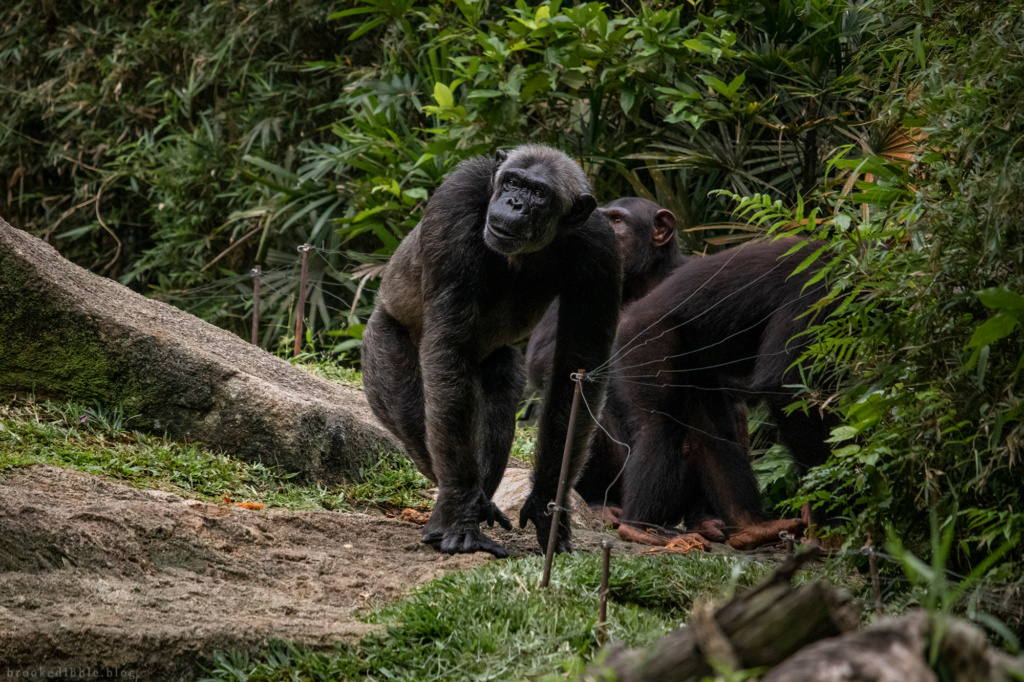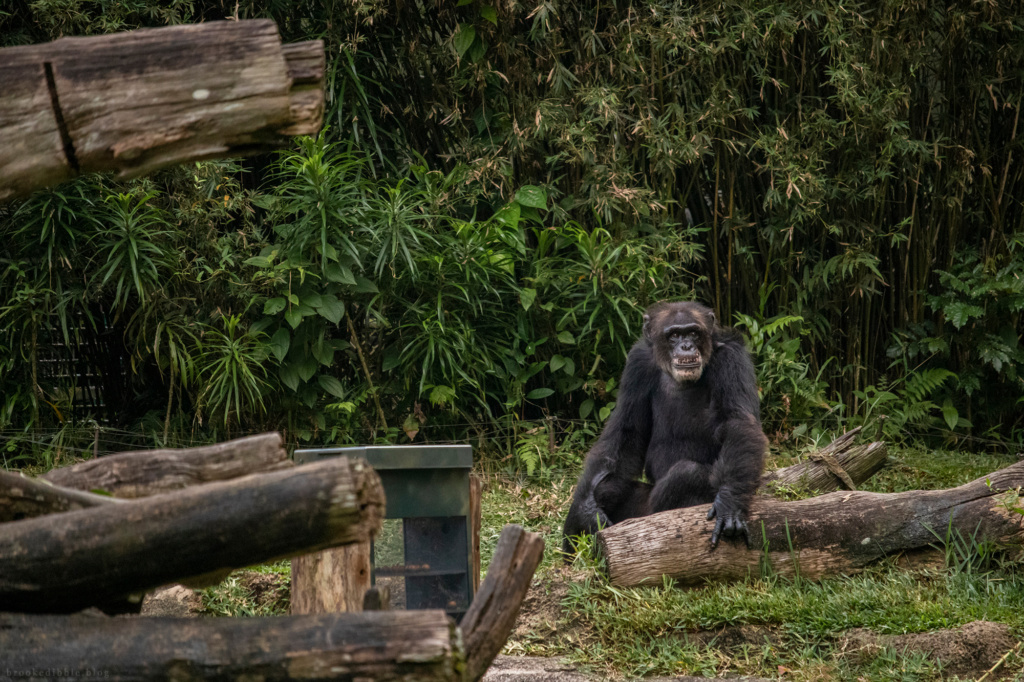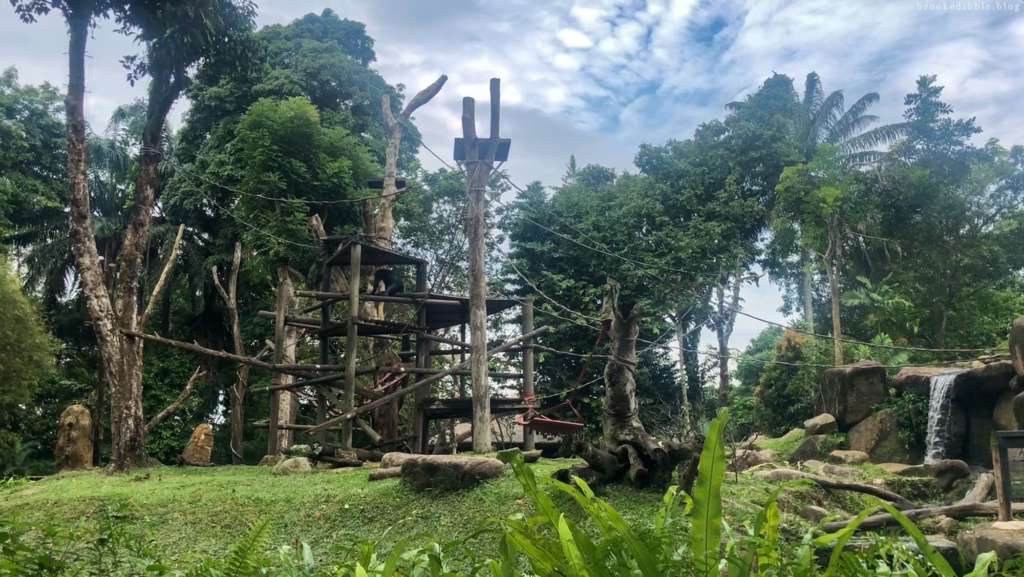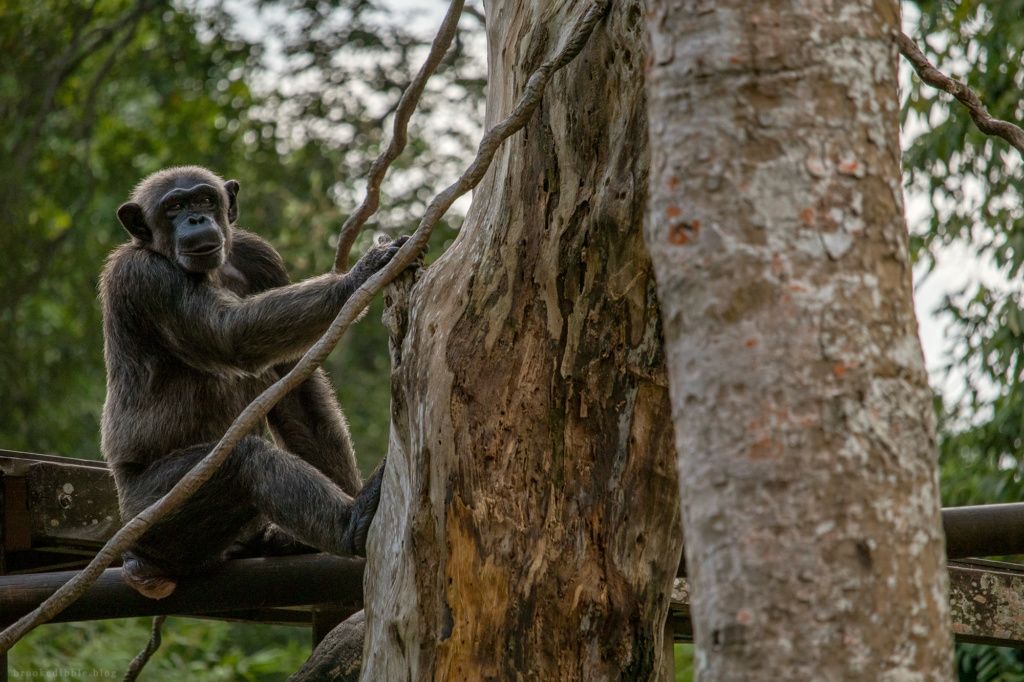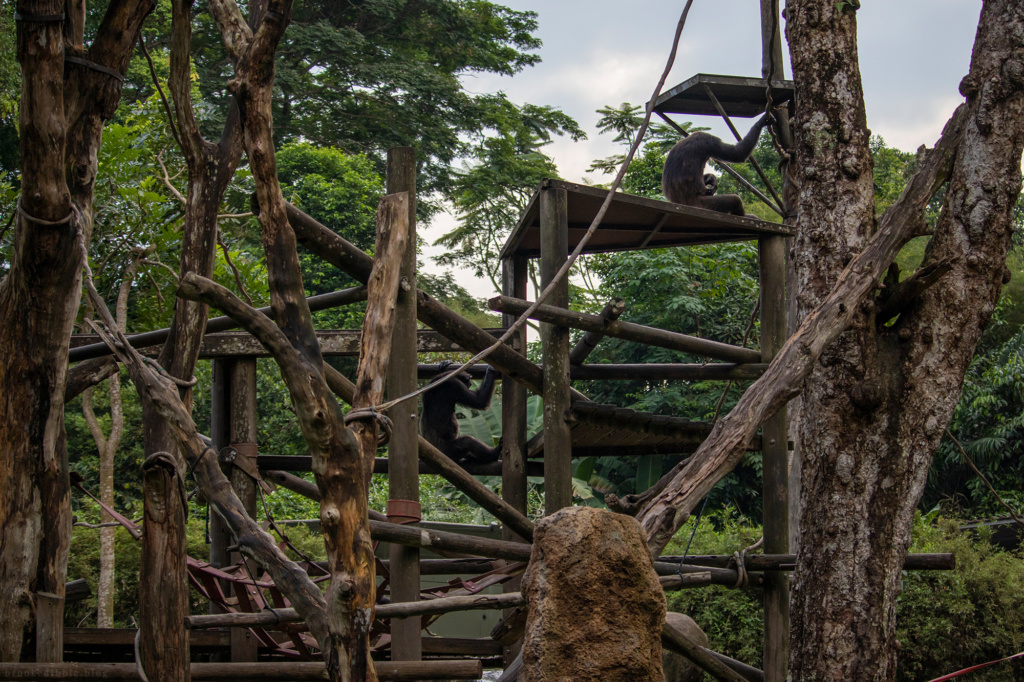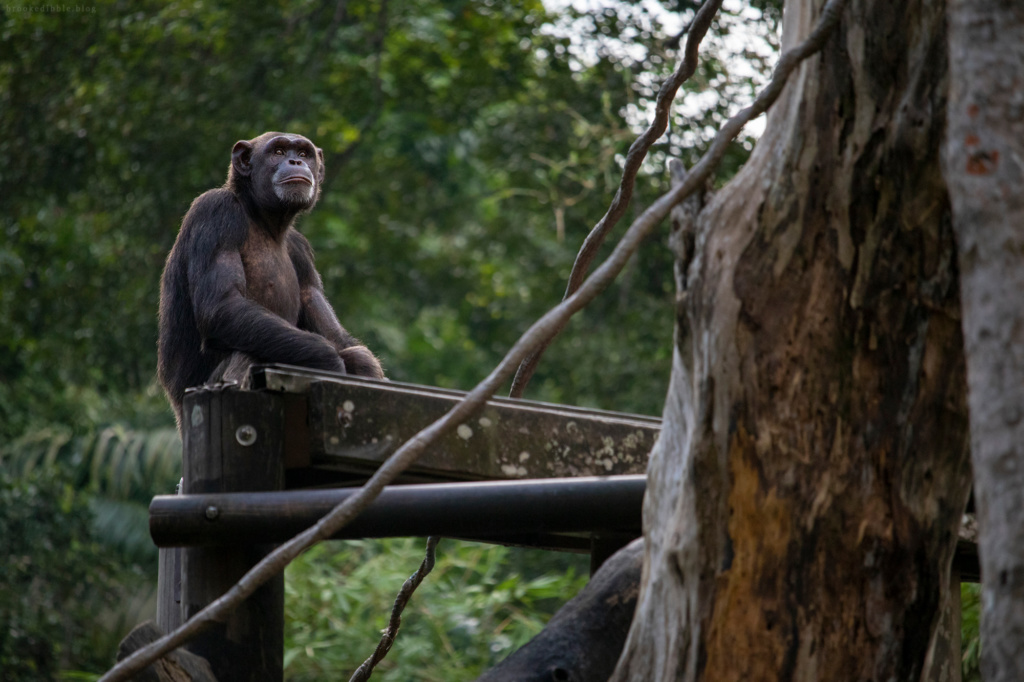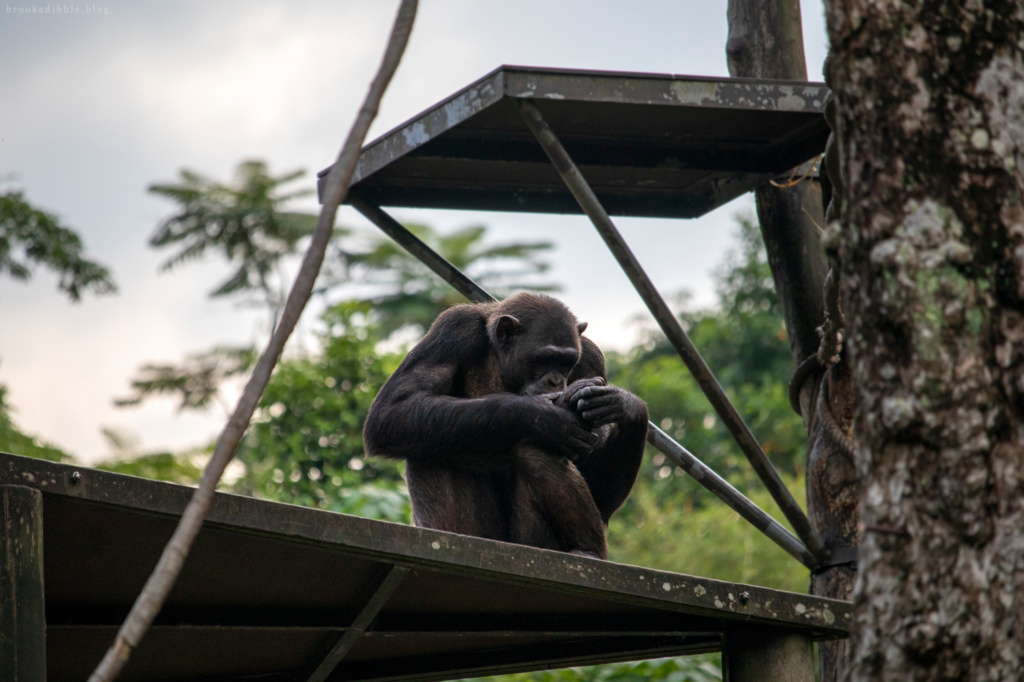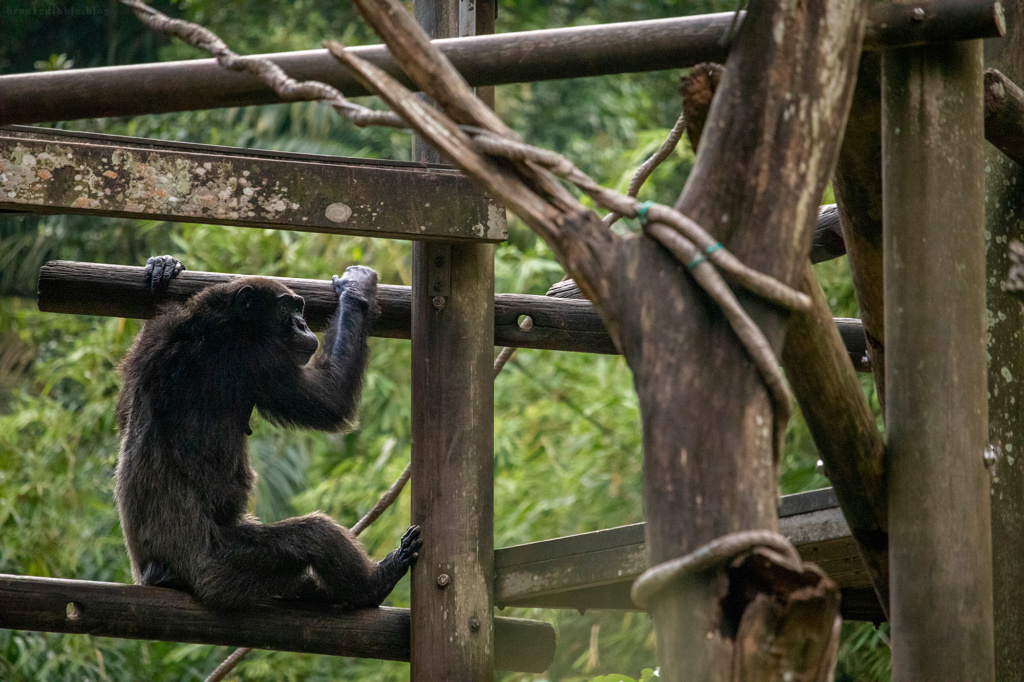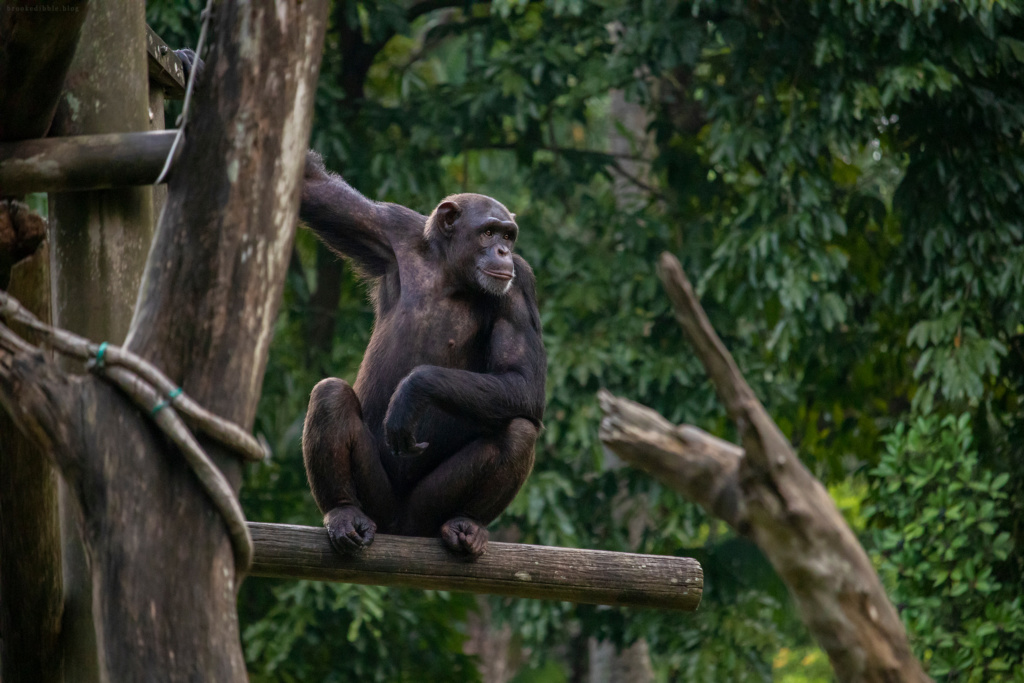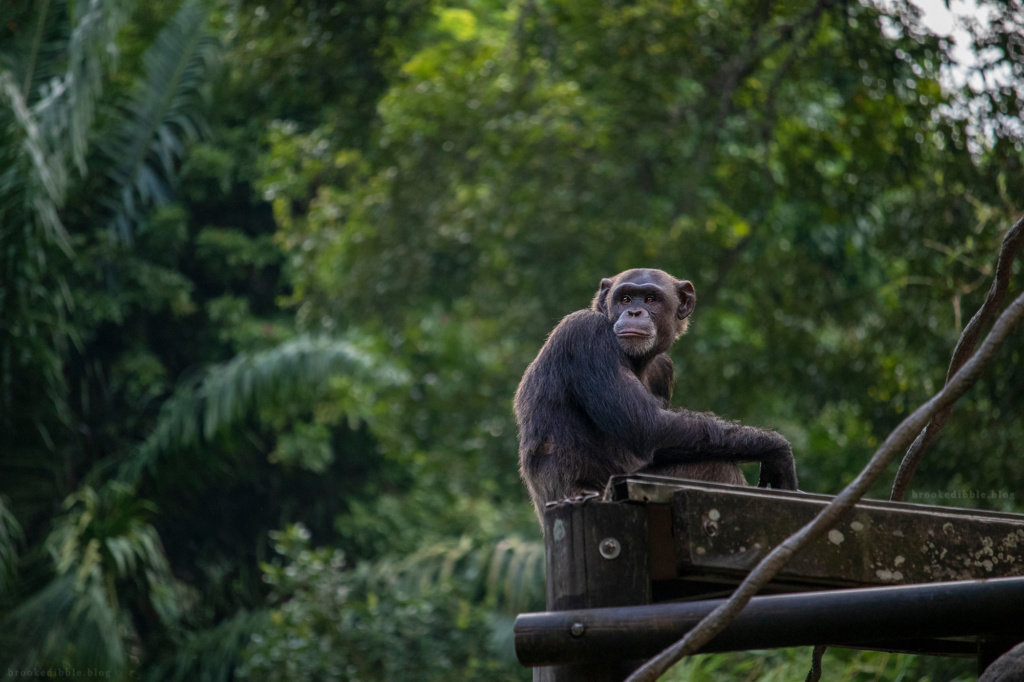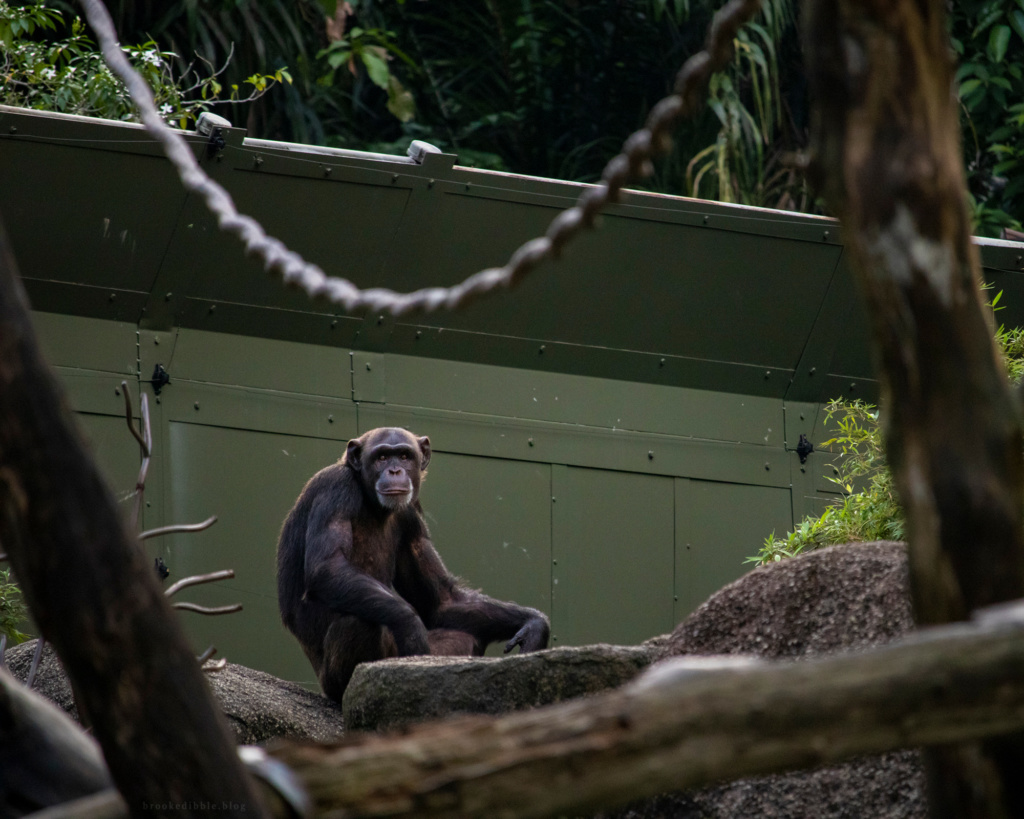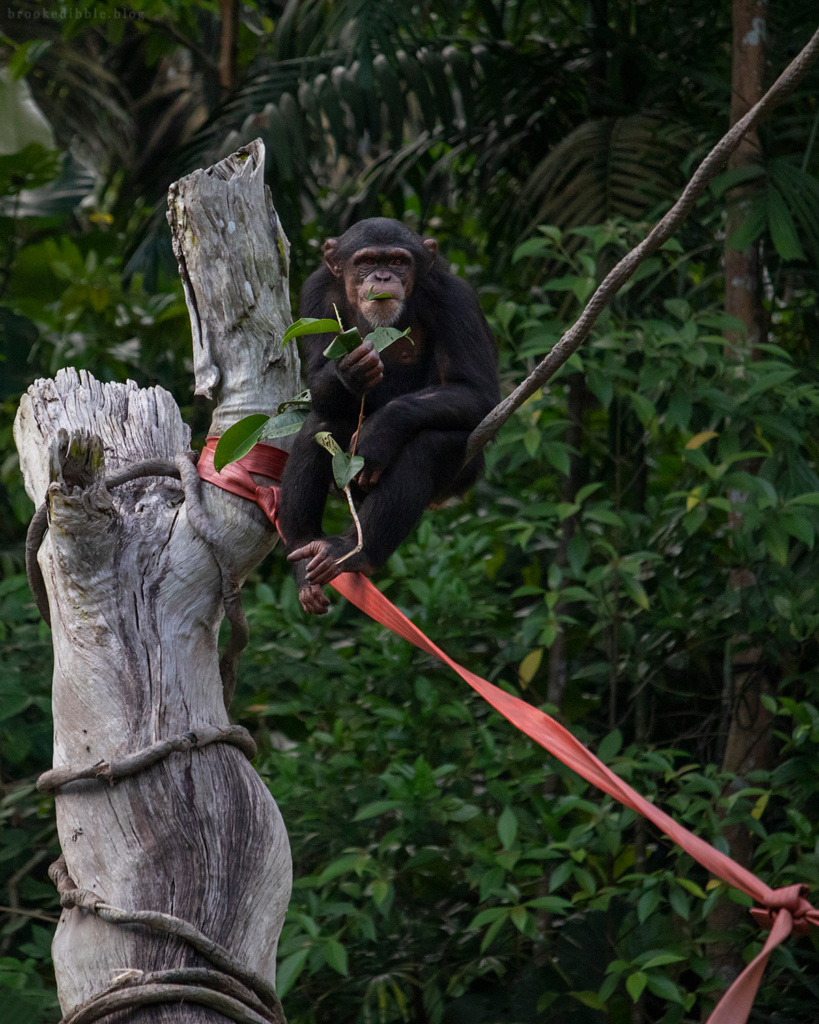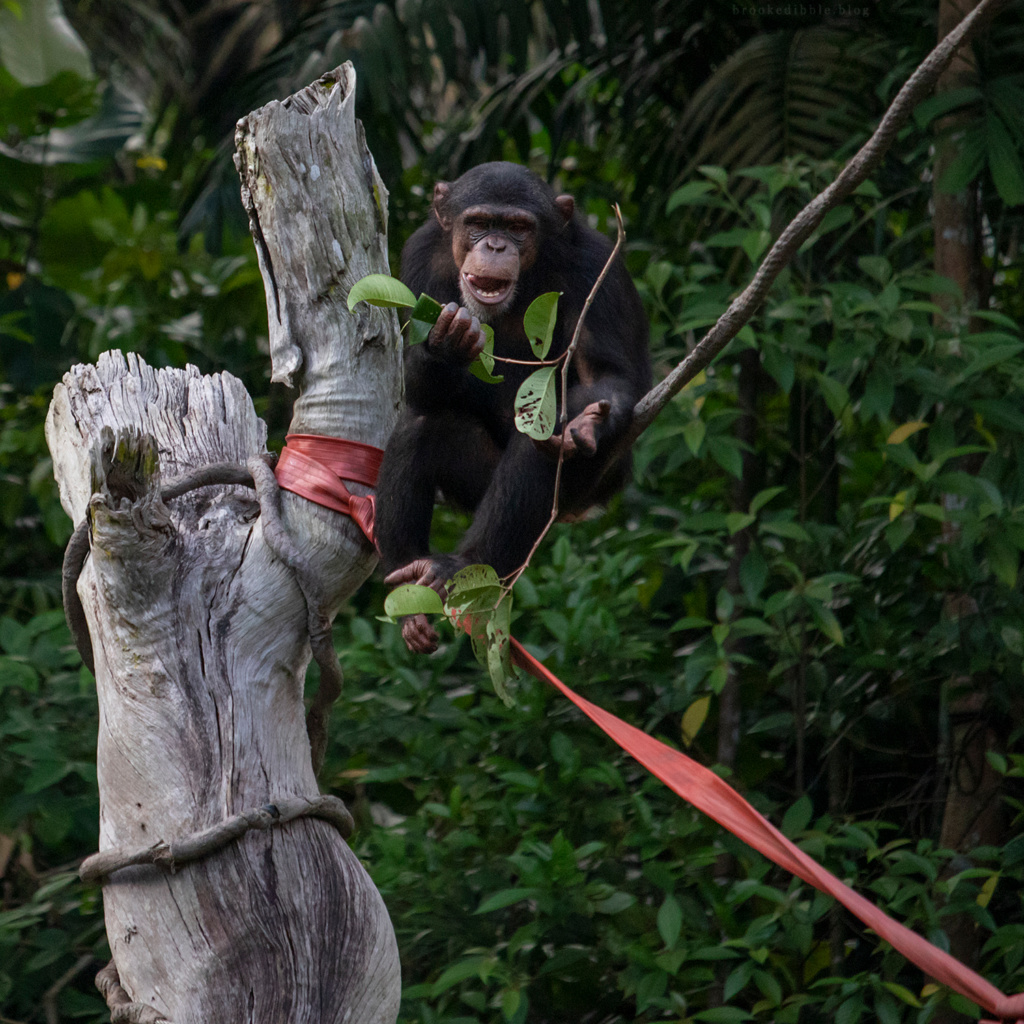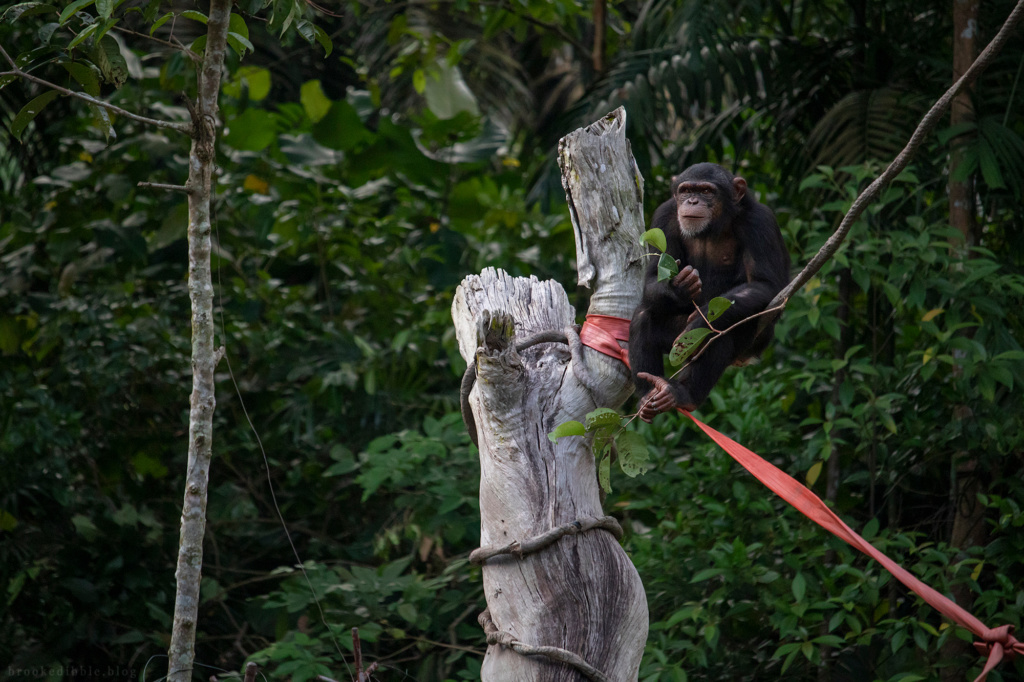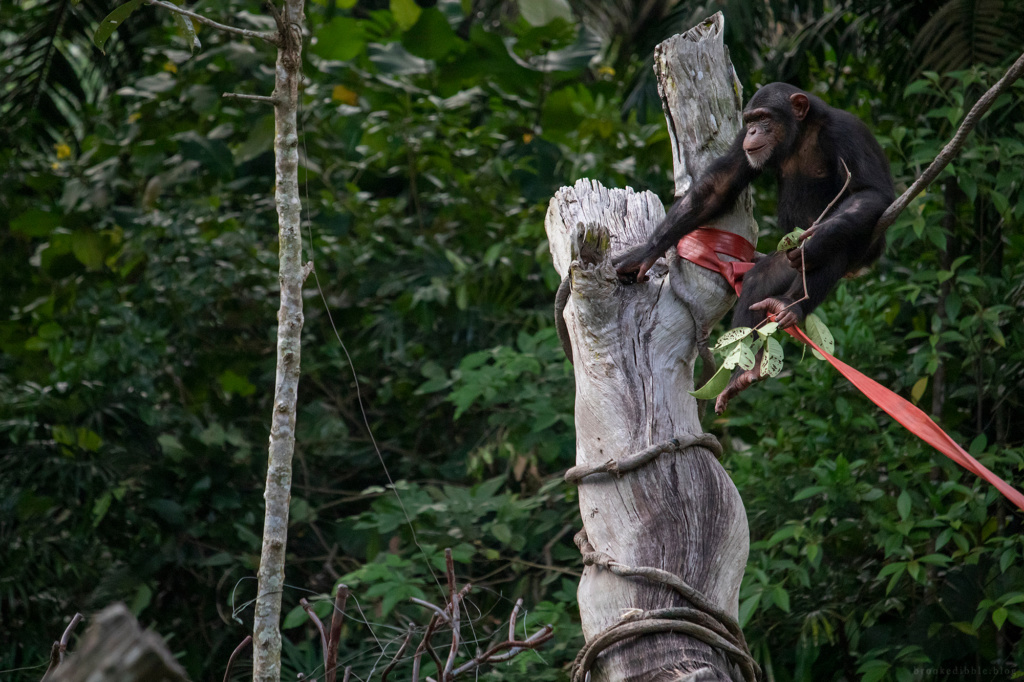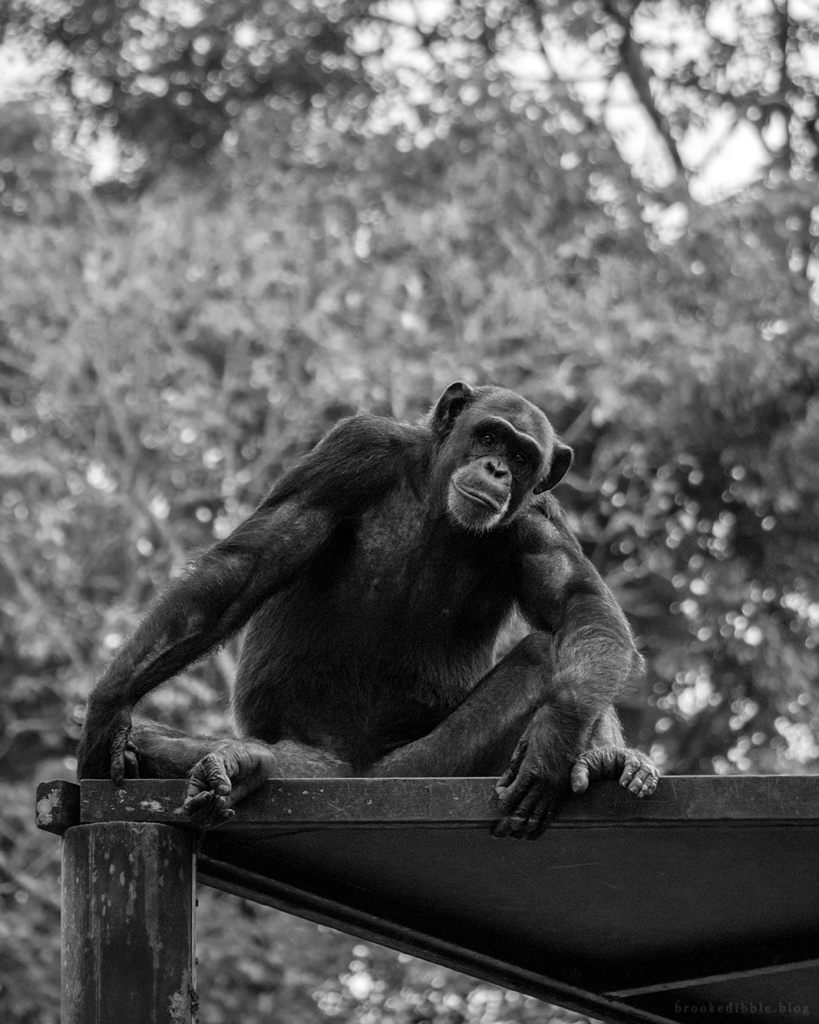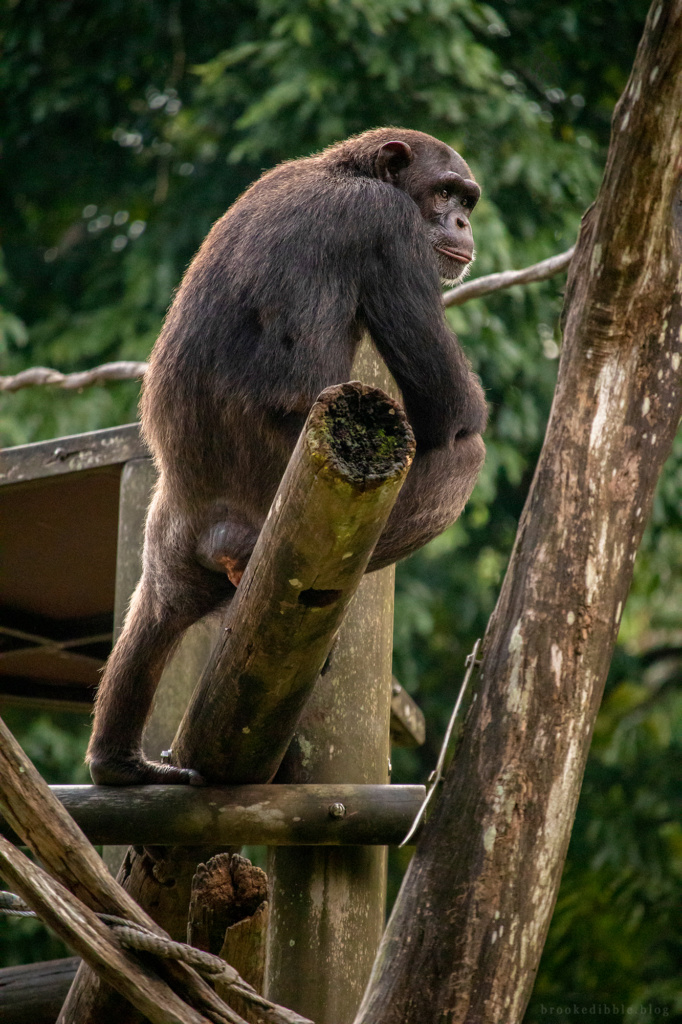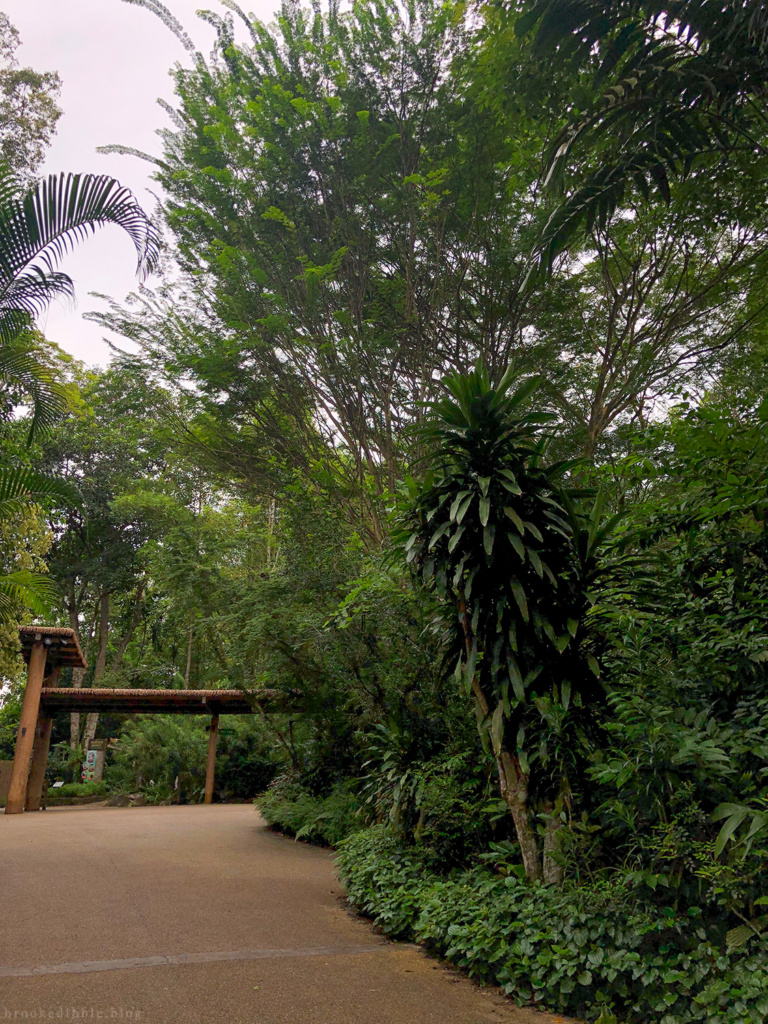 ---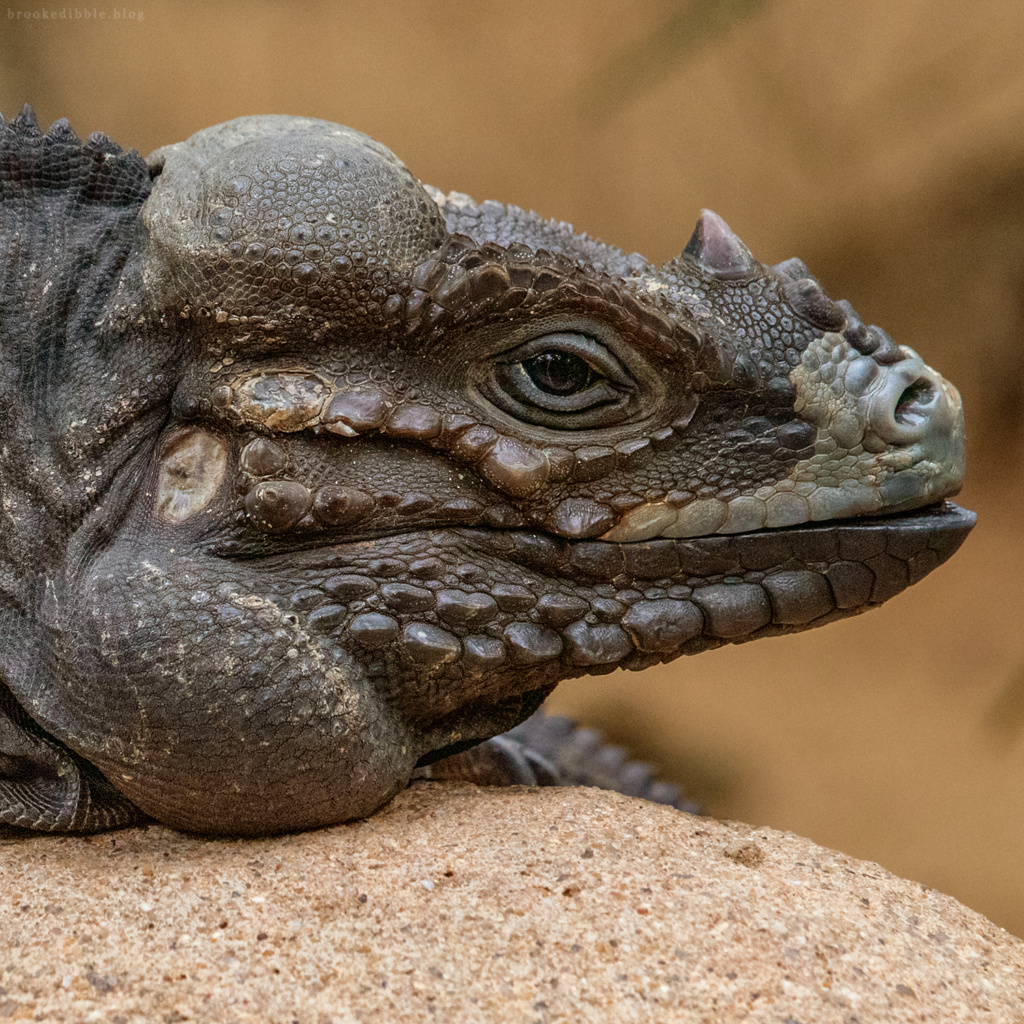 Here be dragons…
If you weren't convinced there are dragons in the world, may I present you with the following images… including the rhinoceros iguana. Aptly named due to the bony prominences on their snouts, but basically a dragon. Same same. No wings… but that's not important… Dinosaur, then. Whatever. LOOK AT IT!!!
I love looking at close up images of reptiles, the detail in their scales and the way nature has decided where all of the lumps and bumps go… beautiful. Apparently, the bump on the top of the head is a fat pad which essentially acts as a helmet, whereas the horn is used in defence.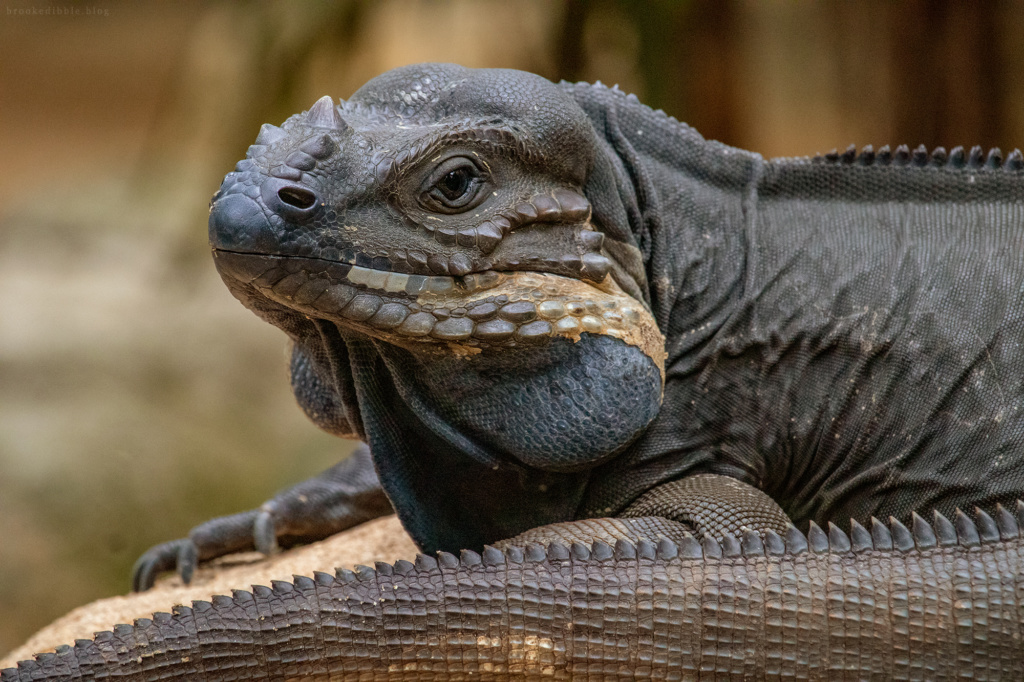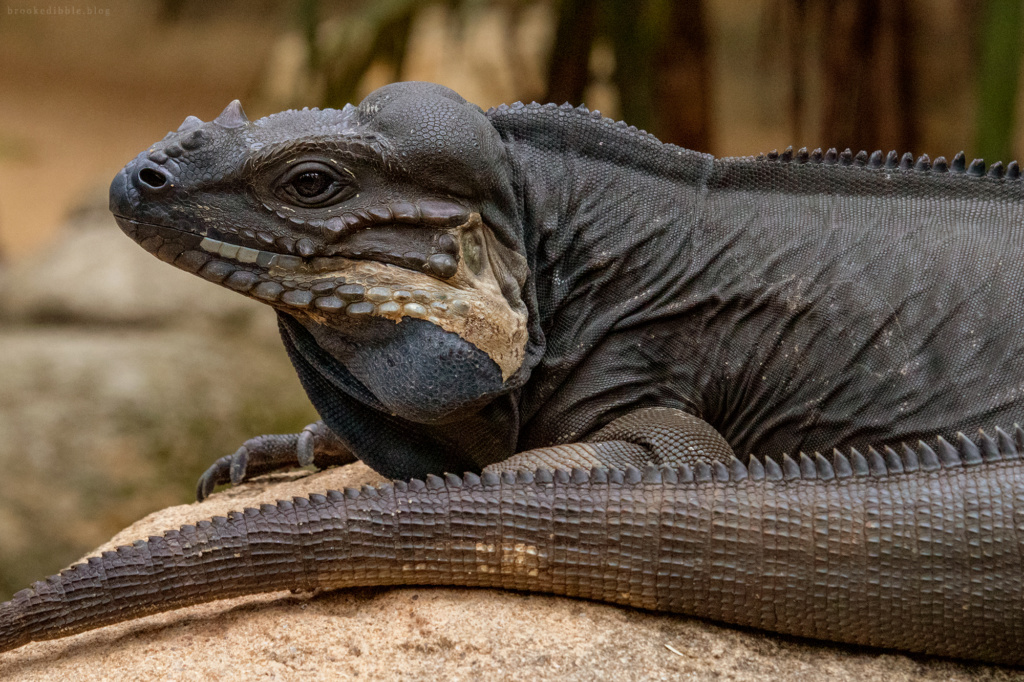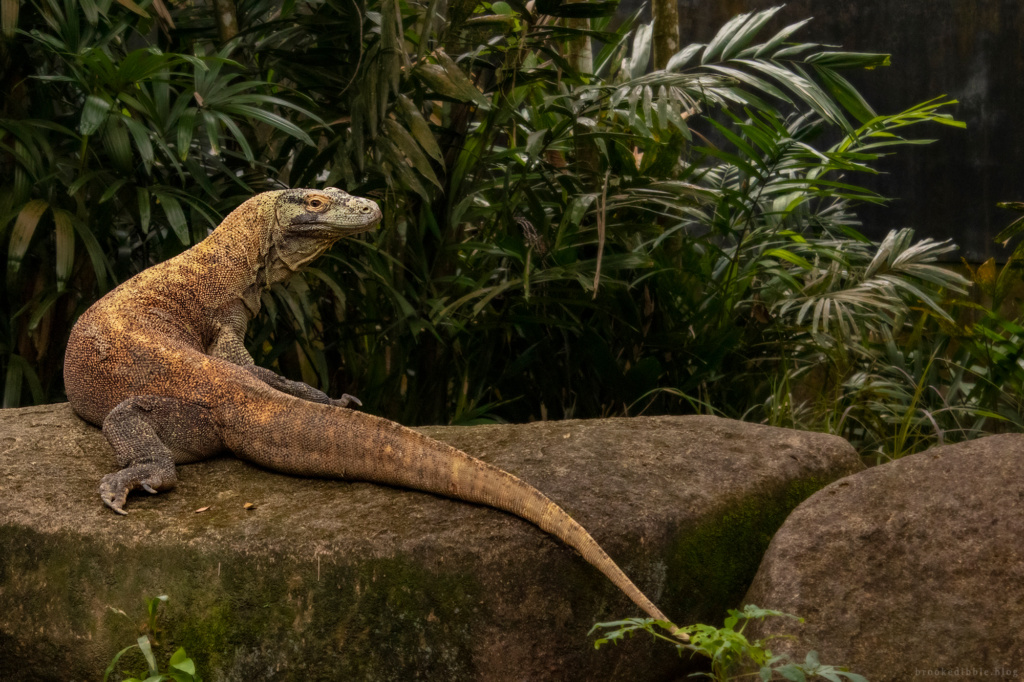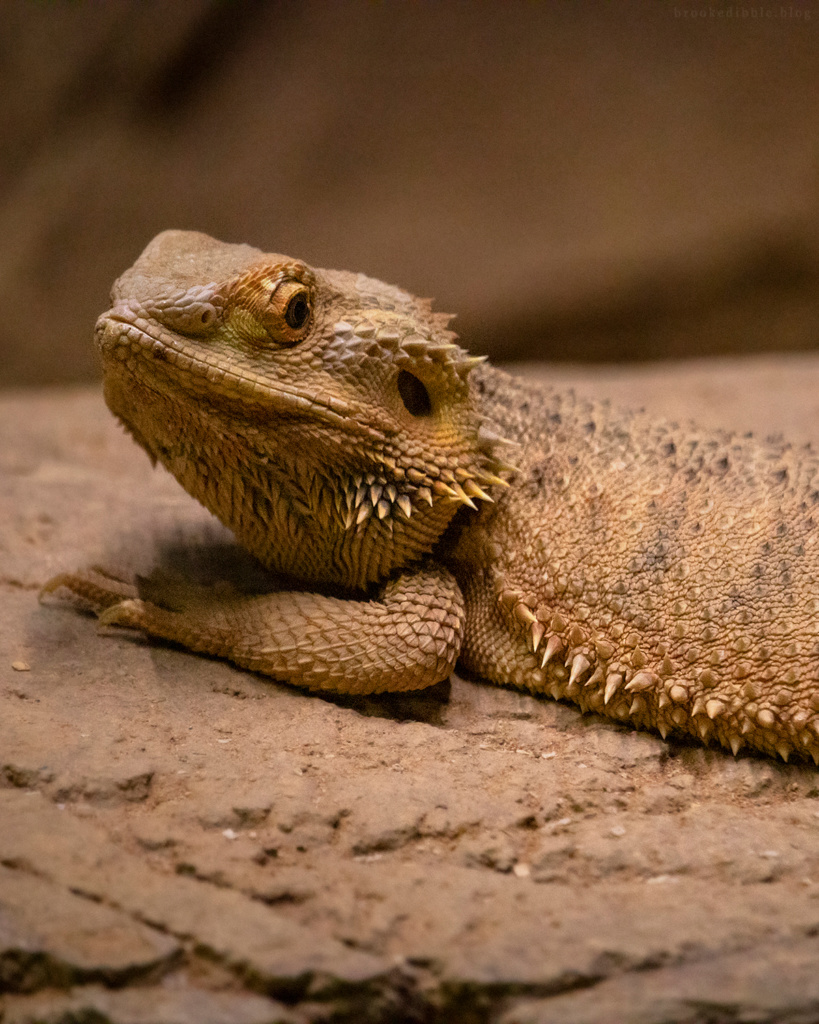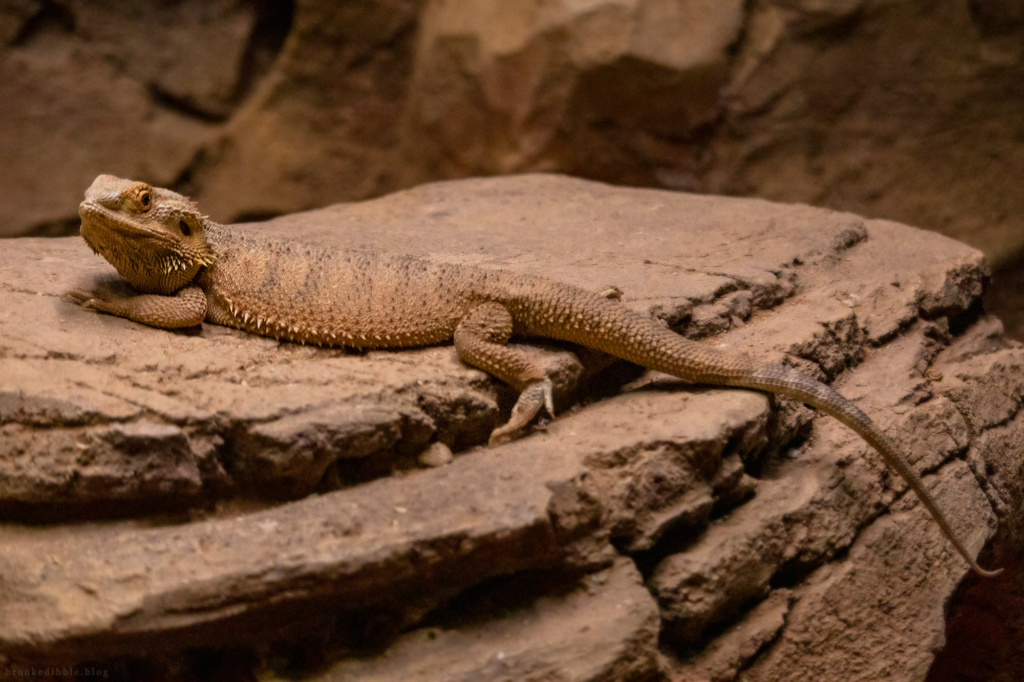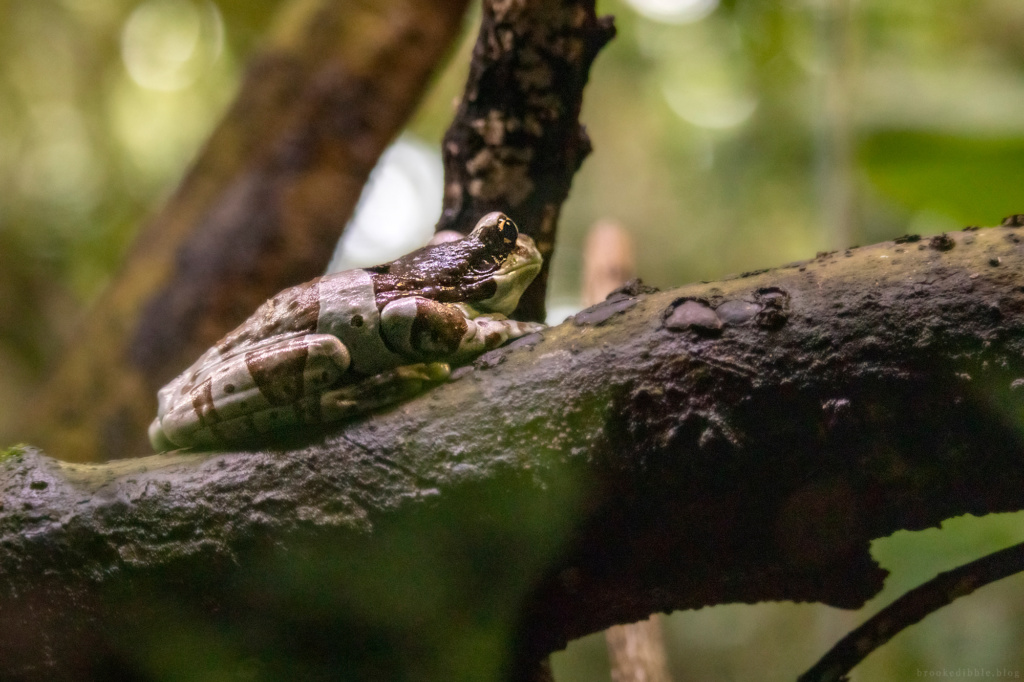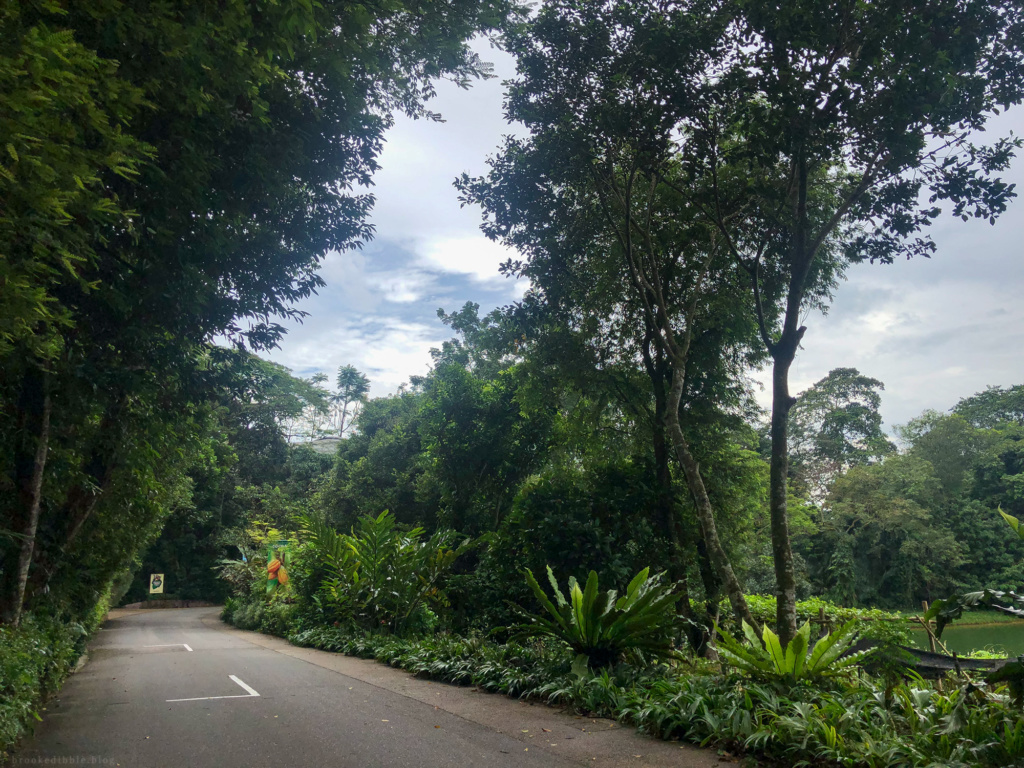 ---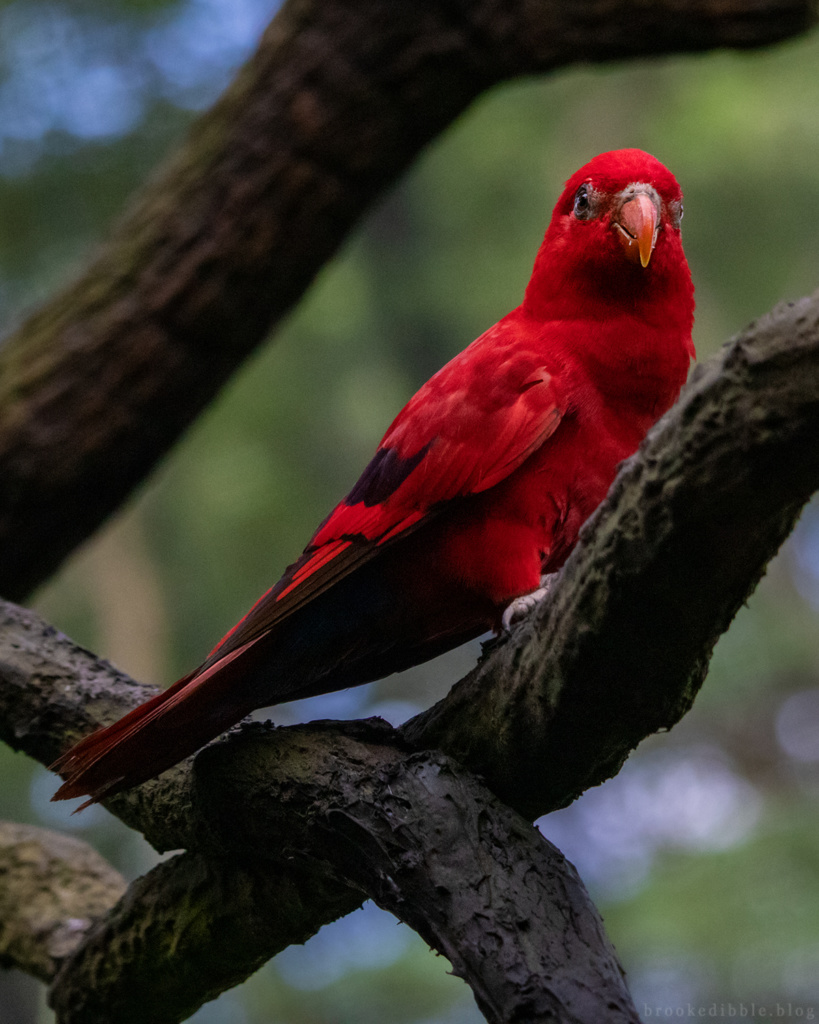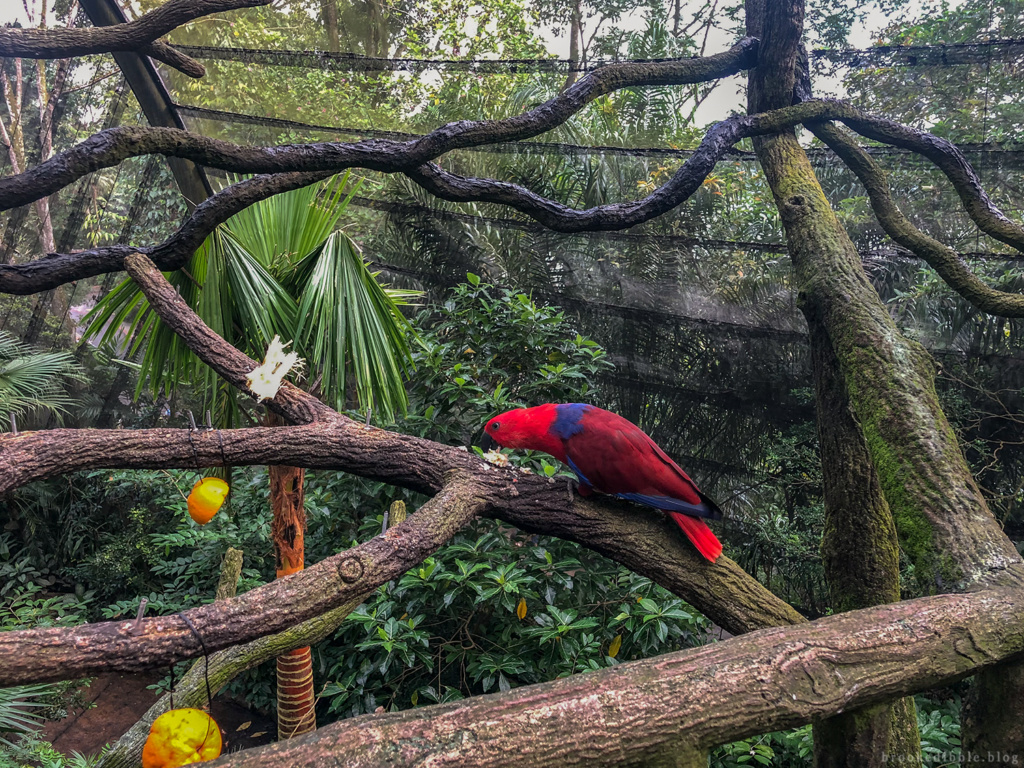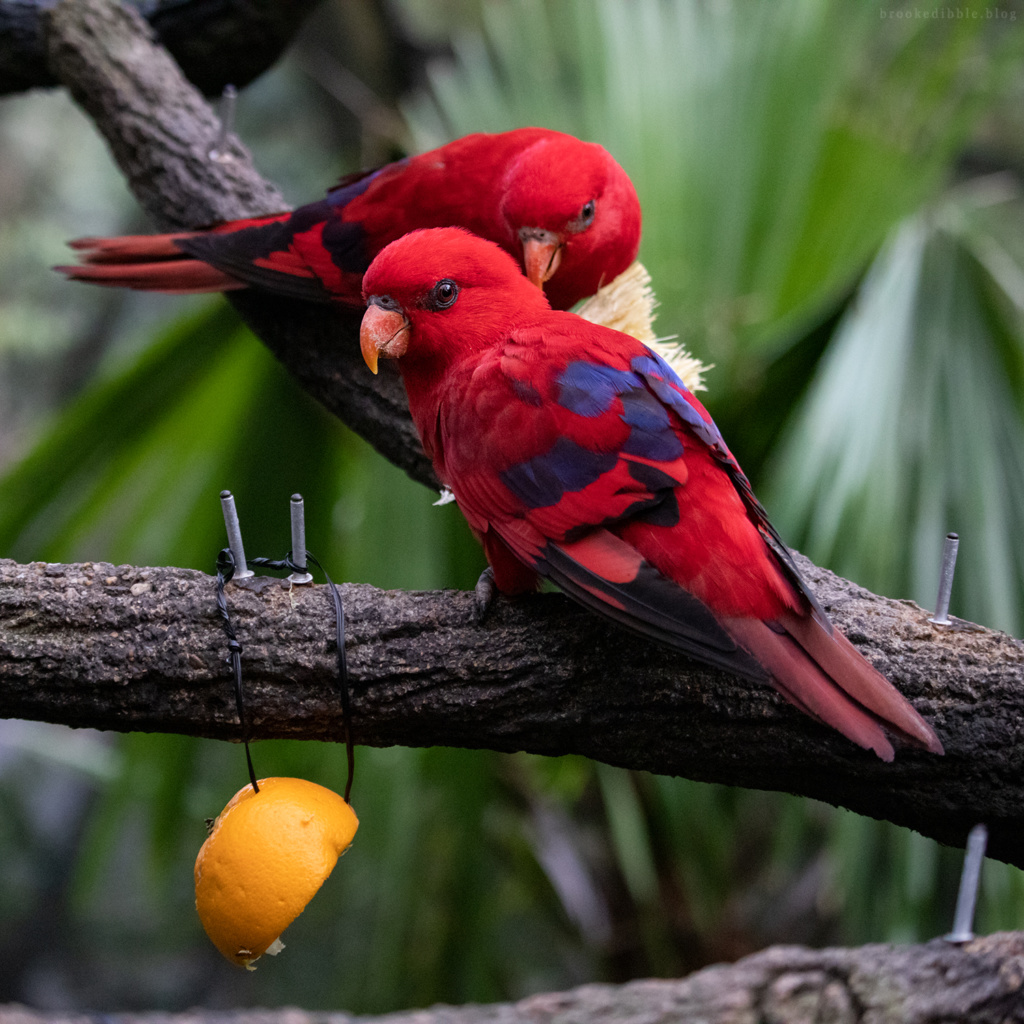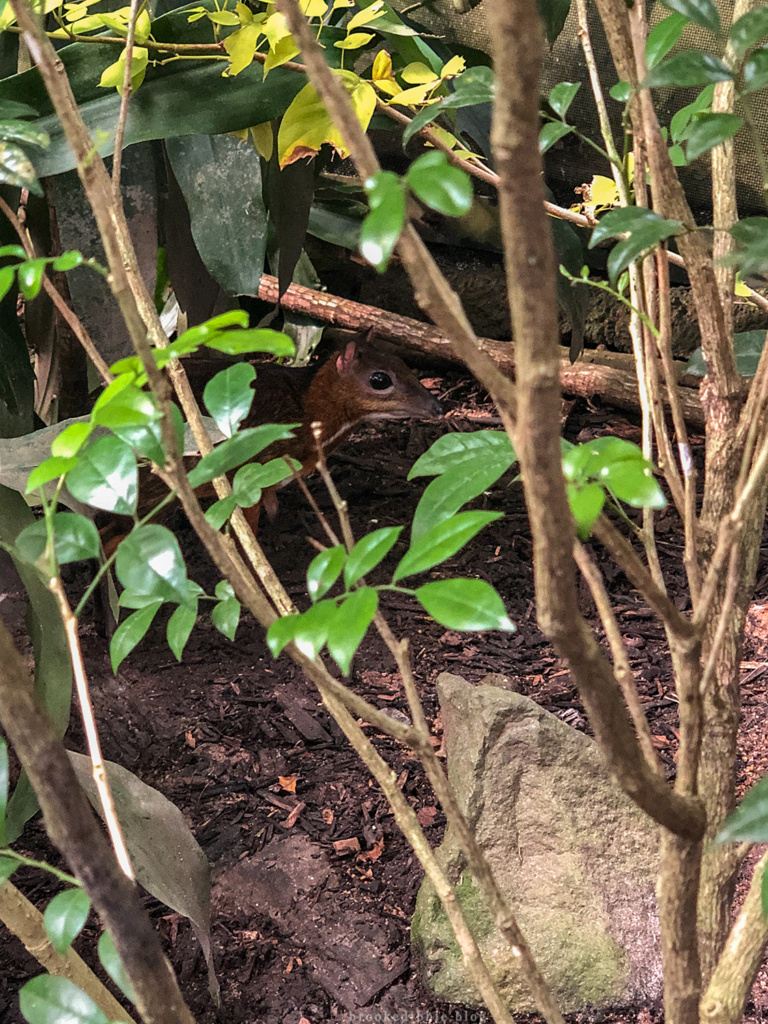 I had no idea what these were from a distance, I was trying to work out if they were some kind of monkey but turns out its a provosts squirrel! They were quite hard to spot but I got an occasional glimpse of one taking a cleaning break atop a door frame or support beam…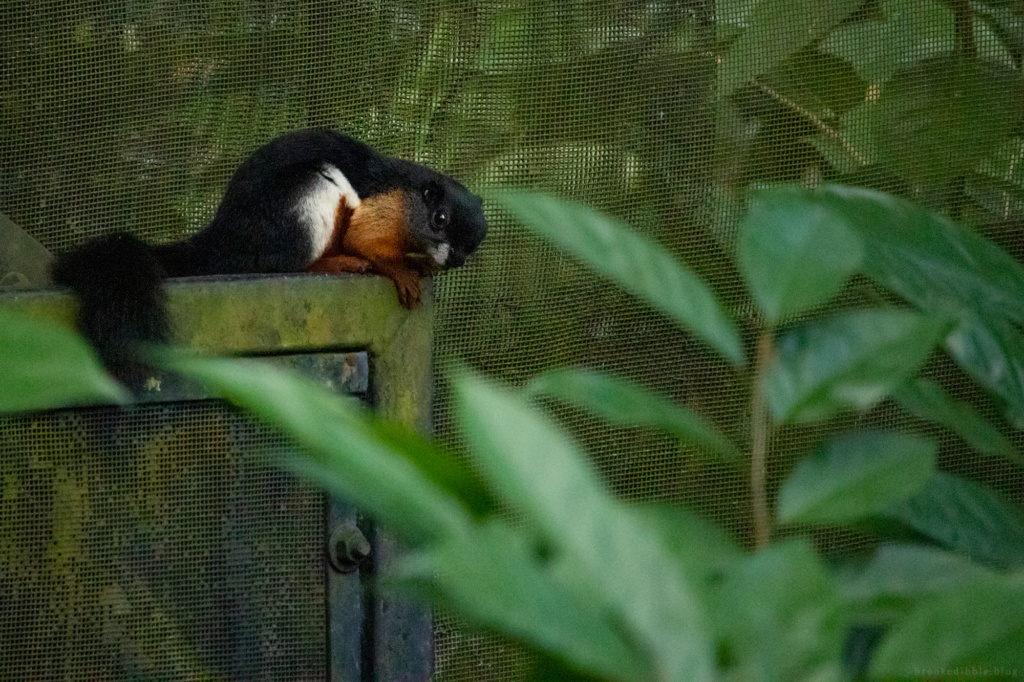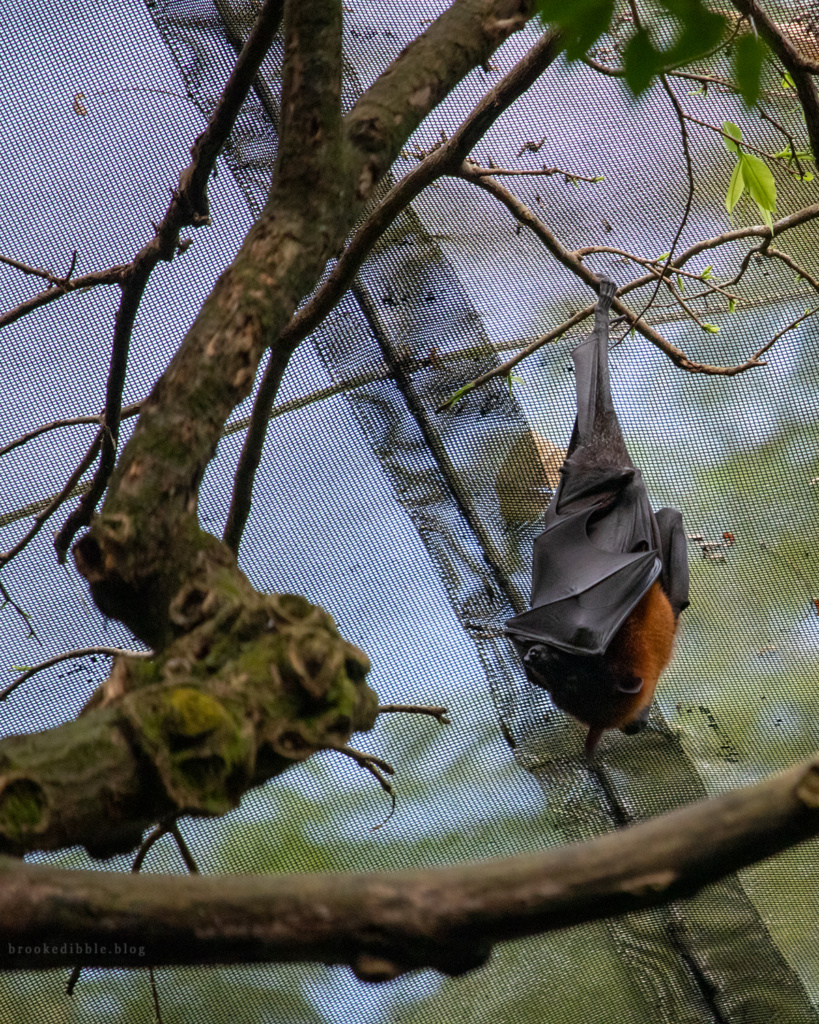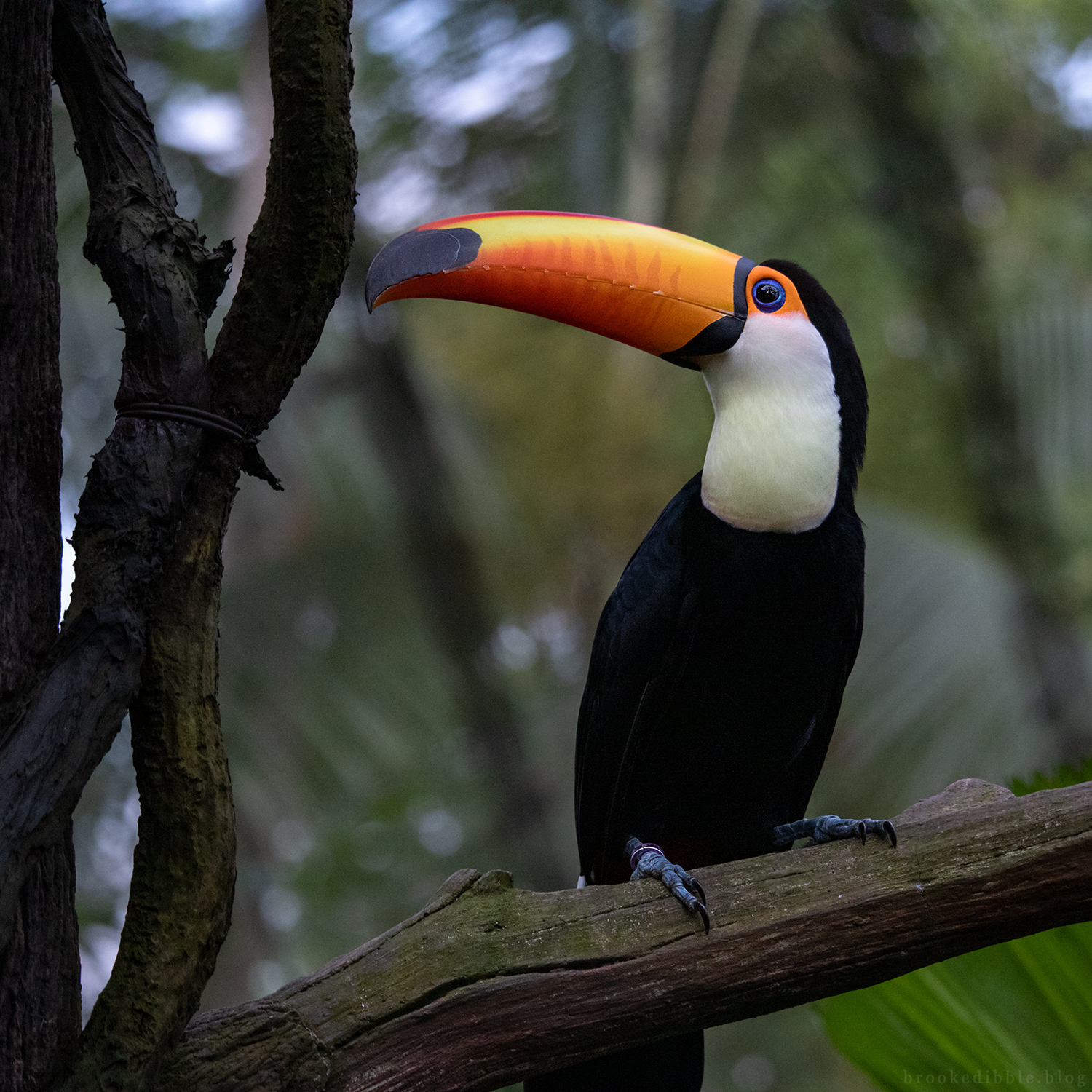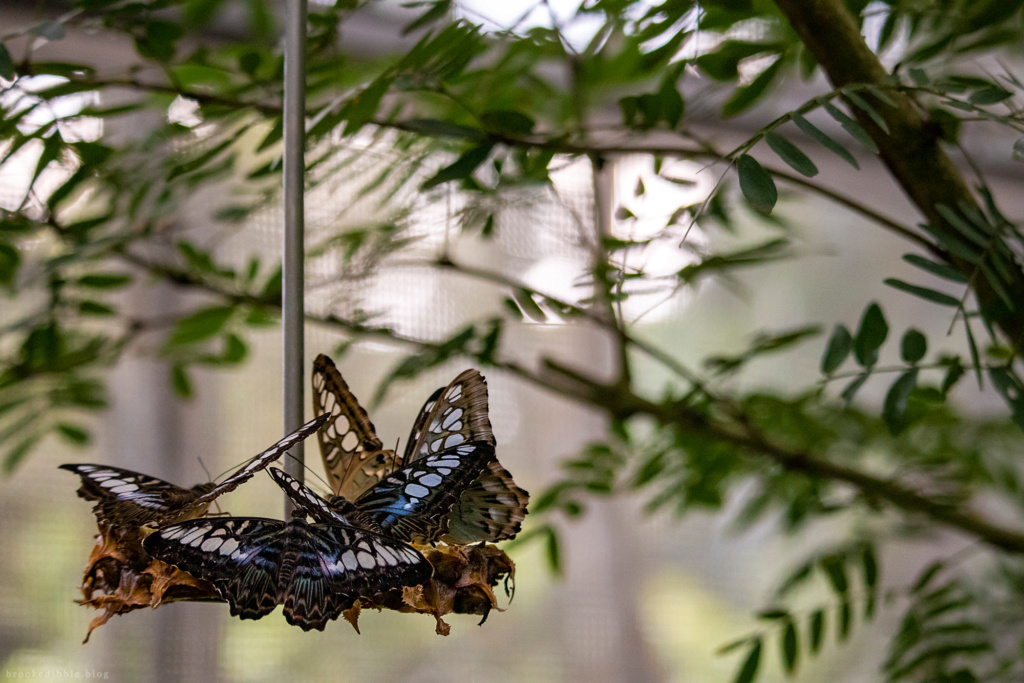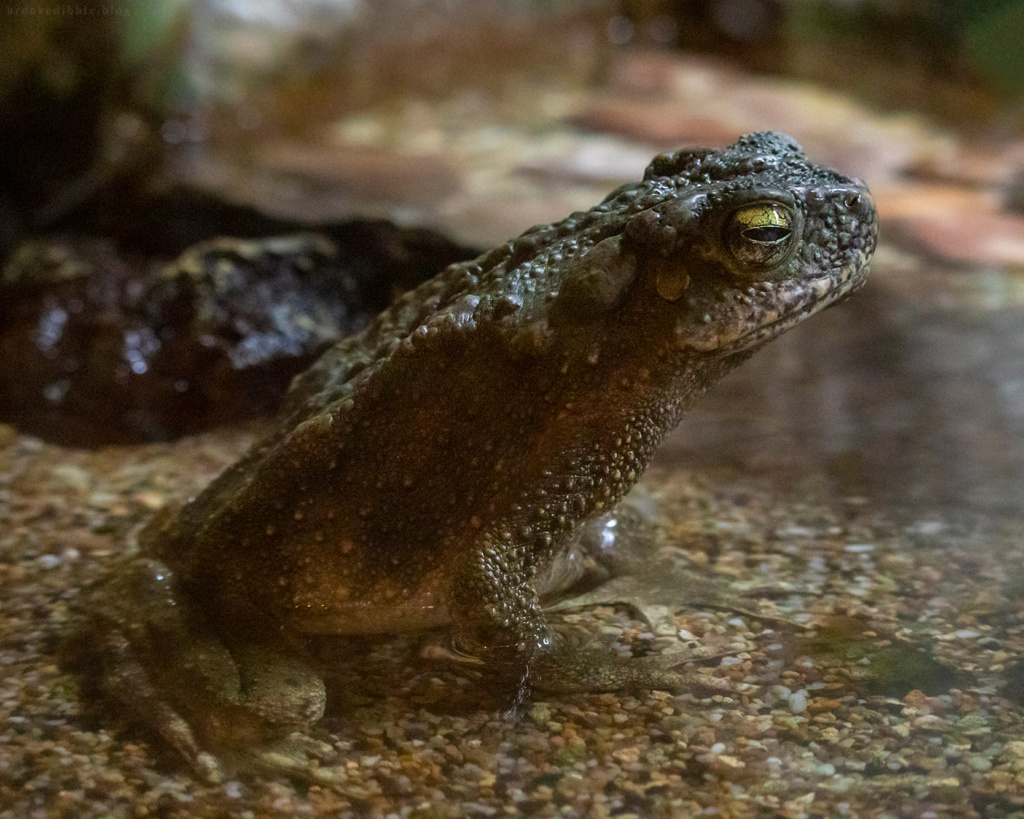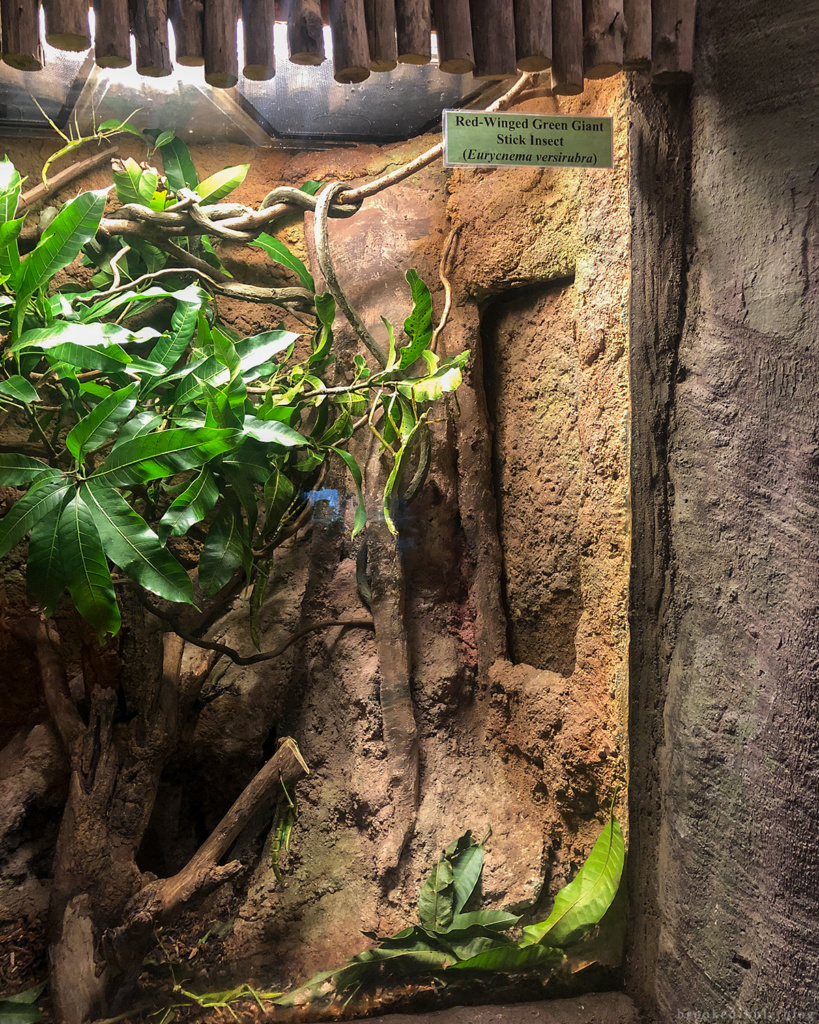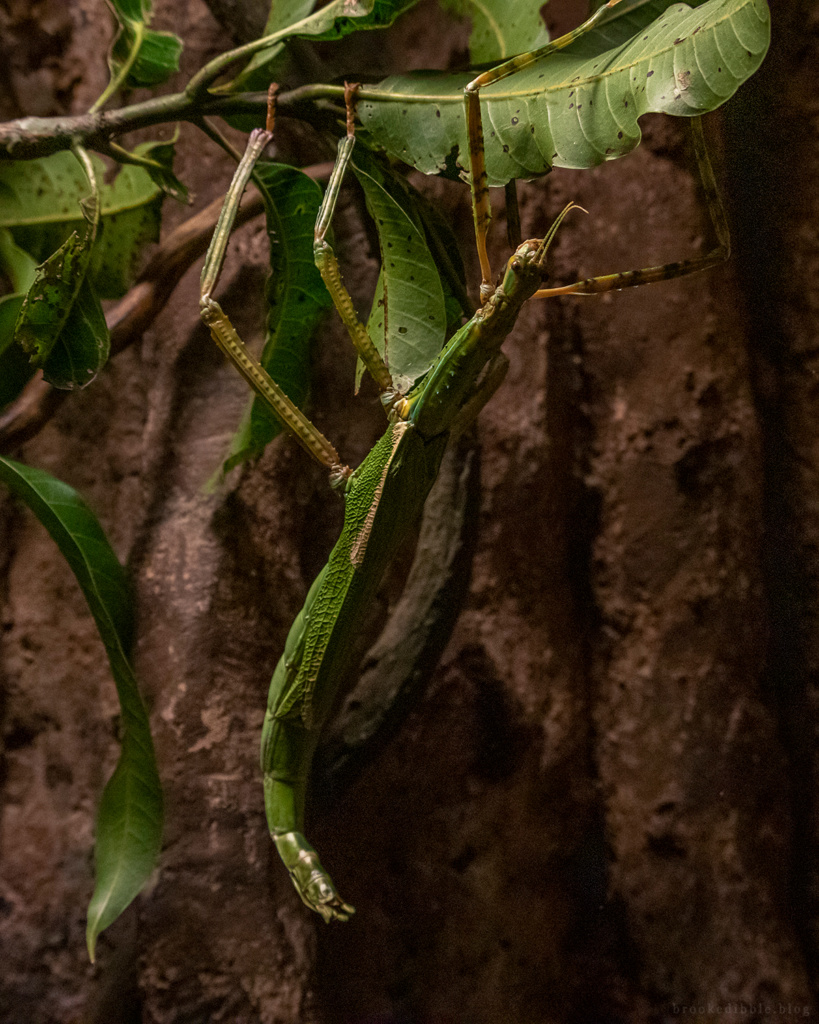 ---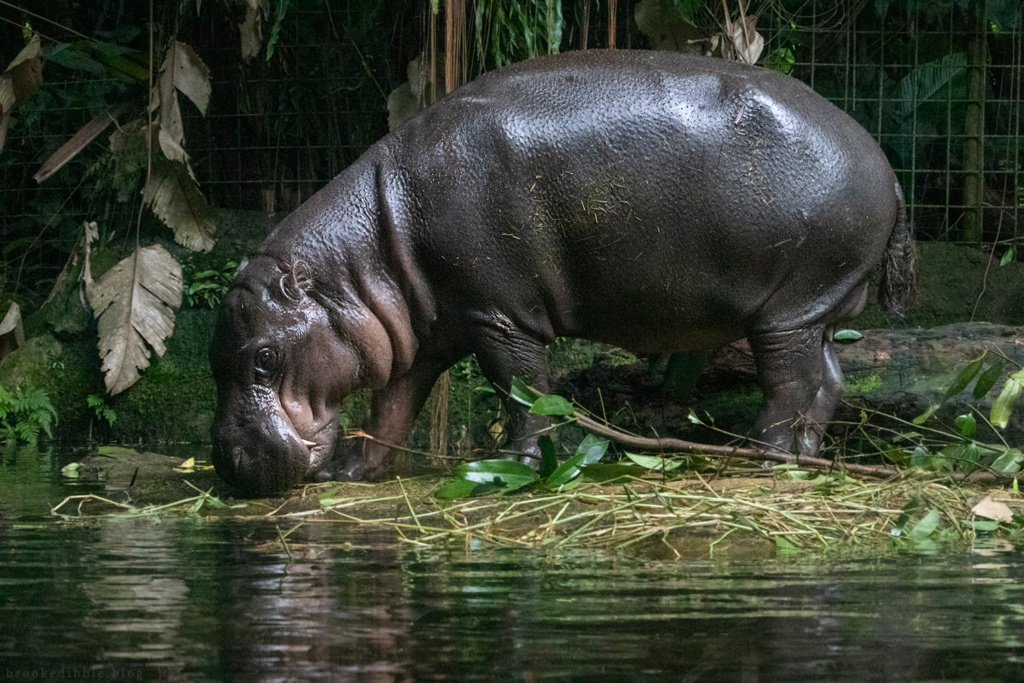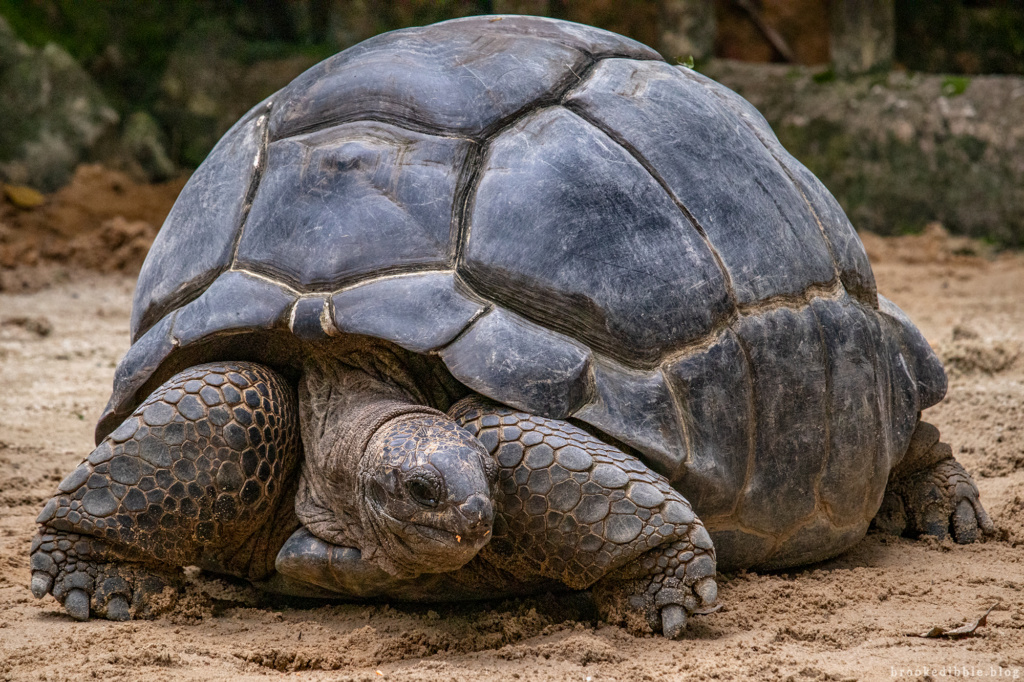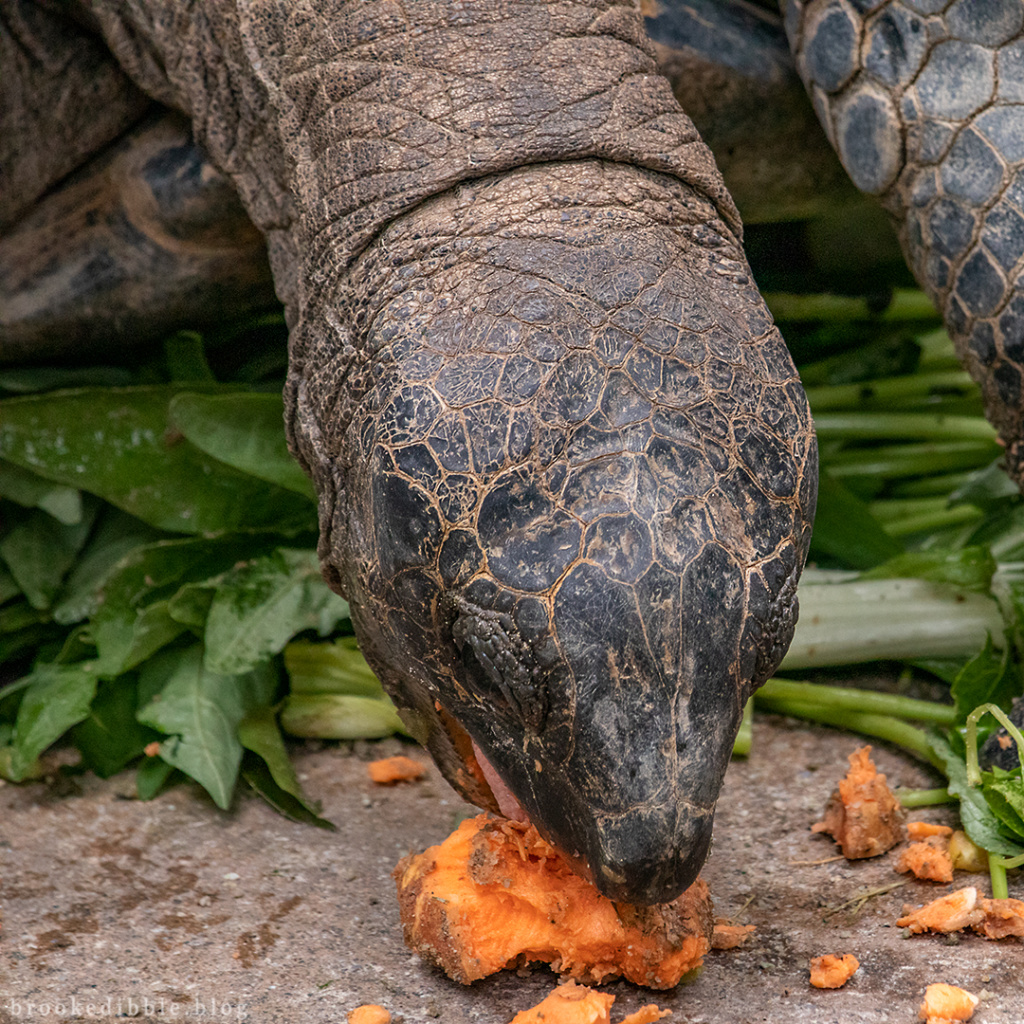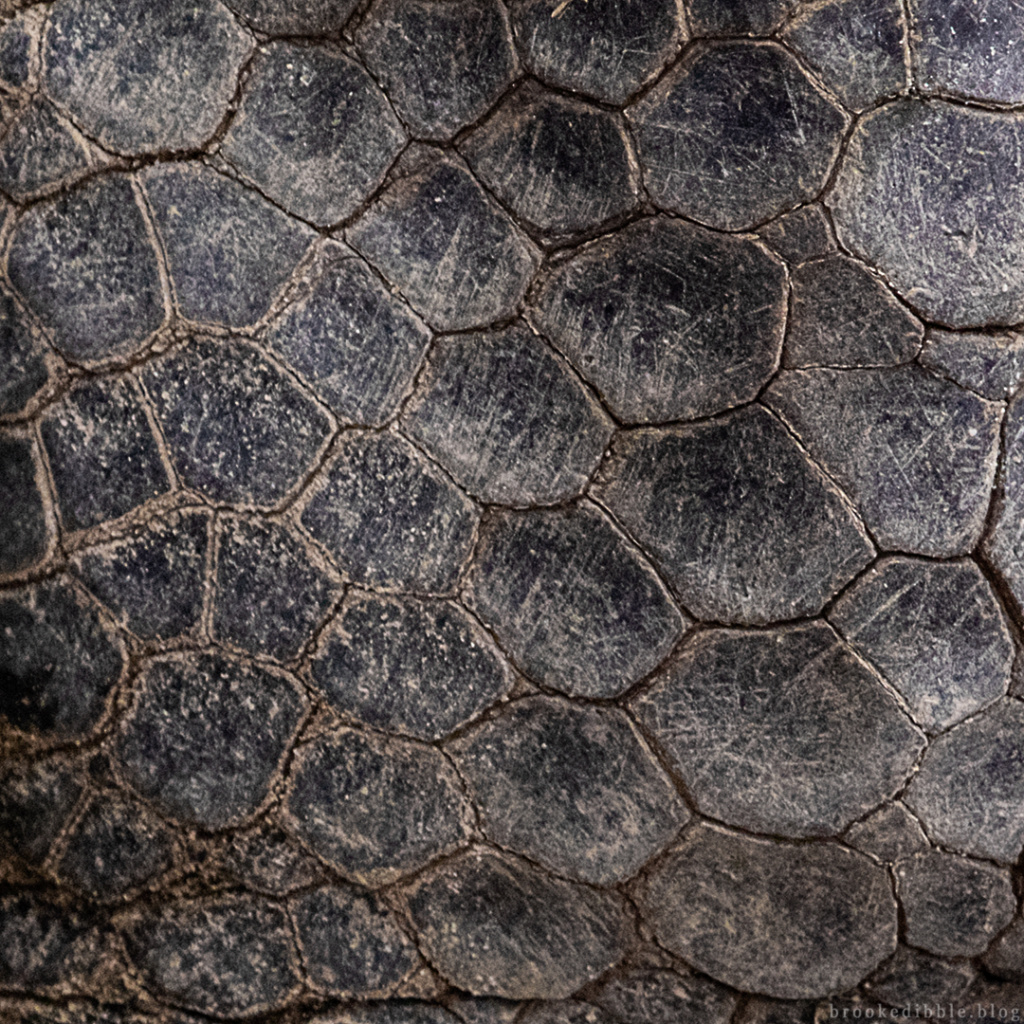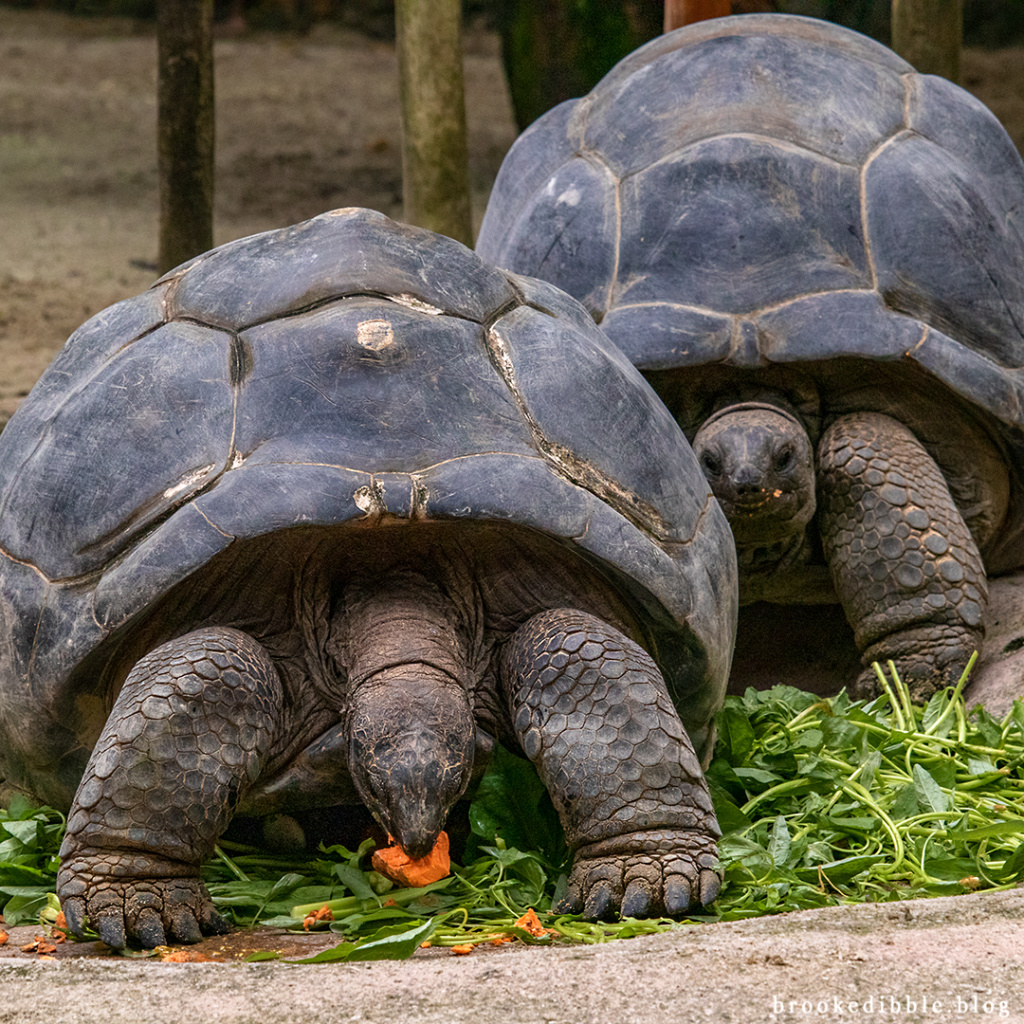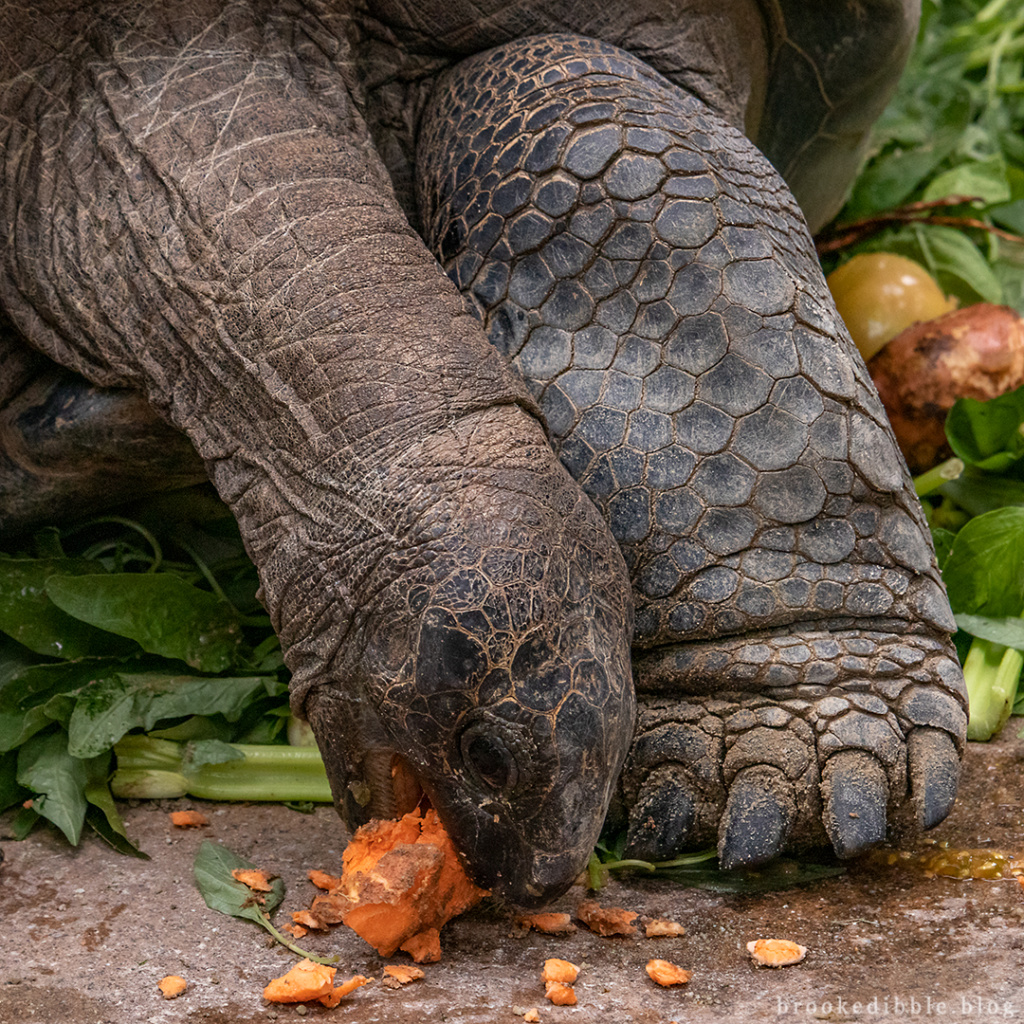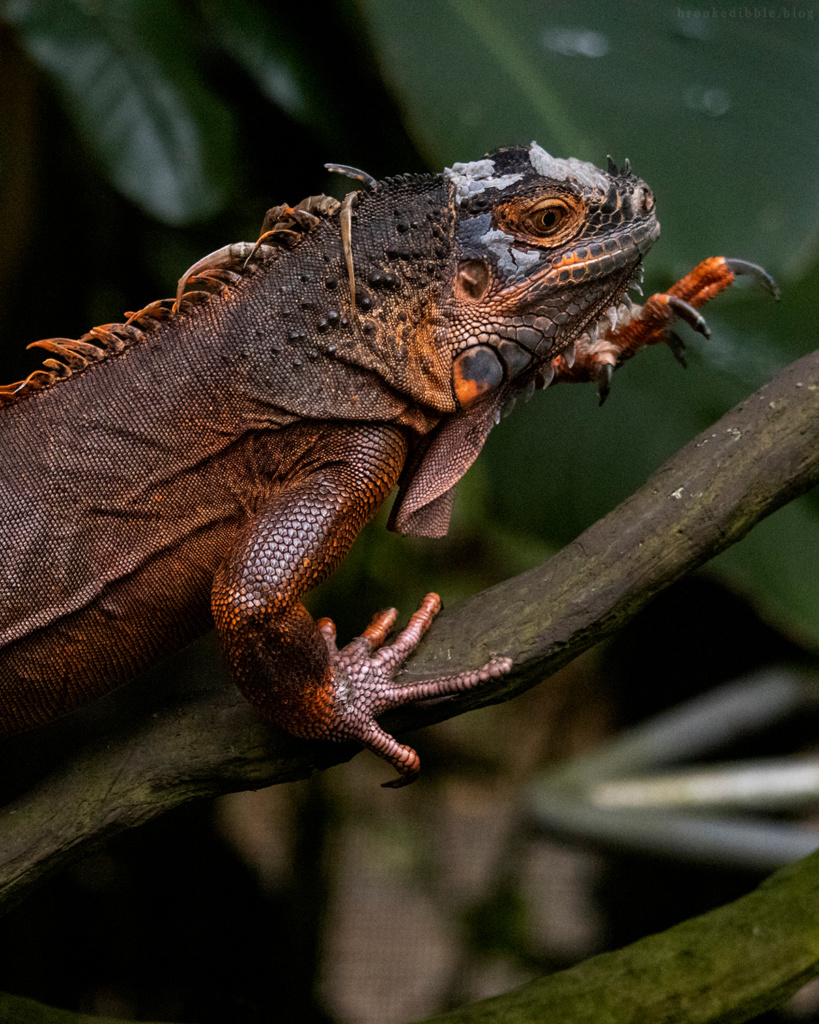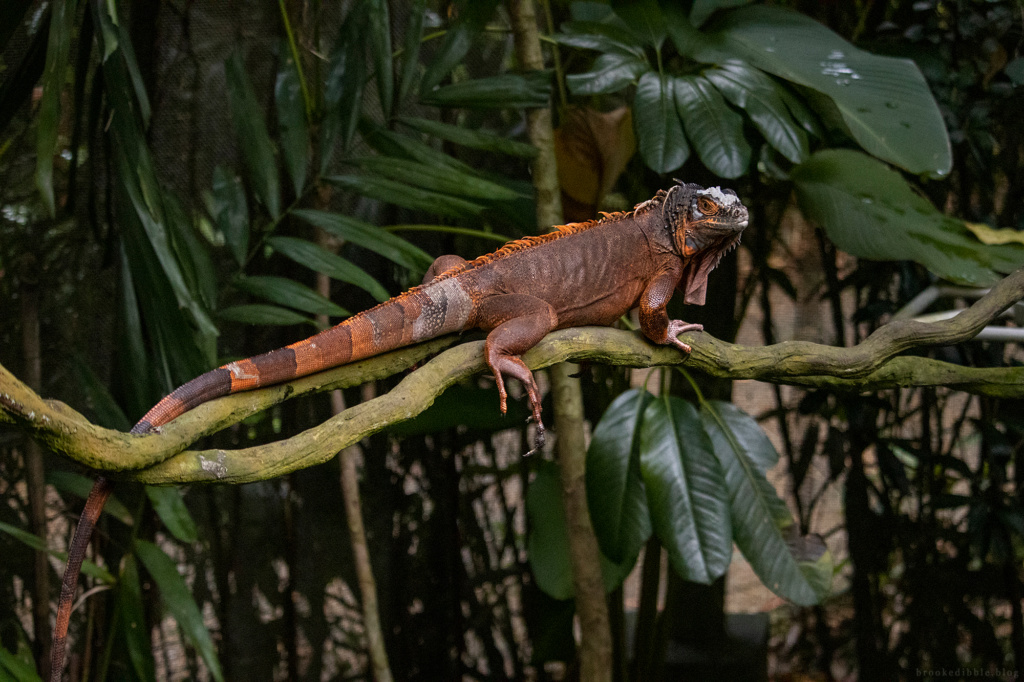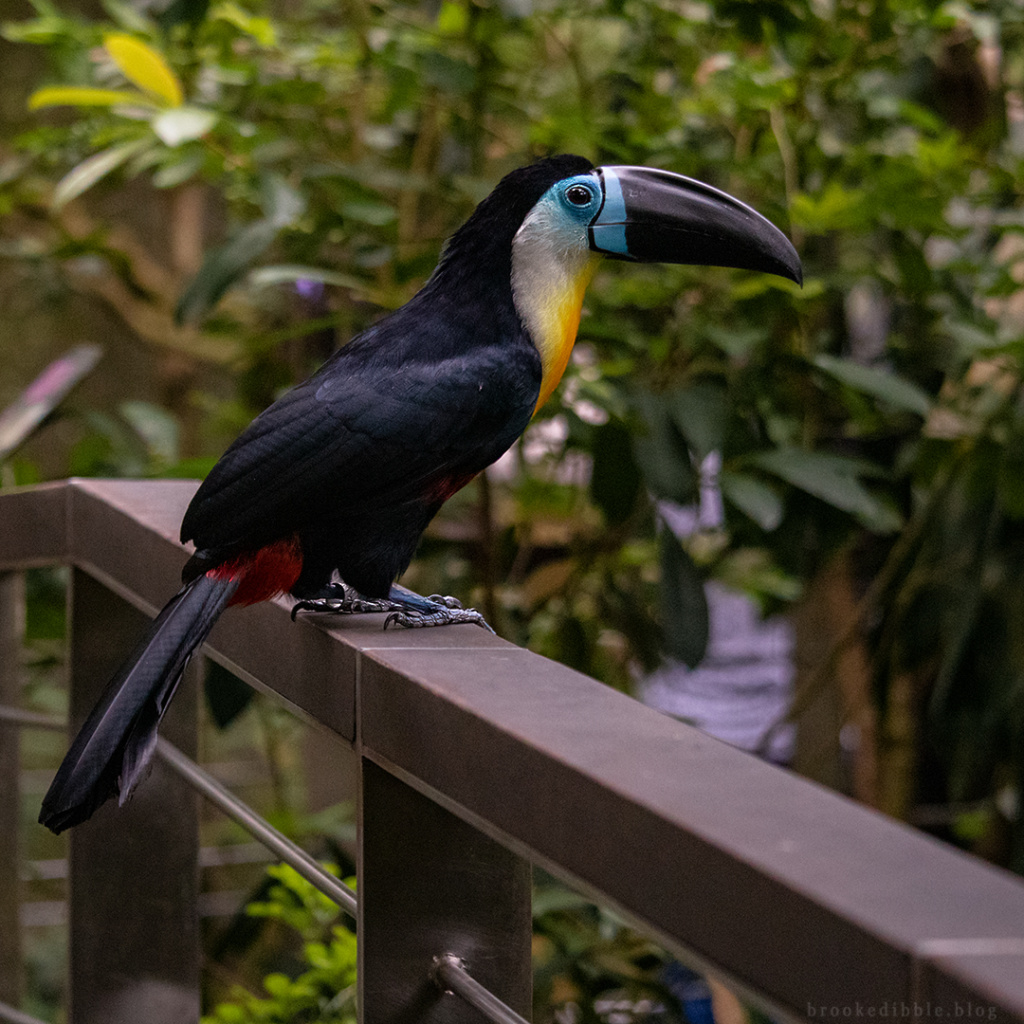 ---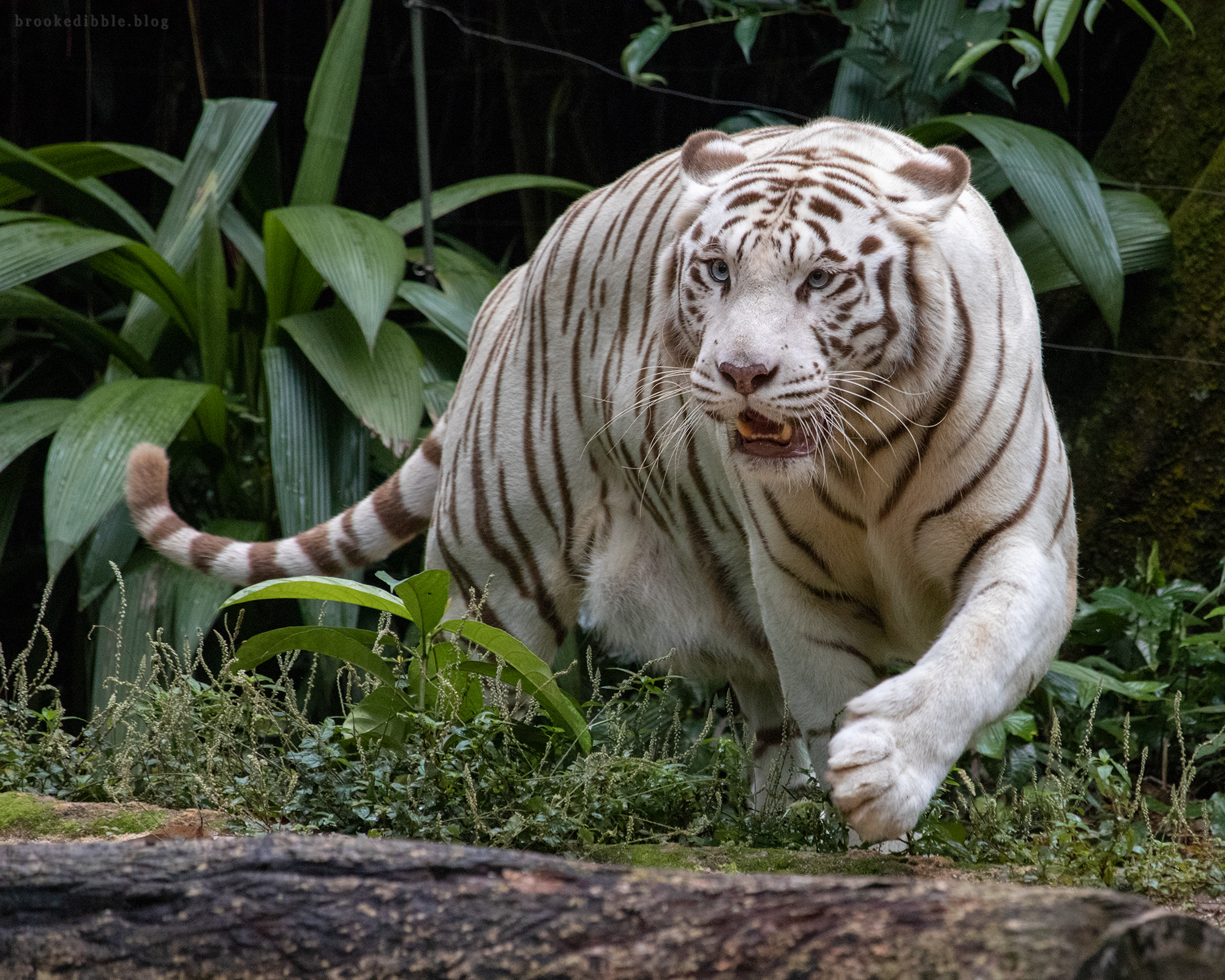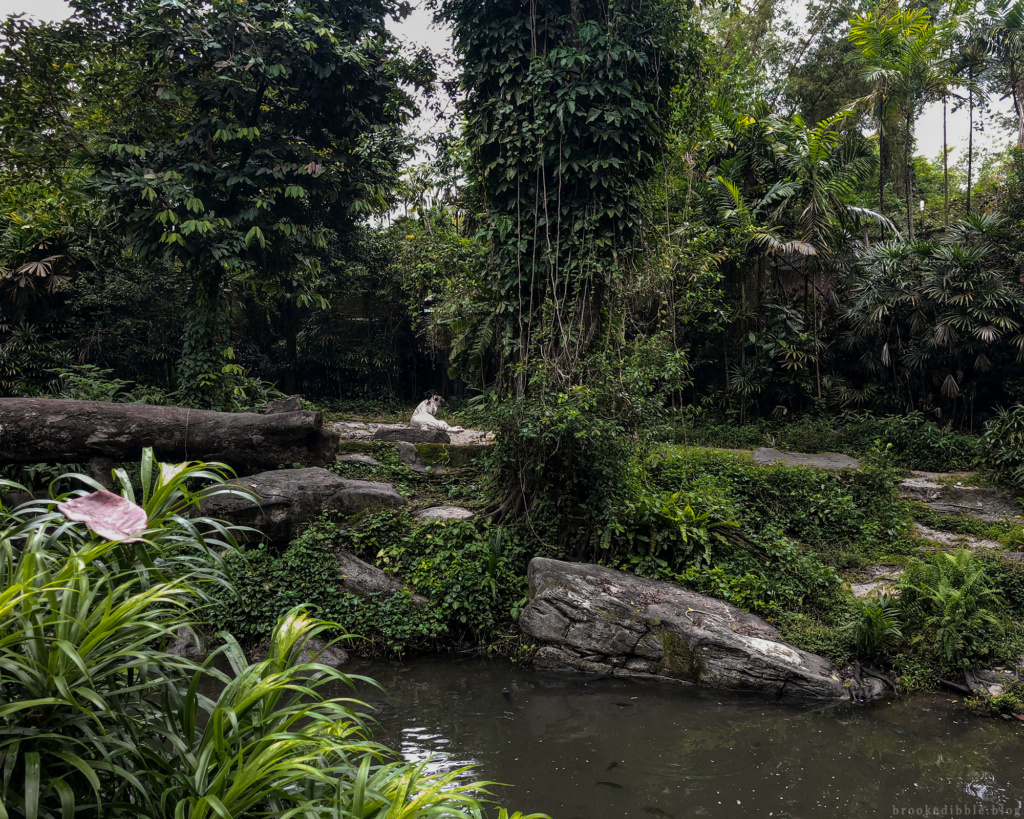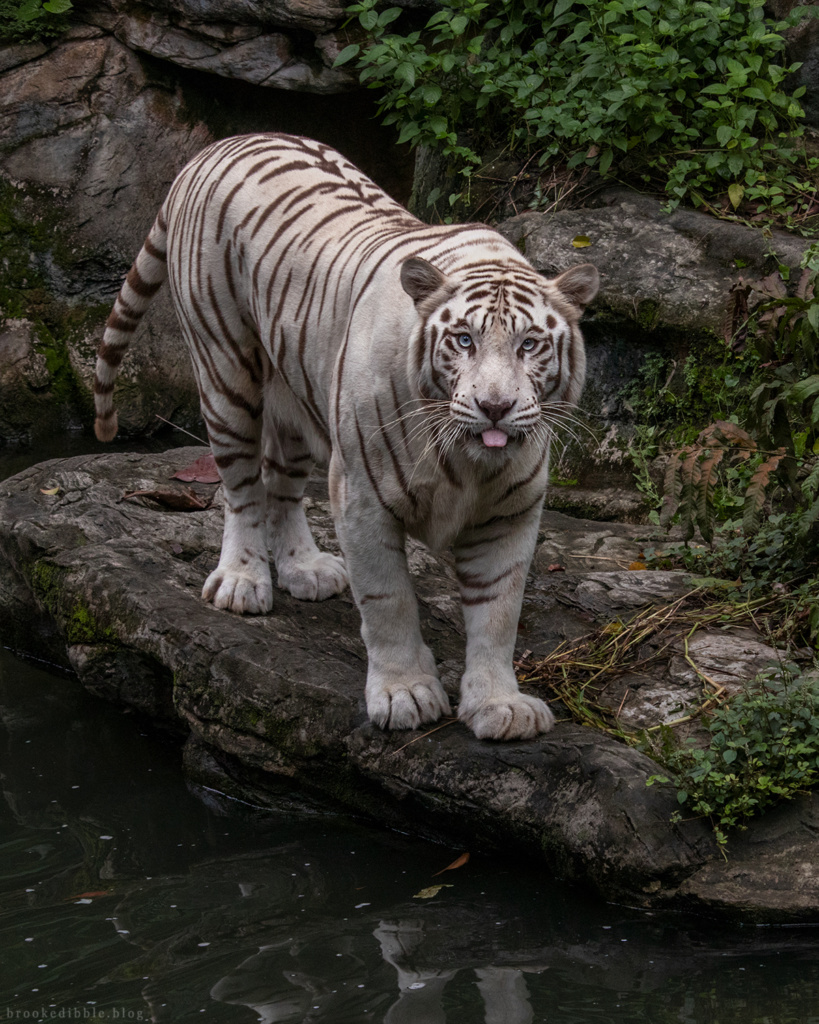 The moment i'd been waiting for since I heard about the zoo! Tigers, as you might have noticed from my blog/instagram/facebook with numerous drawings, sculpts and photos, are one my FAVOURITE animals – such incredibly beautiful, graceful, powerful big cats. I was VERY excited to see two of these beauties lounging around when I arrived at their enclosure. They're so breathtaking in real life that I almost cried. For reals.
It was great to see a variety of behaviours from these cats, from sitting down and relaxing, to stretching, to jumping and splashing in the water catching food that the keepers threw in at feeding time.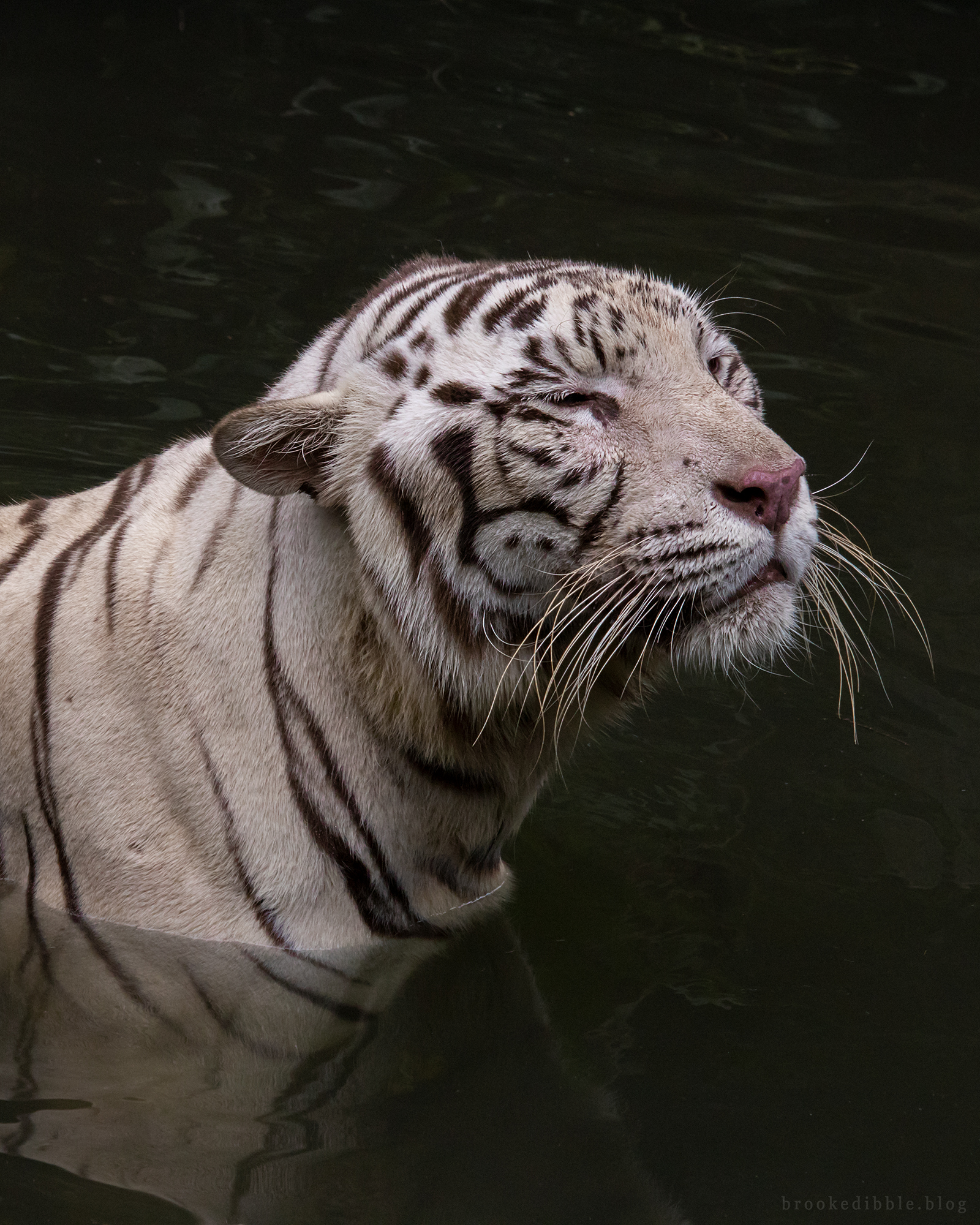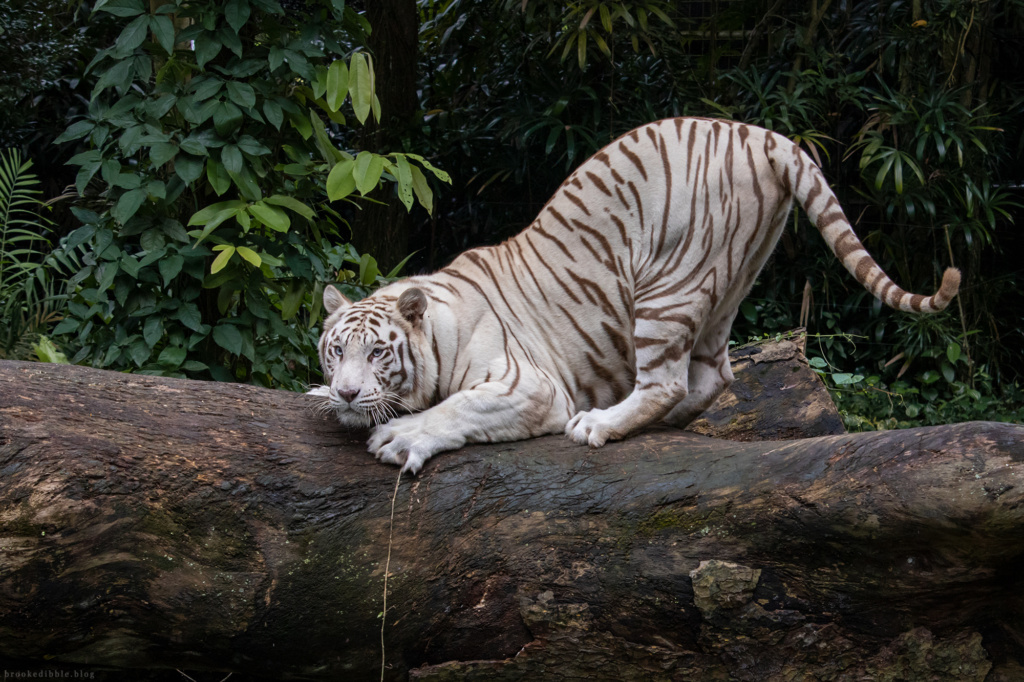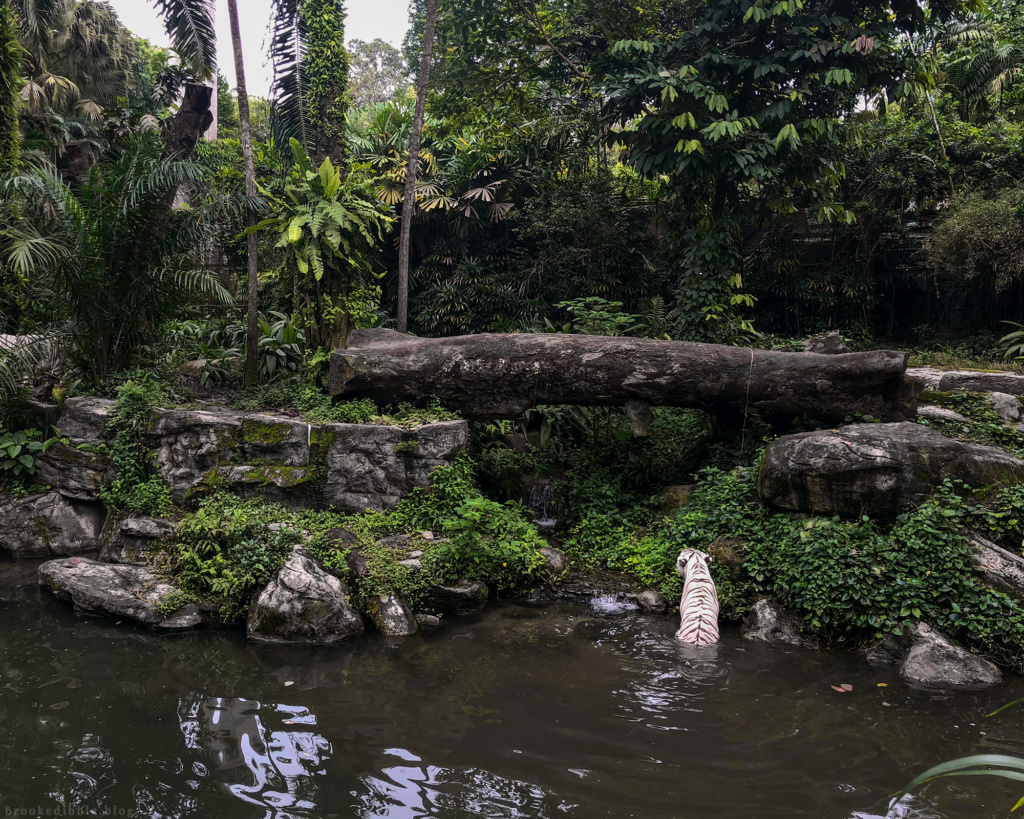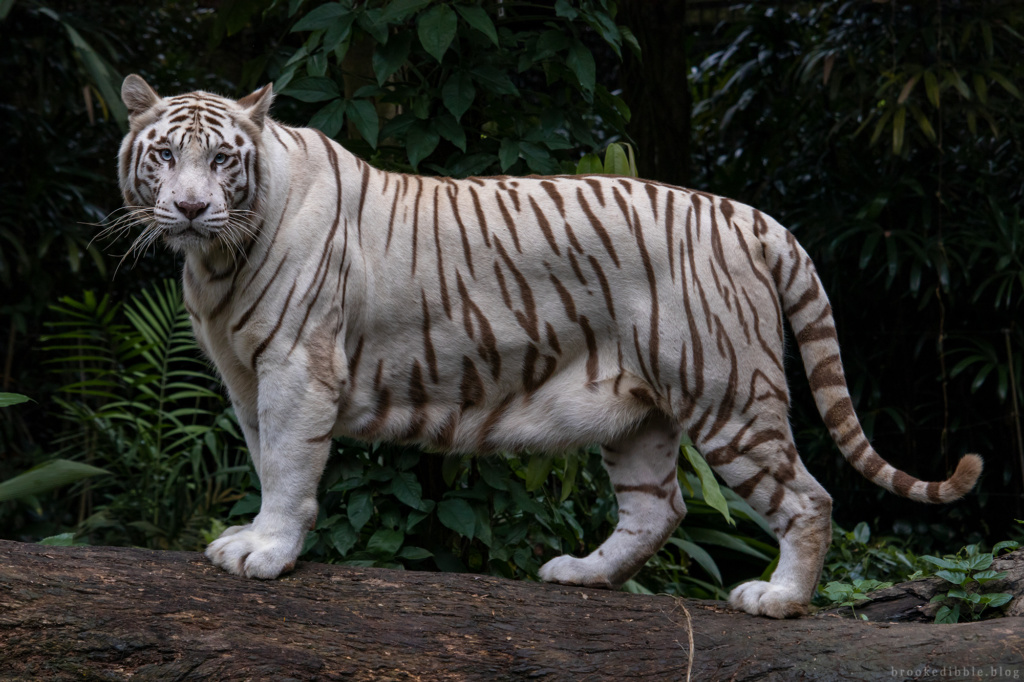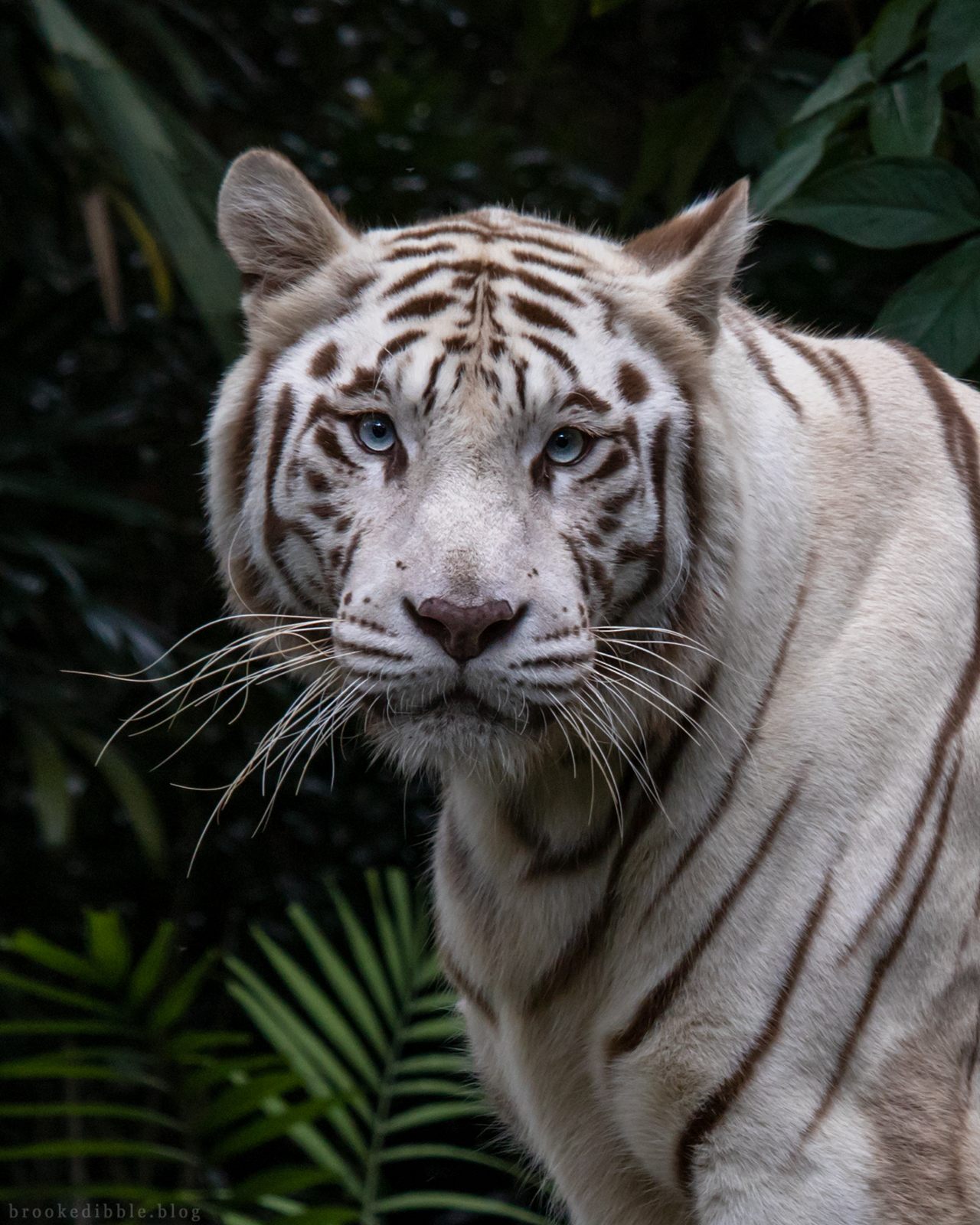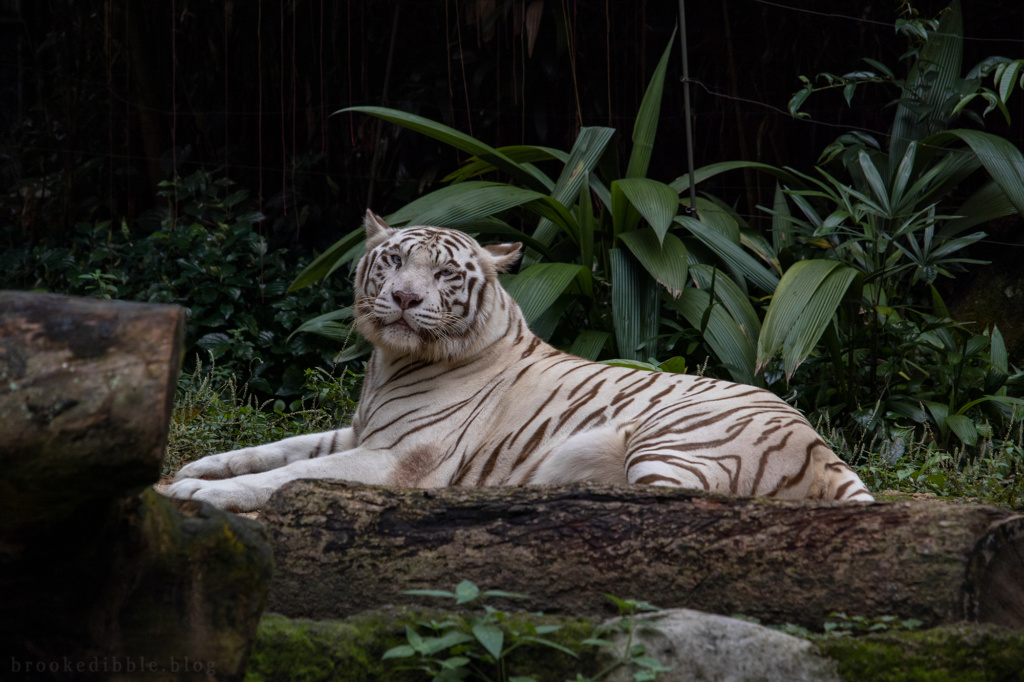 I'd absolutely LOVE to be able to see and photograph tigers (big cats in general) in the wild, not just in captivity… must get planning… but I digress.
---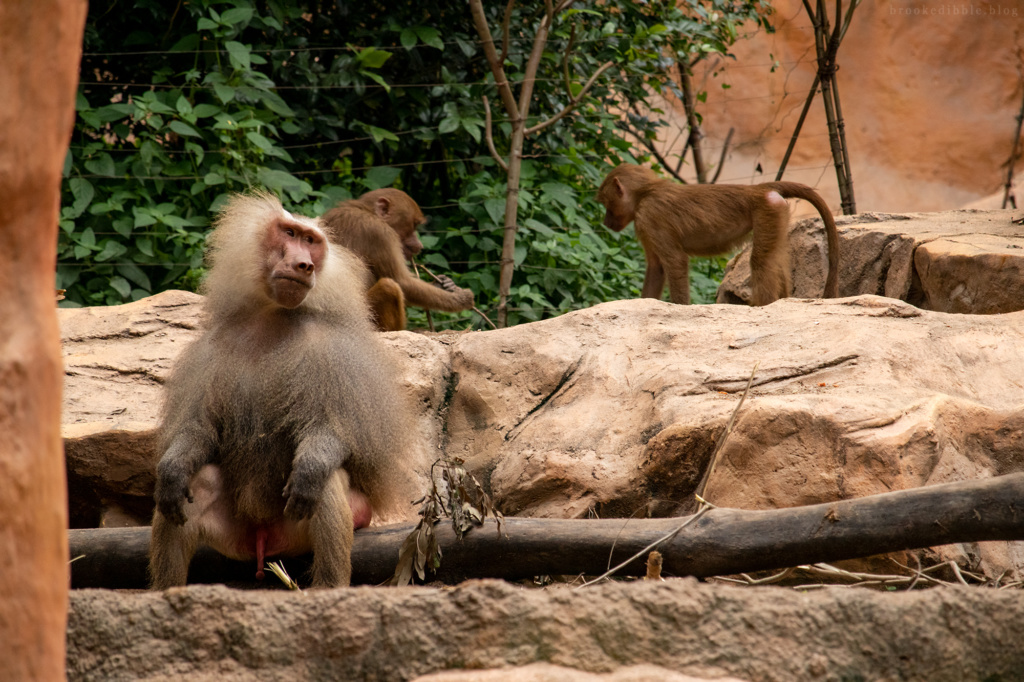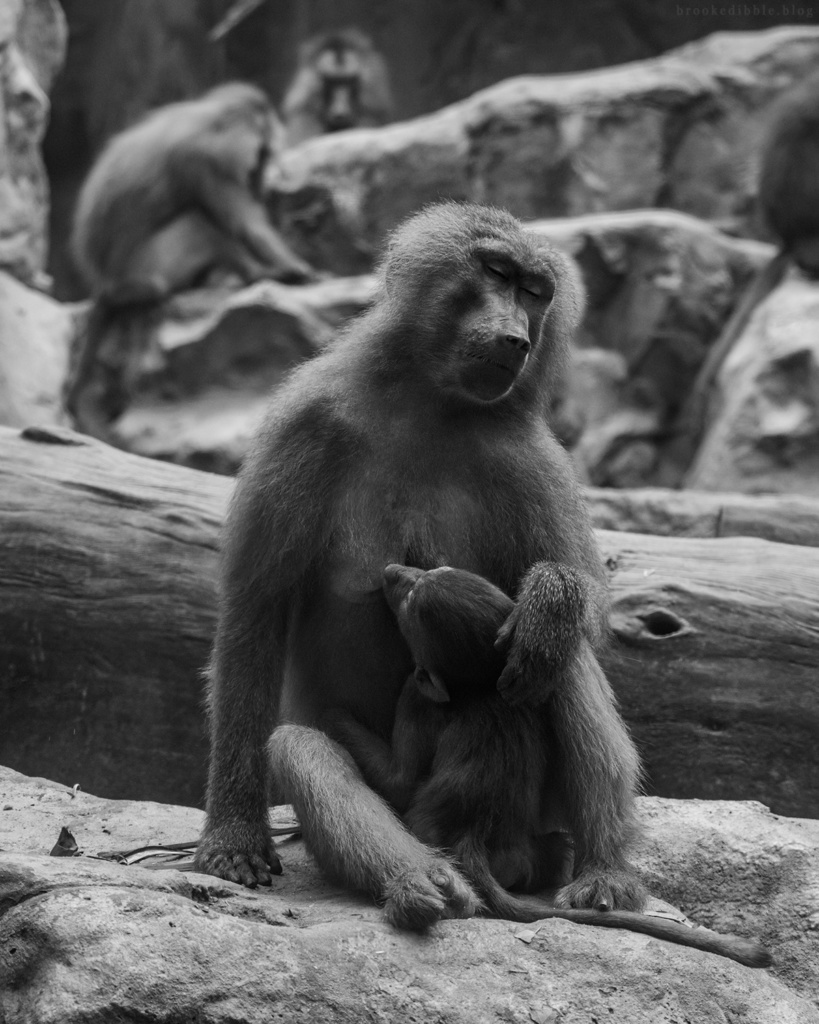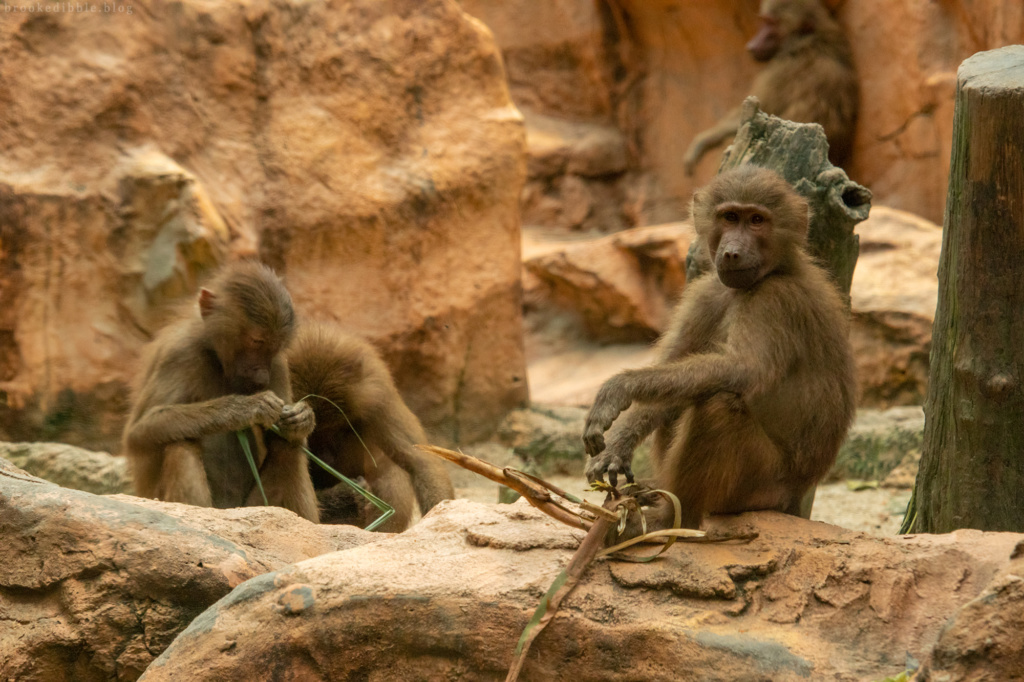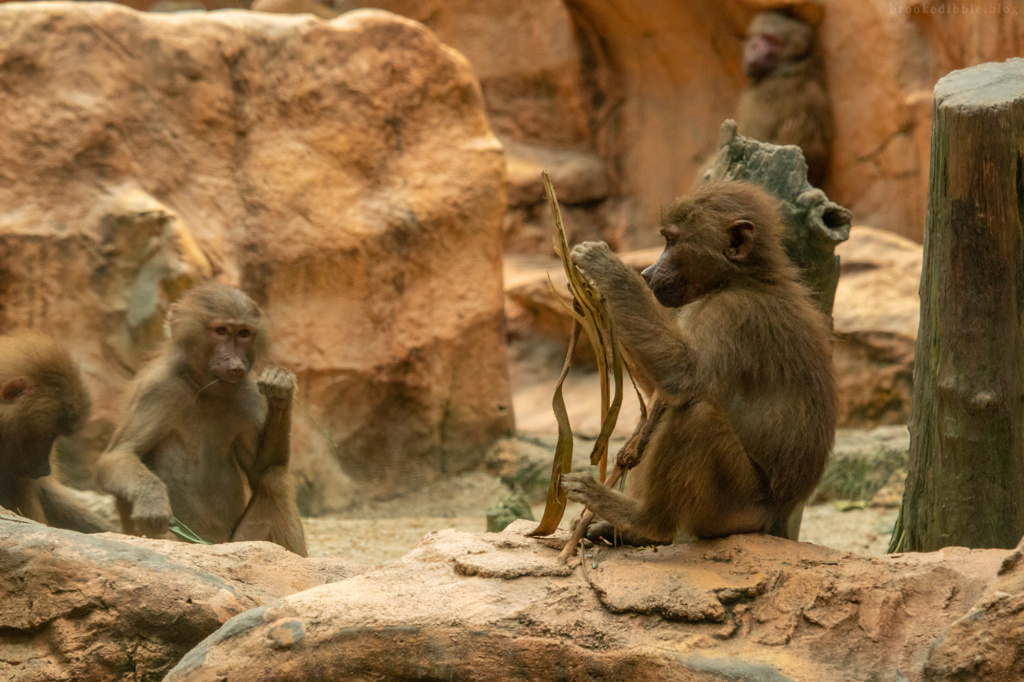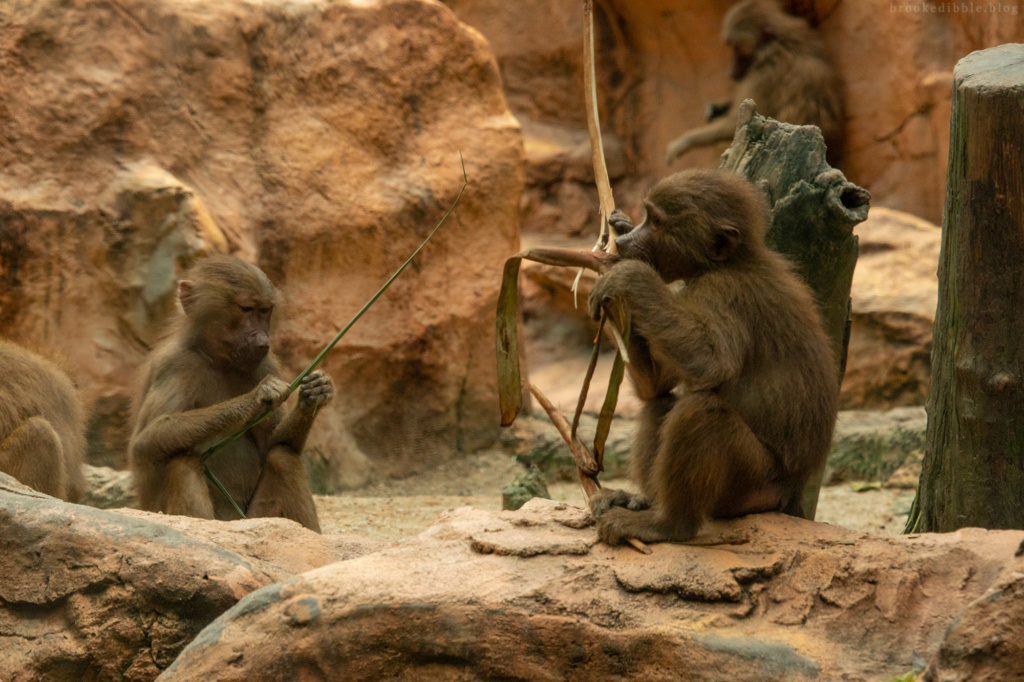 ---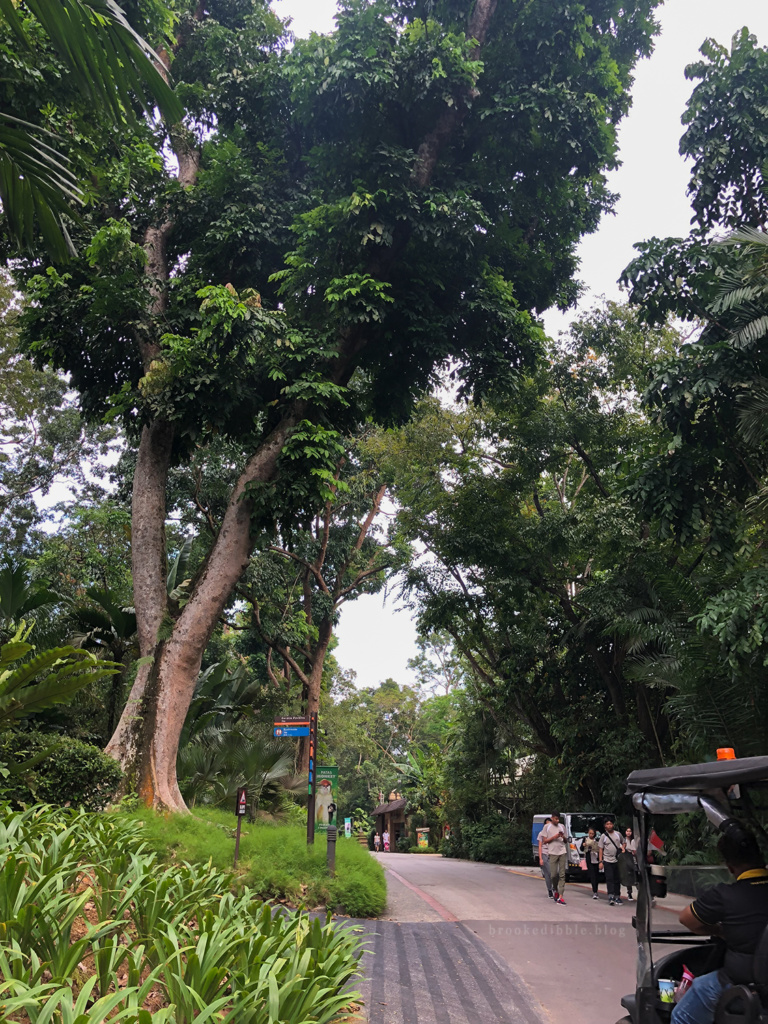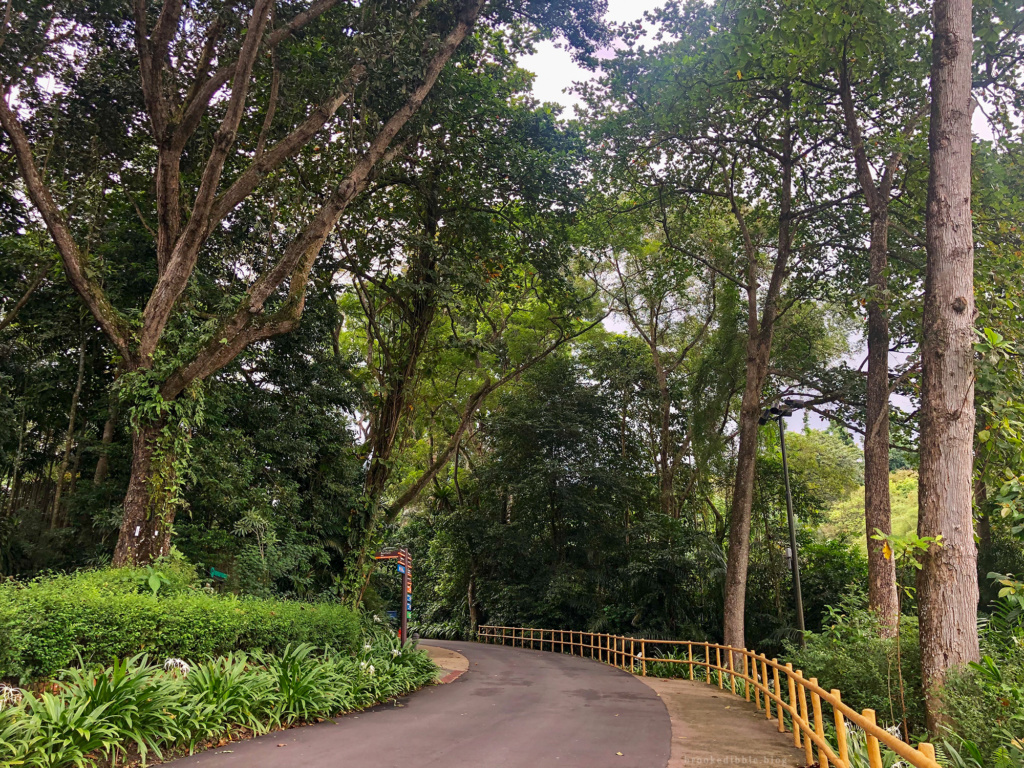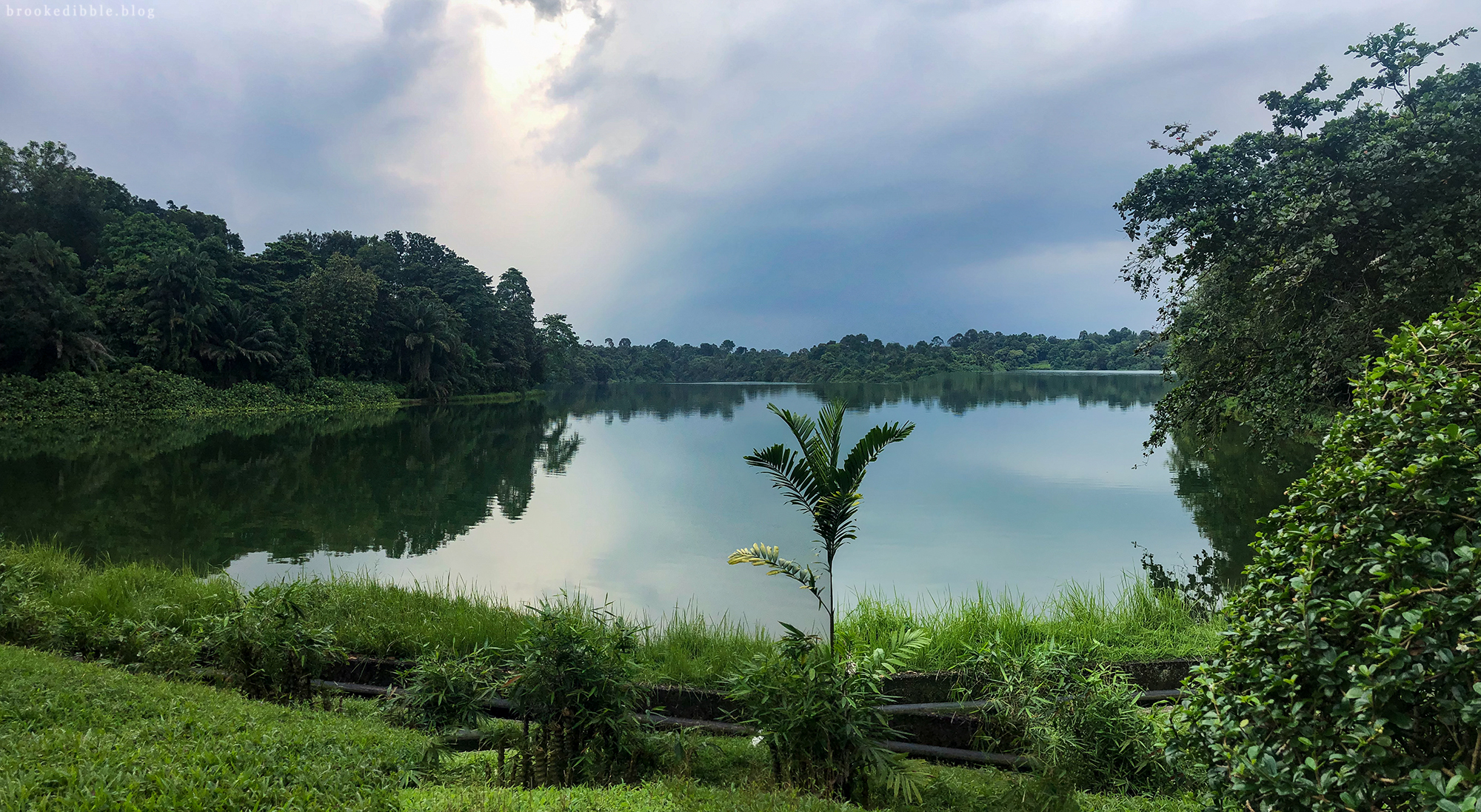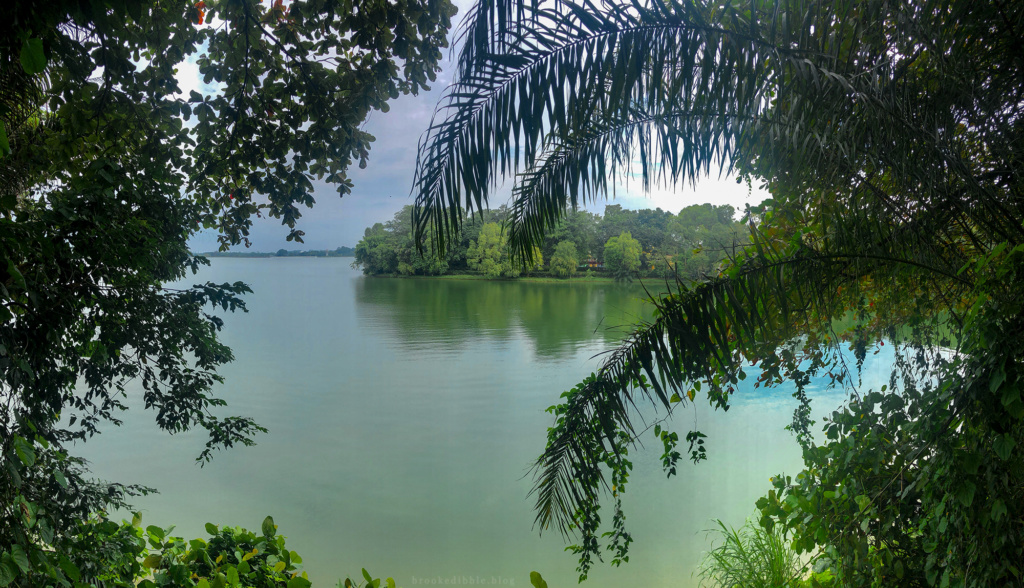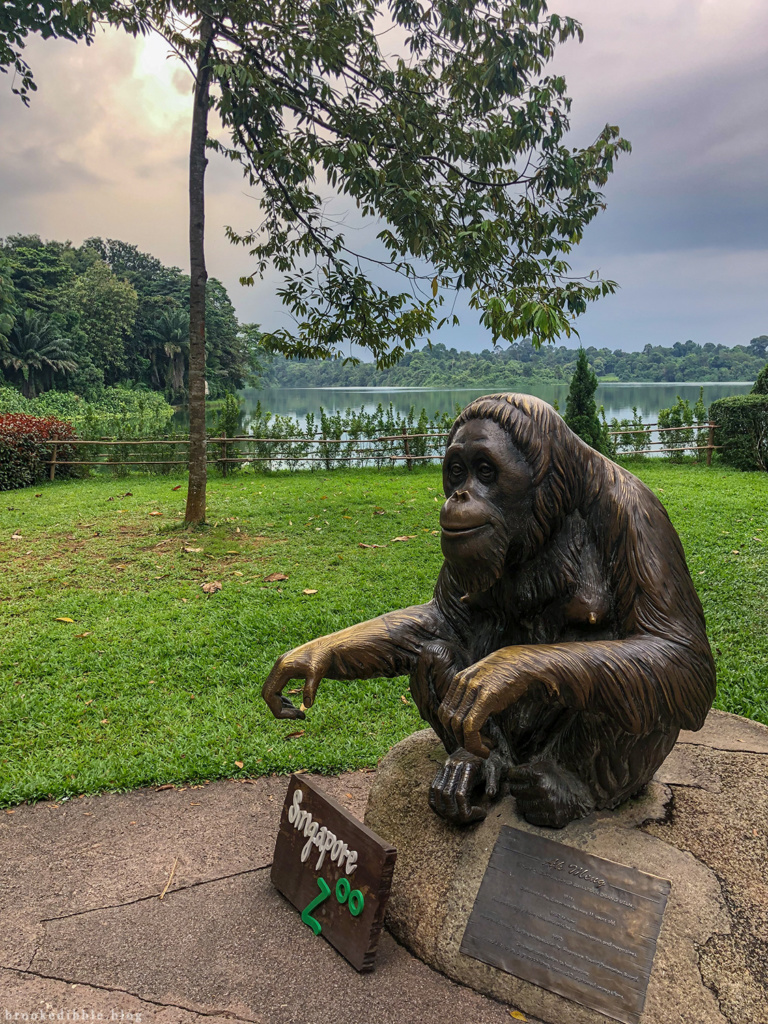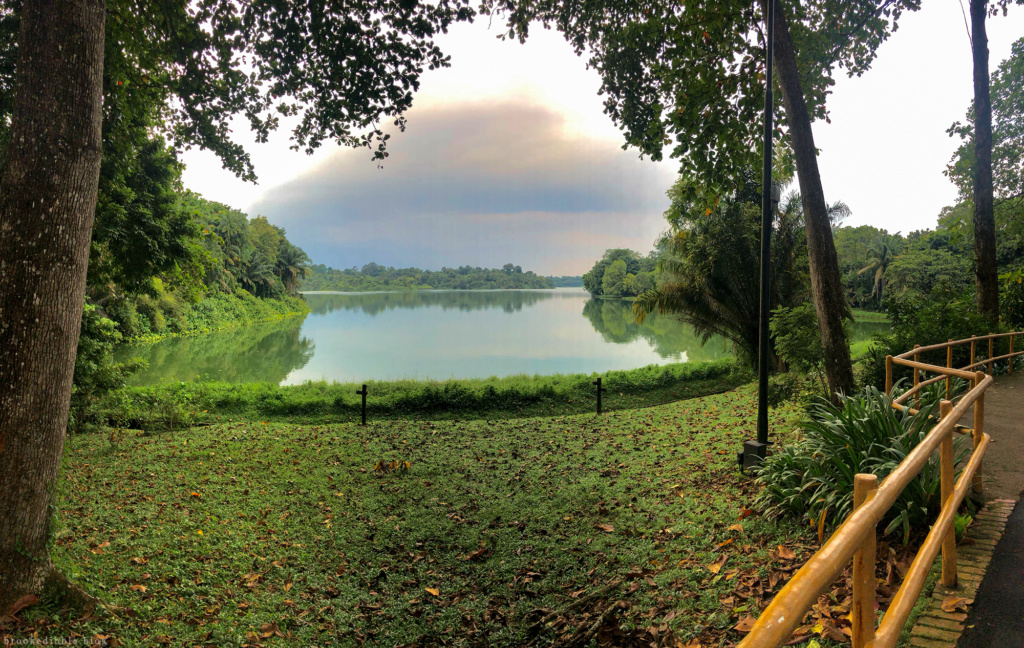 ---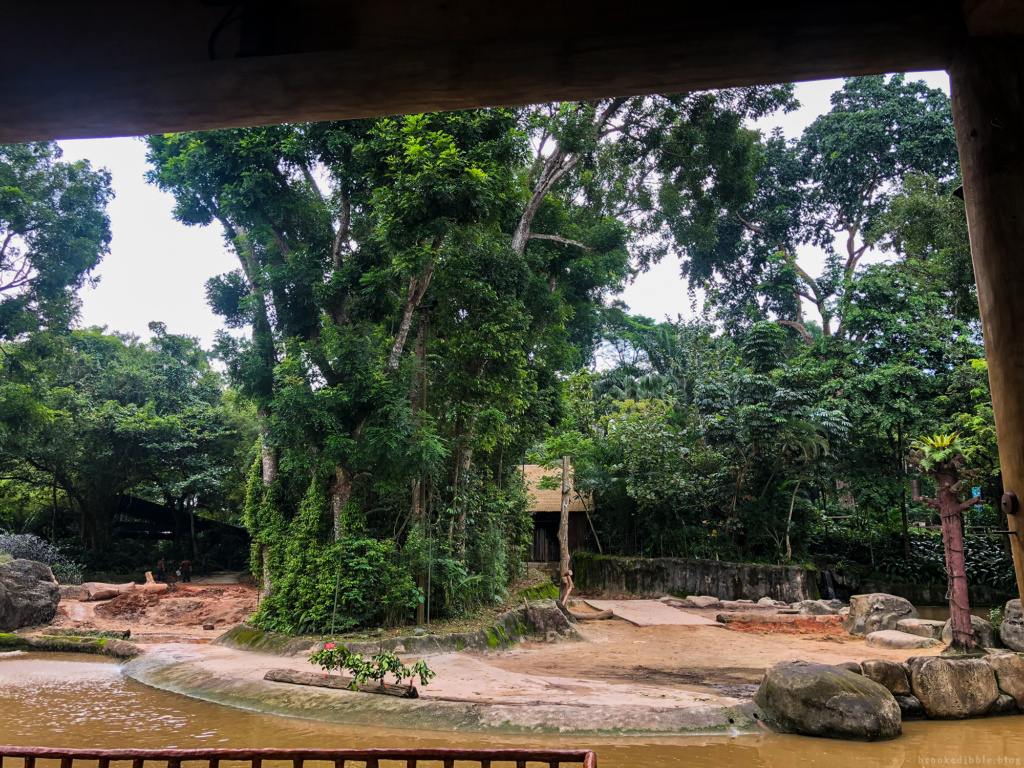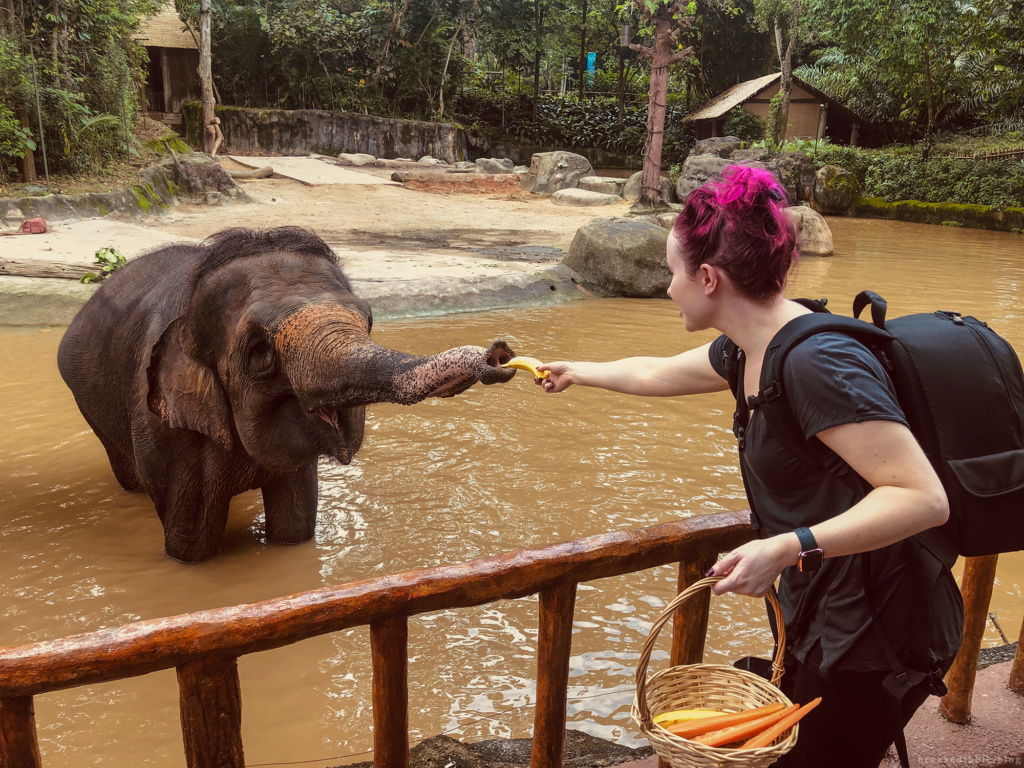 ---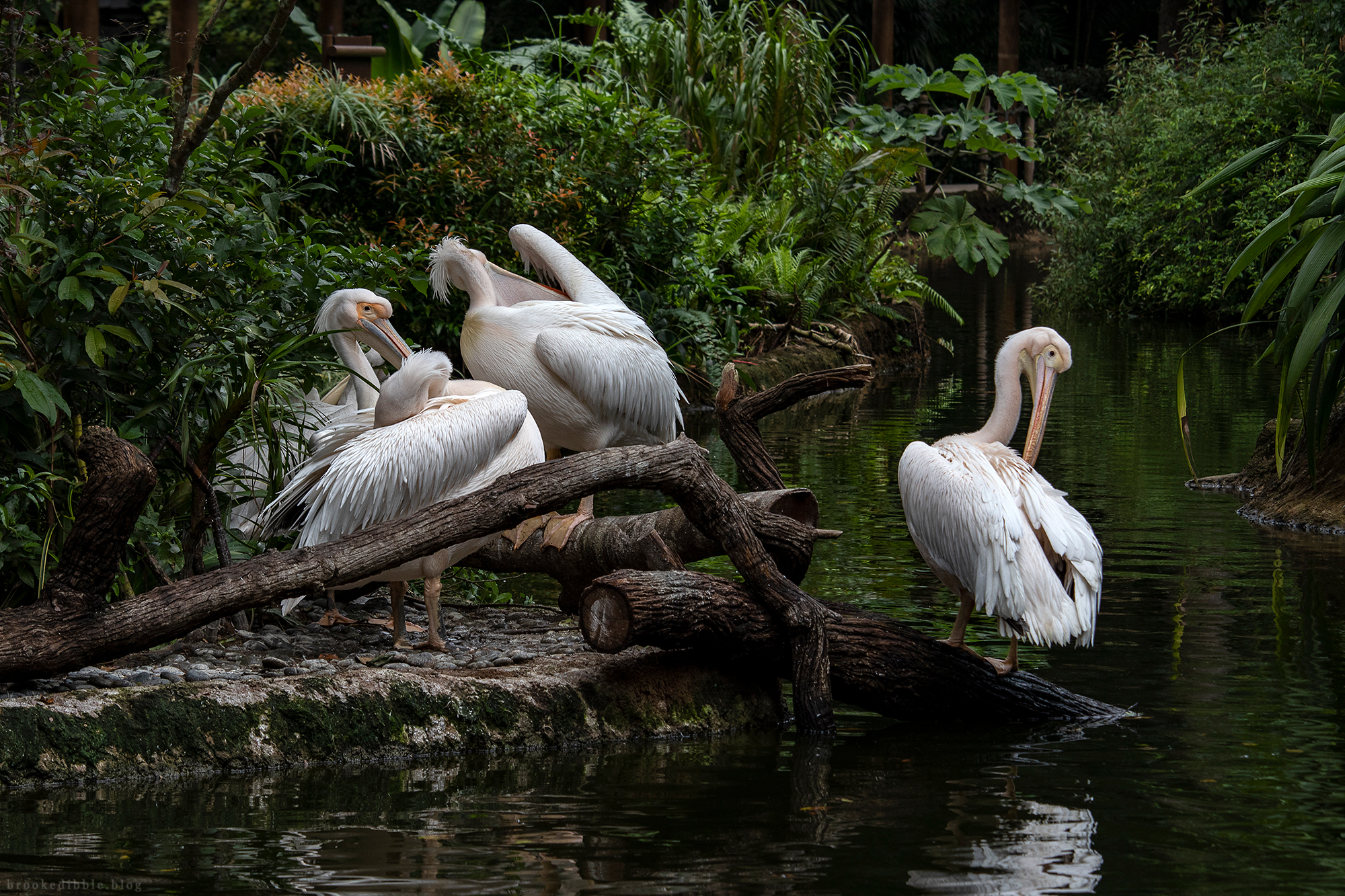 Unusually, the shot above is one of my favourite images that I took that day (I am aware that it doesn't feature cats or primates ?) – these pelicans were just hanging out wherever there was water in the park and I liked the composition that was being created by the foliage and the water (doesn't look quite right cropped to an instagram preview square but hopefully you can see the whole image)
A huge thunderstorm was brewing (which was incredible when it happened!) and you could see the animals could sense it… thunder and lightening and a LOT of rain happened about ten minutes after this photo…