Sketch-a-Day | Day 20 + timelapse video
Quick time-lapse video exported from the Procreate app on the iPad Pro (using Apple Pencil) of a beautiful cat (Peterbald I think?)
Sketch-a-Day challenge | Day 20 | 20/1/17
Coloured the cat sketch from yesterday PLUS made a time-lapse video!
Not intended as a tutorial of any sort (as my drawing process in this is all over the shop!) but just a fun little time-lapse, for you know, fun 🙂
This is definitely not in realtime! Drawing probably took about half an hour, then the painting I was noodling around with for maybe an hour and half or so… condensed down to under a minute. Finished in Photoshop for some quick colour tweaks.
I had a photo reference up on my computer screen as I drew on the iPad – I would love to know who the photographer was so I could give due credit, I just found the image on a wallpaper website!? (No copyright infringement intended, just a personal sketch practice piece)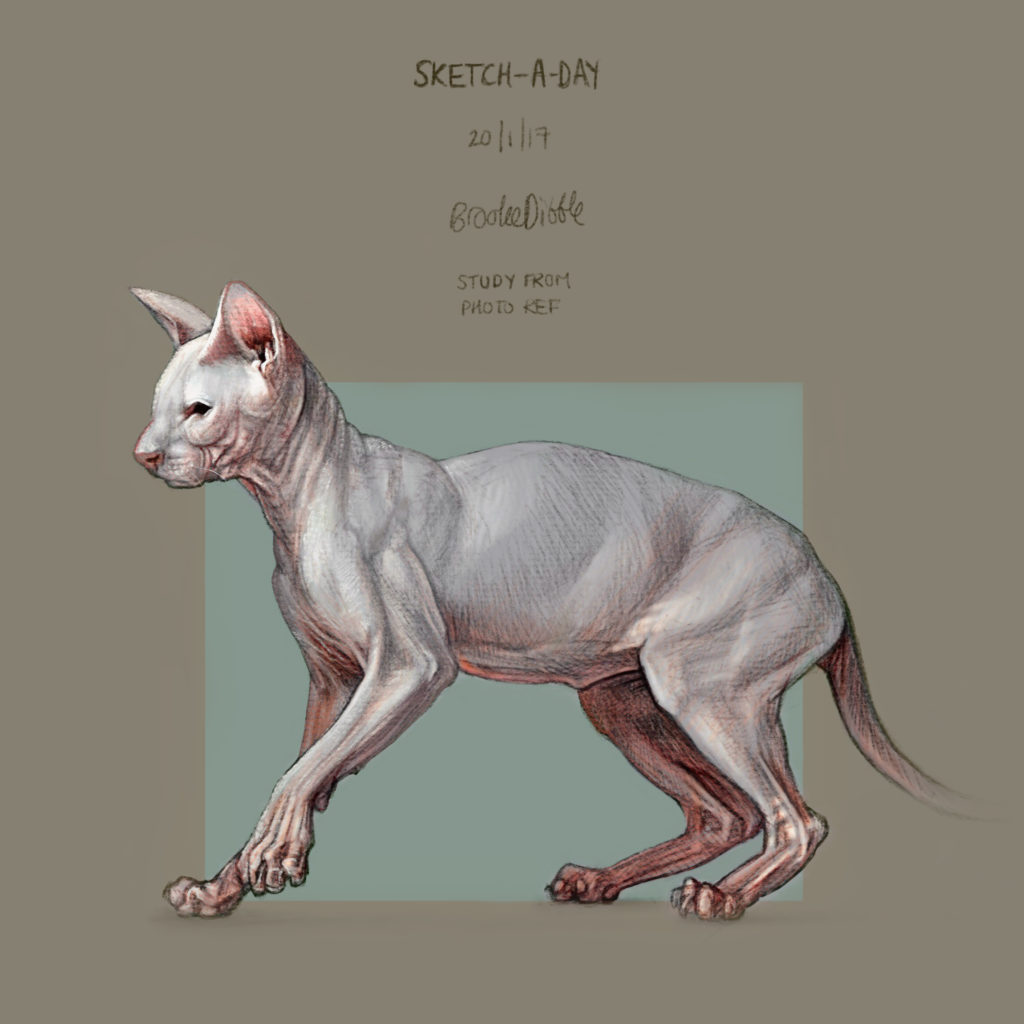 More about the Sketch-A-Day challenge here