Very happy to be able to show some of the concept art I did for the Makeup Effects (MuFX) department on Amazon's Carnival Row tv show.
The team did such a beautiful job on everything in this show (MuFX department with Nick Dudman 2017) – The show itself was brilliant, loved it!!! The sets, costumes, hair, makeup (of course!) were all fantastic! Go watch it if you haven't already 🙂
Below, one of many initial fae/pix designs I did right at the start of the show! Exploring what the body might look like (aware that there would be some nude scenes) and the wing shape/colouration. There are separate male and female designs (the males have sharper pointy bits and are a bit more hefty). This isn't meant to be Cara's character, just a generic fae 🙂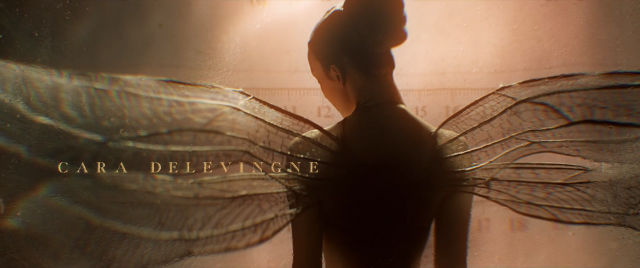 Below: Male fae/pix elbow exploration when they were going to have stabby elbows for defence. Did a fair few of these…
Below: The idea was to have a shell-like ribbing on the inside of the ear, and I explored the idea of an iridescence. The final ears weren't pointy but have a subtle 'shell' on the inside, which worked nicely!
Below: One of my earlier explorations of the Haruspex character (before I knew it was going to be played by Alice Krige), looking at different placements of a third eye and whether the eyes would be open etc (swipe between open/closed). REALLY enjoyed doing this, sculpted the general gist in ZBrush and then continued in Photoshop (would have liked to have spent more time refining it, but it served its purpose!)
Later on, I did many, many more explorations with Alice Krige and different makeup effects options which i'll post soon.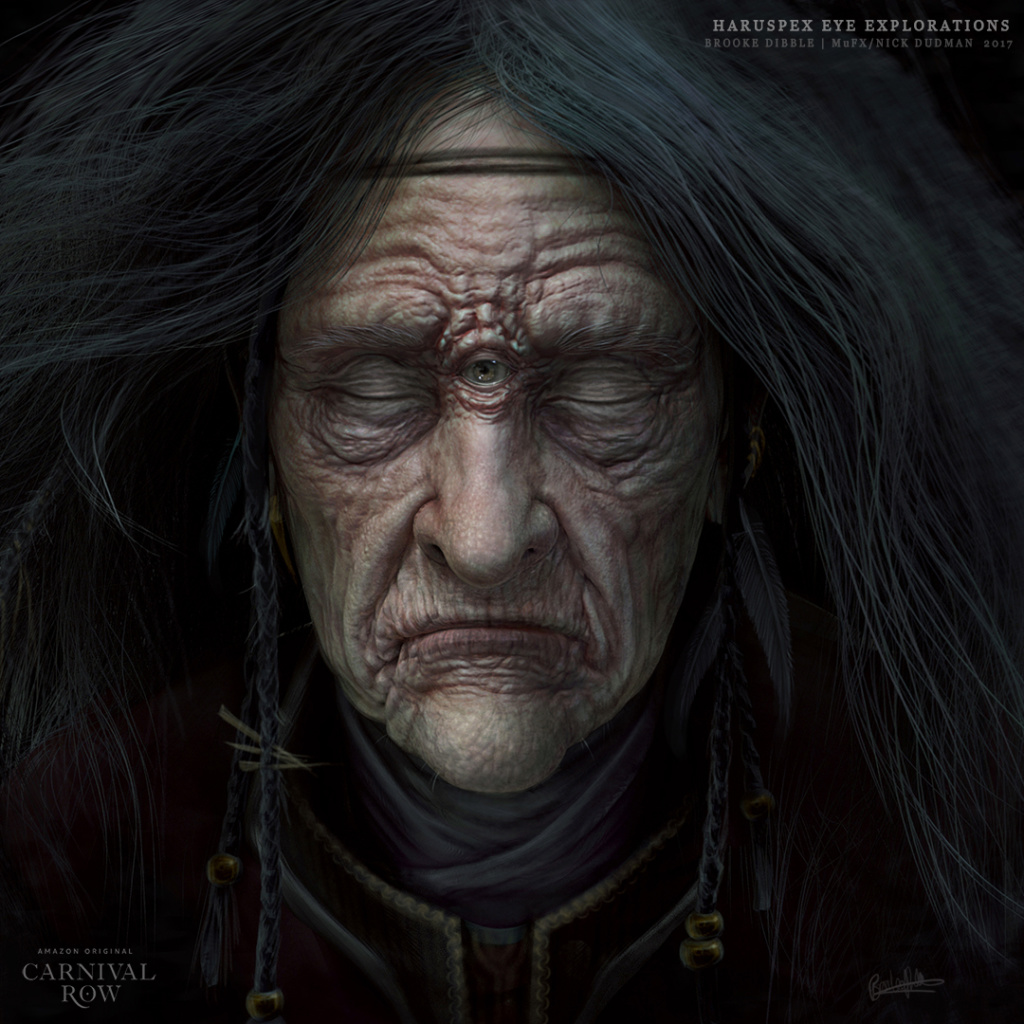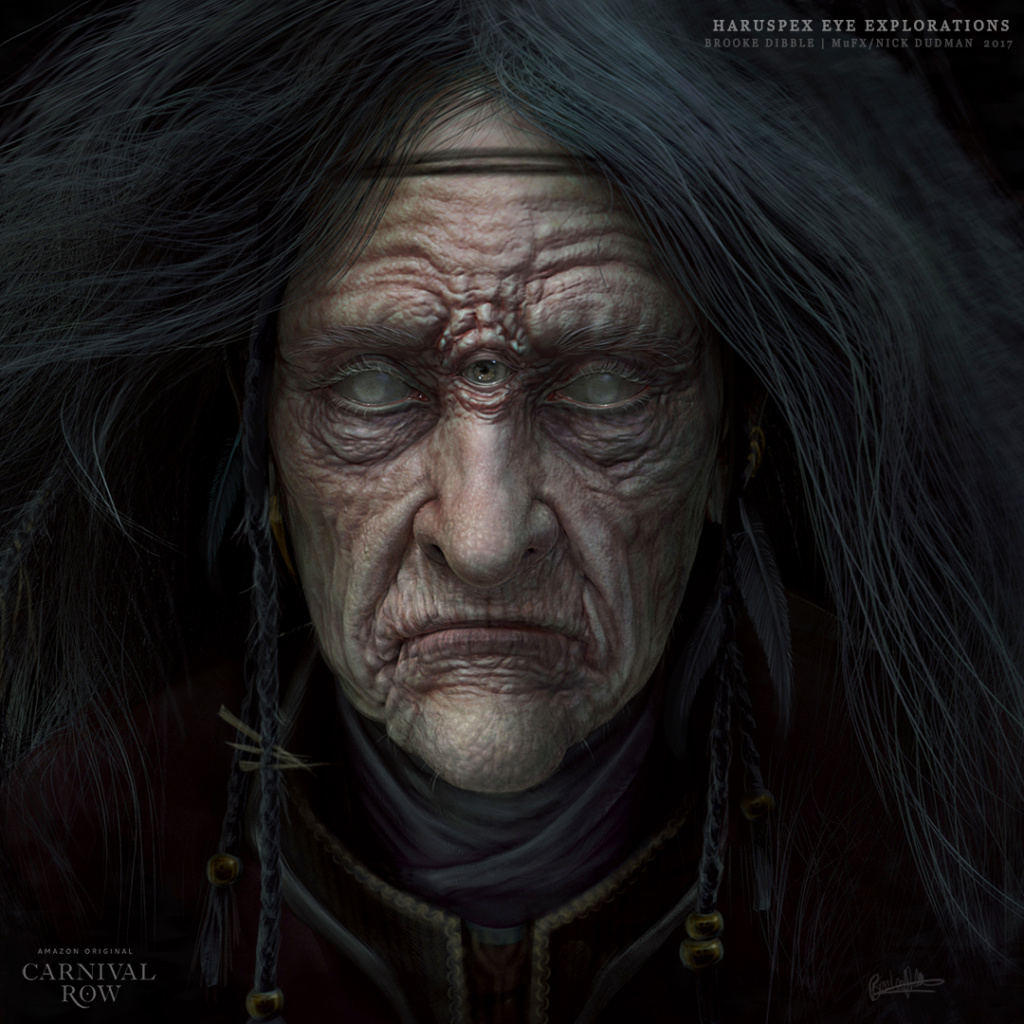 Below: Thought i'd show these screenshots to show what a lot of my job actually involves – sculpting in ZBrush and file prep for printing/milling! This is the Trow body suit for milling for Carnival Row (lovely head sculpt by Jack Dudman). Jack had already sculpted the head, and to get a rough body shape milled out, I sculpted the rest of the form to work with it, cut it all up, keyed it and sent it to be CNC'd and further refined by the workshop sculptors. The foot shapes are to fit within the costumed shoe, and like the rest of the actual body would never actually be seen beneath the clothing.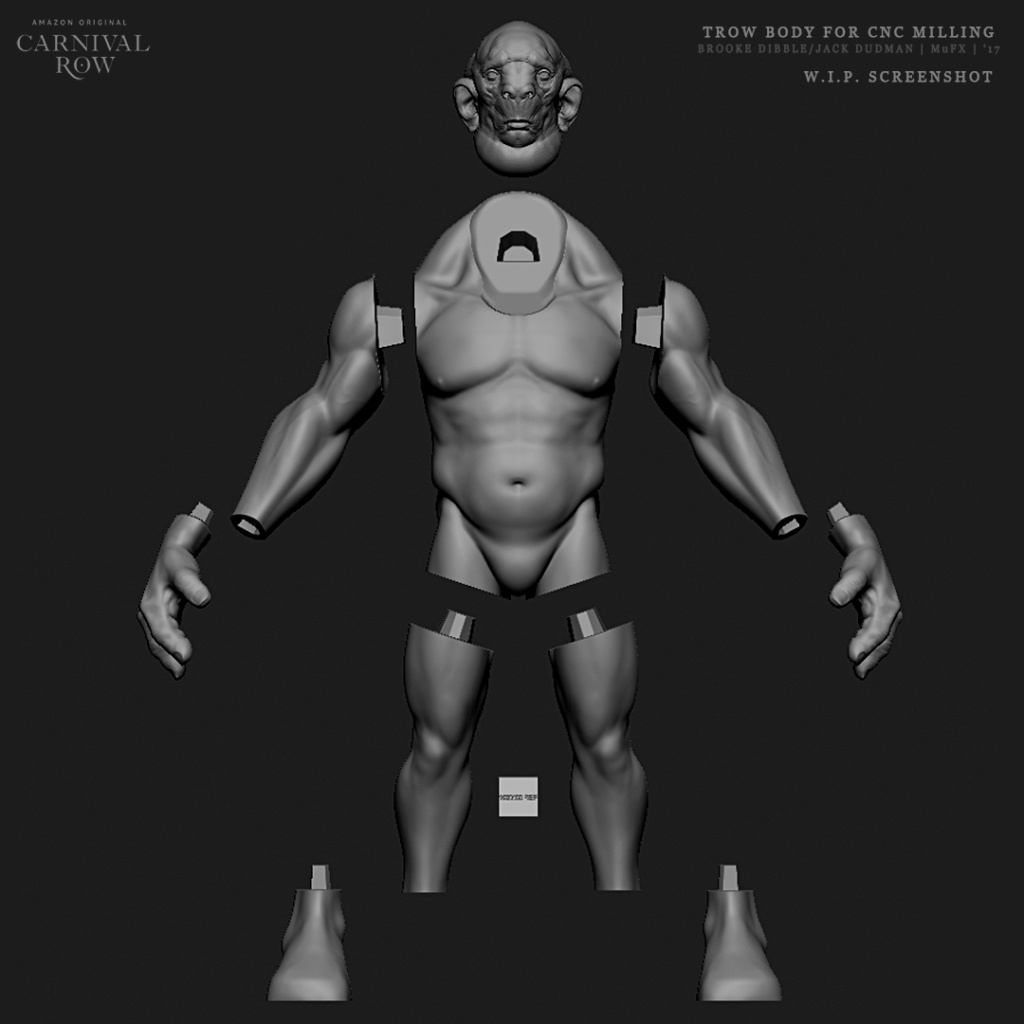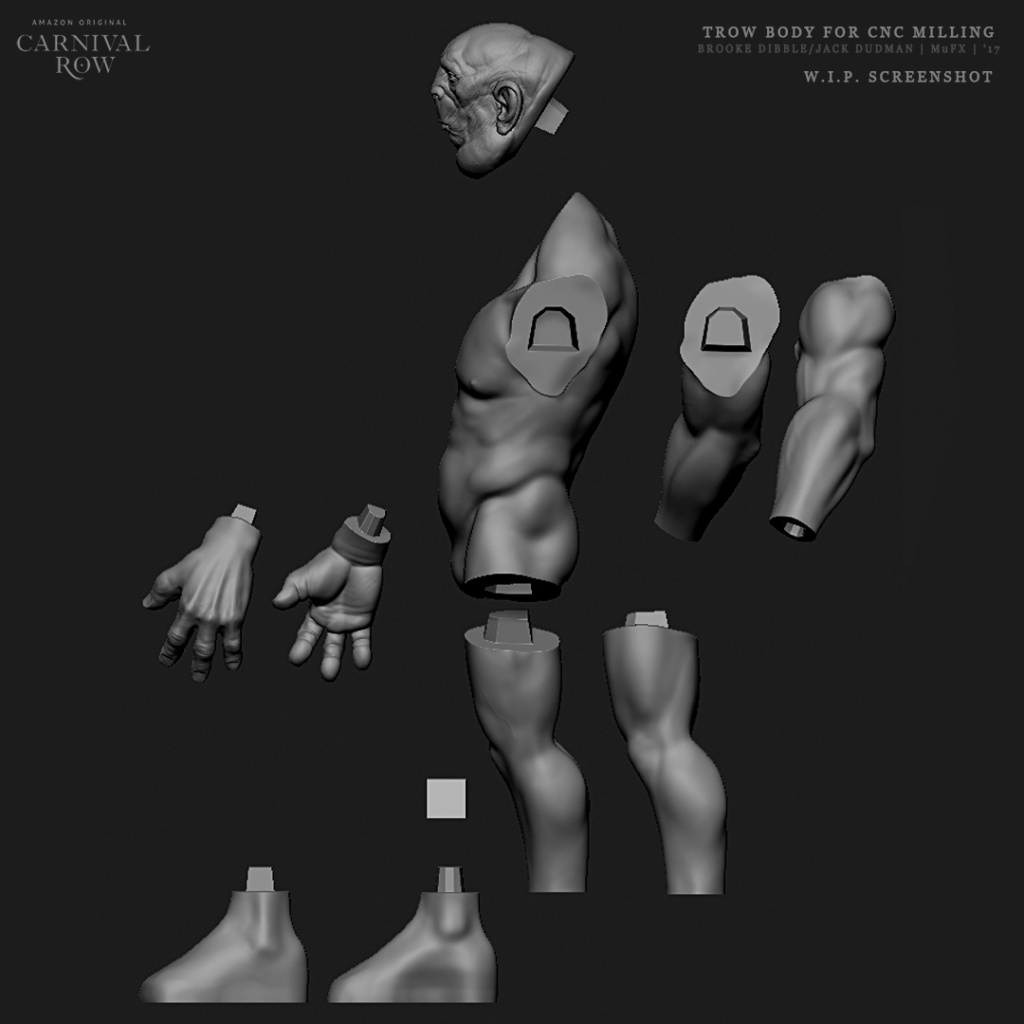 Below: Quick Kobold sketch ideas… there were a LOT, just chose a few to share!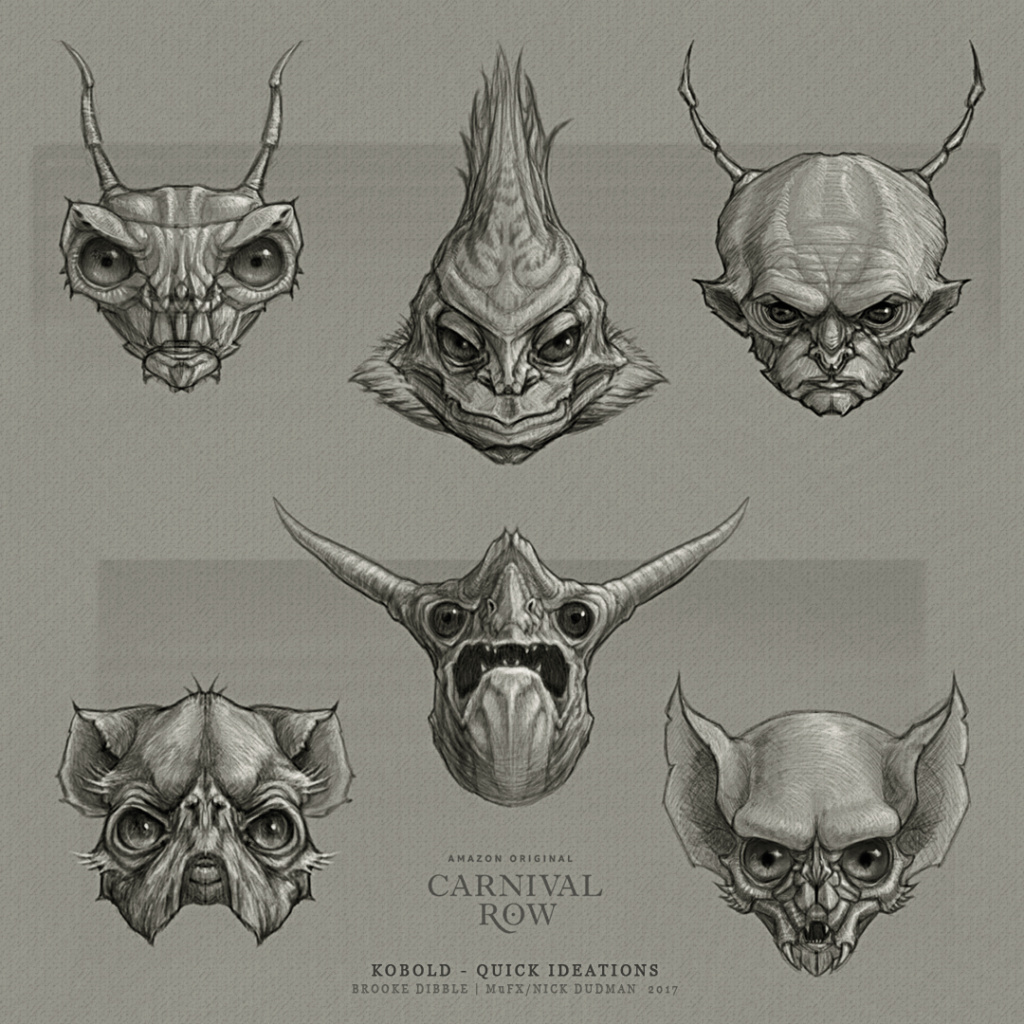 More to follow! 🙂
---